Hello and welcome to week 4 One Room Challenge update!
We had wallpaper installed this week and it looks dramatic! Both bright and bold – I love it! It will be a great backdrop for the artwork I plan to hang over the bed. The wallpaper also got approval from my little assistant, my son who seems to have a good taste!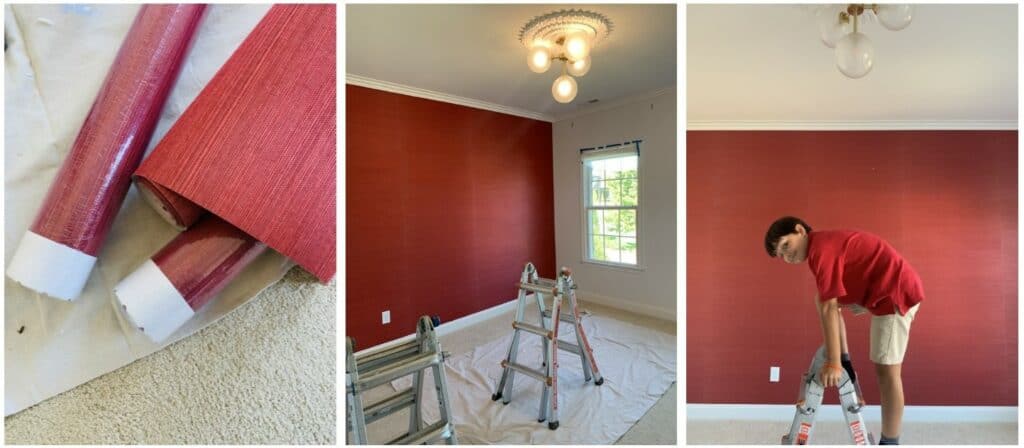 Adding character to plain nightstands
Since I am keeping the furnishings we had, adding hardware to the nightstand drawers is an easy, quick way to add character to the plain Ikea nightstands. The nightstand design is very simple so I was looking to complement it with hardware. I found four ring pulls at a showroom sale and they fit well. A shout out to my husband who thought of a perfect way to vertically drill the drawers. Another thing I learned – there is a tool for this task as well!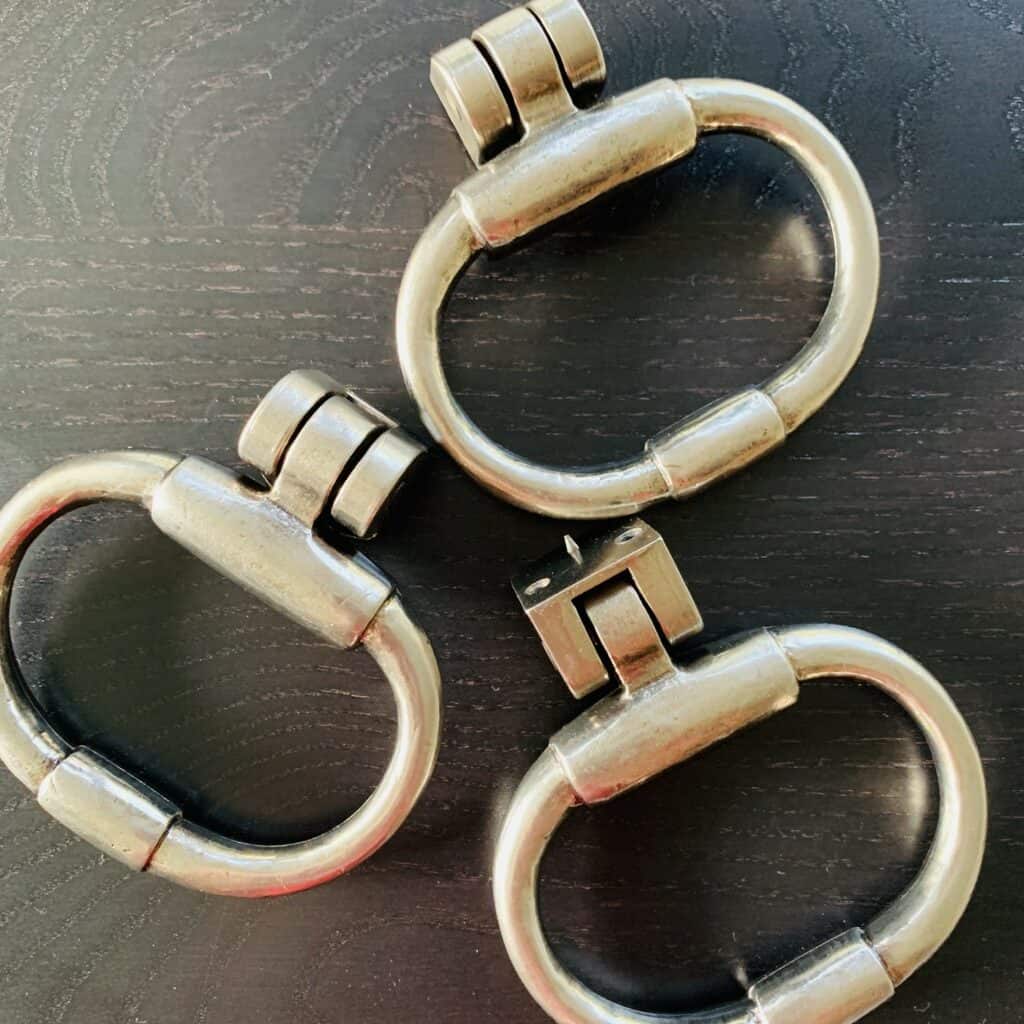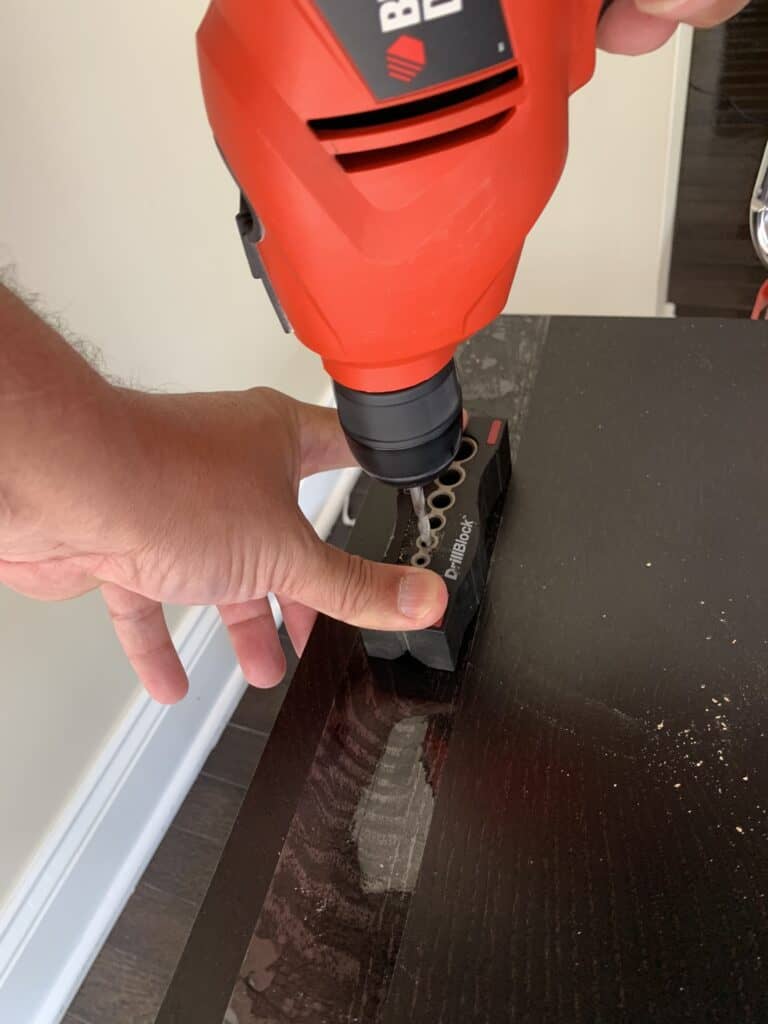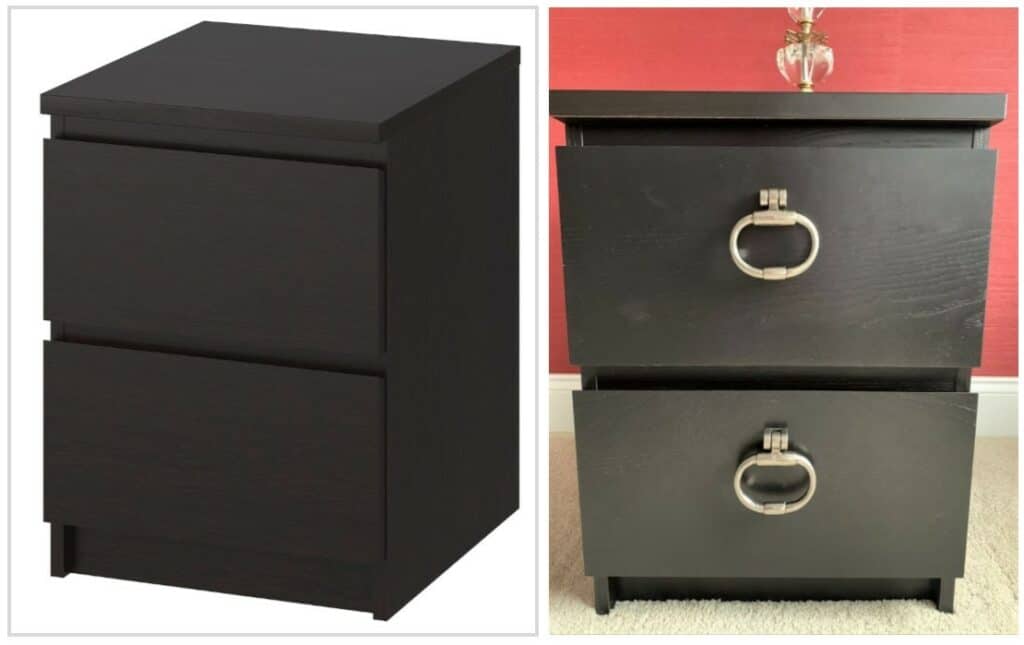 Jewelry Inspired Lighting
I once stumbled upon a local jewelry artist and fell in love with her creativity in using vintage jewelry, her taking it apart and creating new eclectic pieces. While it seems natural to combine different materials and finishes in jewelry, combining finishes and materials in lighting fixtures only recently became a trend.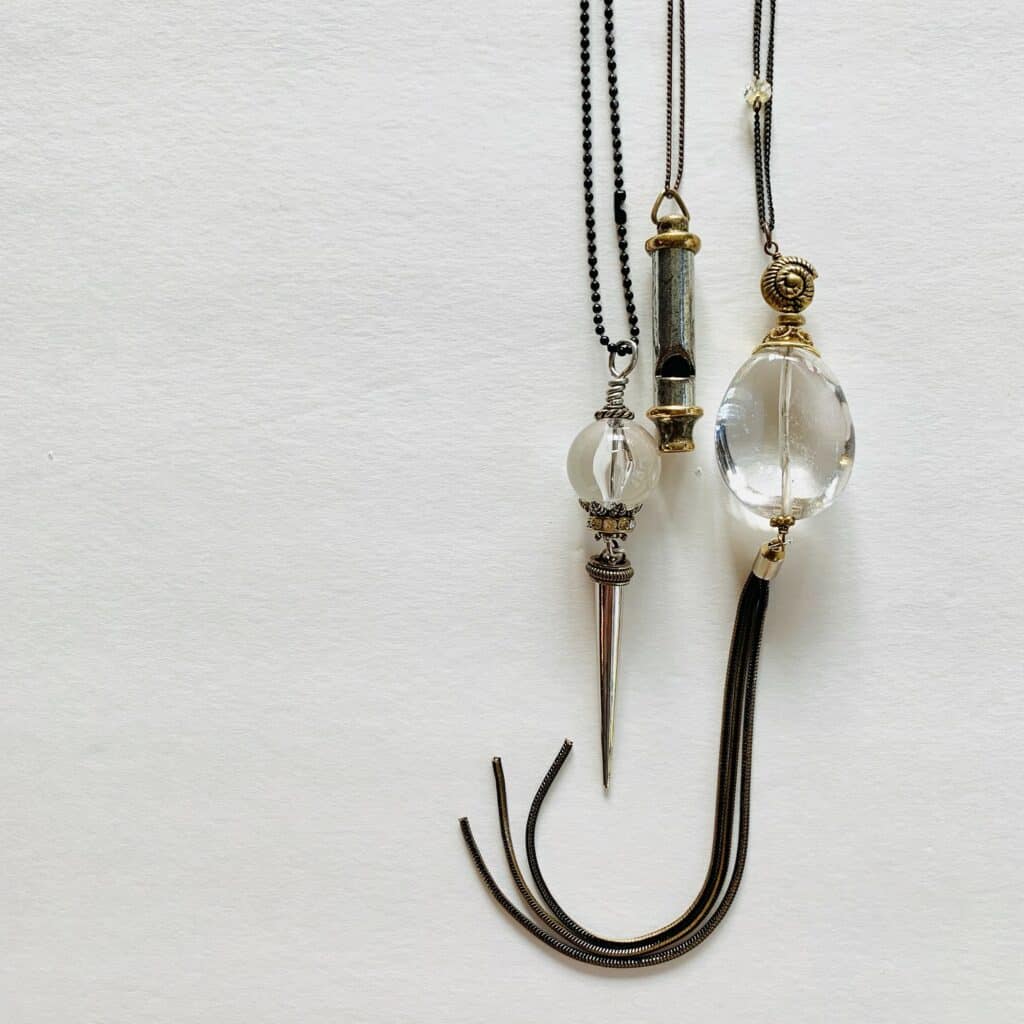 As an interior designer, I attend High Point Market twice a year to get inspired and find new furnishings, lighting, art, and rugs lines for my design projects. I was blown away at Spring 2019 High Point Market when I met a lamp designer who designs lamps that look like my jewelry! How cool is that – directly from your closet to your room! While none of my client's design aesthetics called for this style, I knew I had to have those lamps in my home! The bases of these lamps look vintage and the thick glass shade adds a contemporary twist.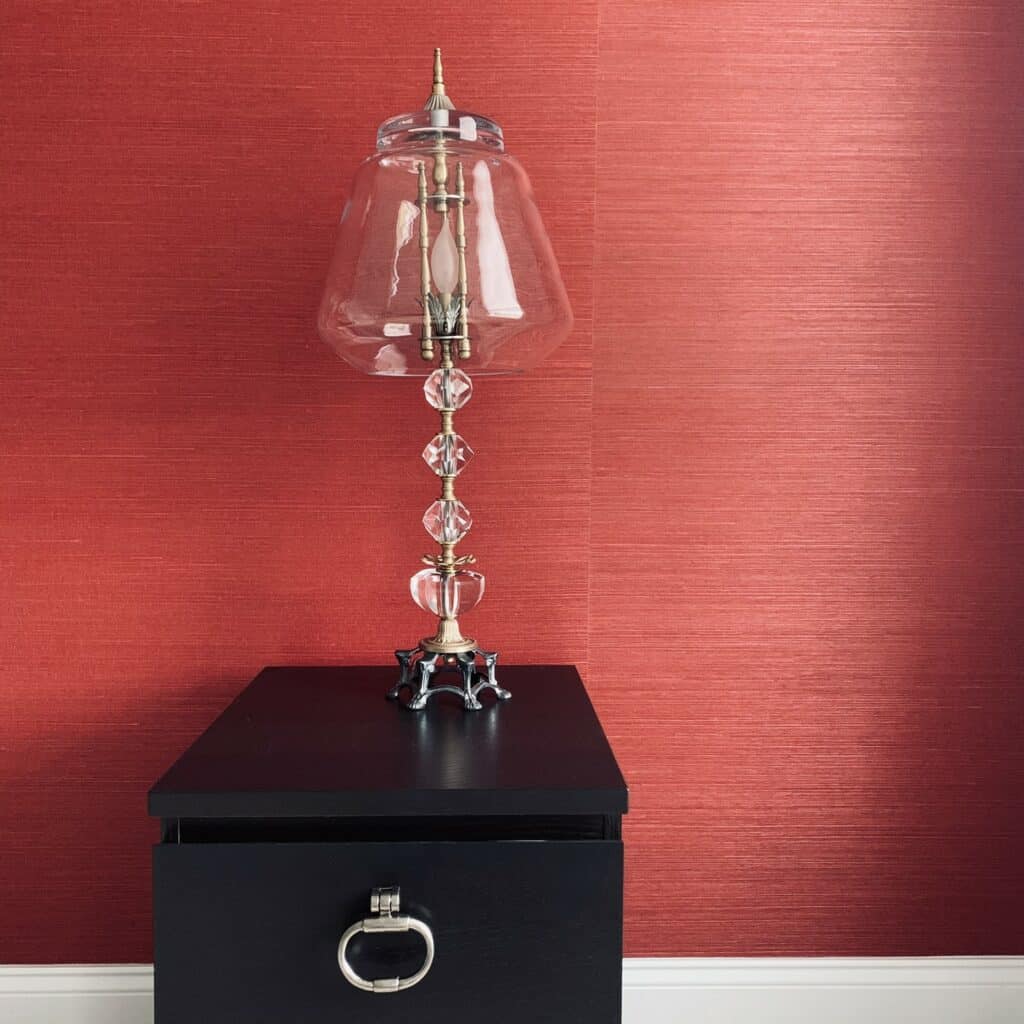 The dresser lamp I selected can also be used as a pendant and as a lamp. Somehow, I incorrectly entered the order and received a pendant instead of a lamp… no plug, no switch. But again, kudos to my husband who got a cord, plug and a switch and re-wired it. I love it! It's not your usual dresser lamp!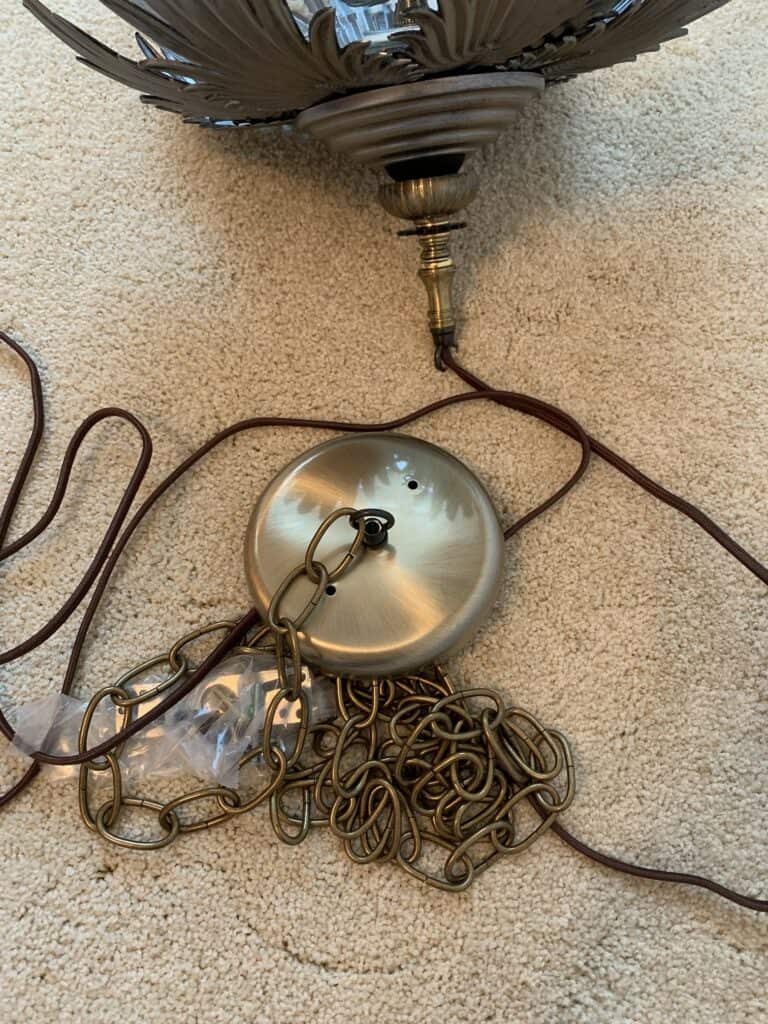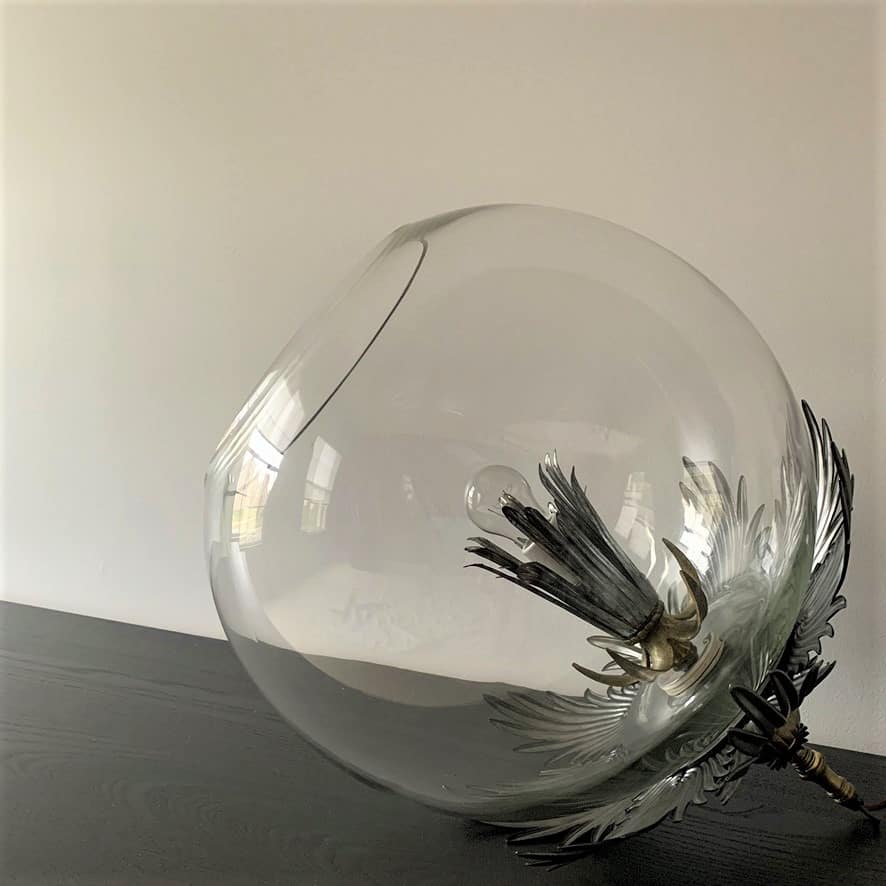 Come Back Every Thursday!
As for the space above the dresser, I plan to decorate it with wicker: I'll paint some wicker trays and add some feathers to them. But the rain and my upcoming trip to High Point Market are pushing this task to next week. Didn't we say this was a "challenge"? So it is. Let's keep our fingers crossed that we finish the art on time!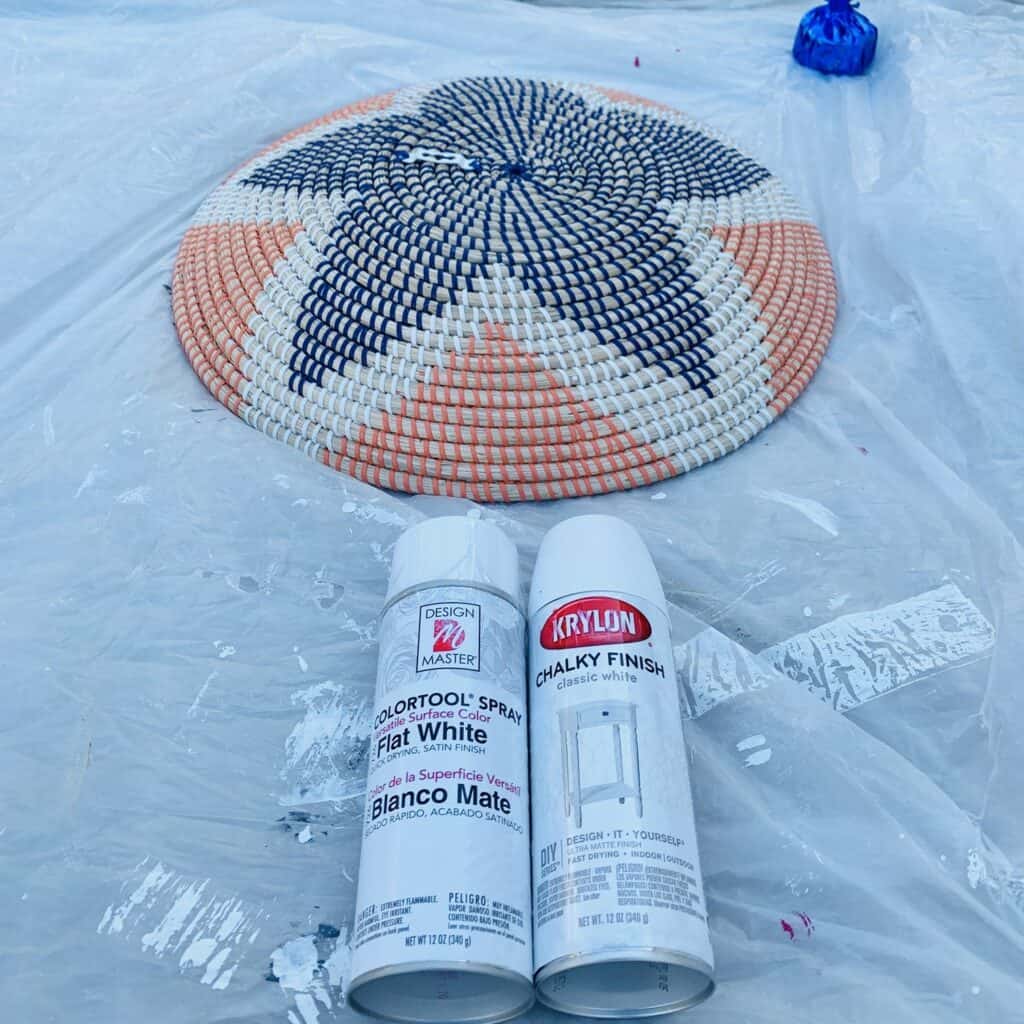 Come back next Thursday to check on our progress: I should be receiving the window treatments [happy dance!], finishing my art pieces, and I'll start shopping for bedding and accessories, including the oil painting for above the bed… see you soon!
Project check list:
Install Crown molding and ceiling medallion: done!
Paint walls: done!
Install accent wallpaper on bed wall: done!
Redo window treatments: should be in next week.
Add hardware to nightstands: done!
Create art pieces for above dresser: in work.
Replace lamps: done!
Add chandelier: done!
Change bedding: still not even started =(
Add shag rug: samples ordered!
Procure/Design/Collaborate on the oil painting: in progress.
Week three is complete....now I have more to do for my One Room Challenge! Be sure to check out the Featured Participants every Wednesday, and the rest of the Guest Participants every Thursday for a lot more room makeover madness!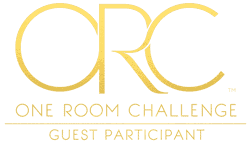 The One Room Challenge: Jewelry Inspired Lighting – Week 4