Find out more about our interior design services, including custom window treatments.
Initial Consultation
We start our projects with a two hour on-site meeting.
The goal of the meeting is to get to know you better, to assess the architecture of your space, and how you envision it functioning in the future. We will talk about your aesthetics and preferences in terms of patterns, colors, textures, etc. We enjoy the collaboration and the flow of ideas.  We strive to understand your vision thoroughly.
The result of the meeting is a proposal that contains terms and conditions, and other details of the project.
This type of consultation is billed at 2 hours min.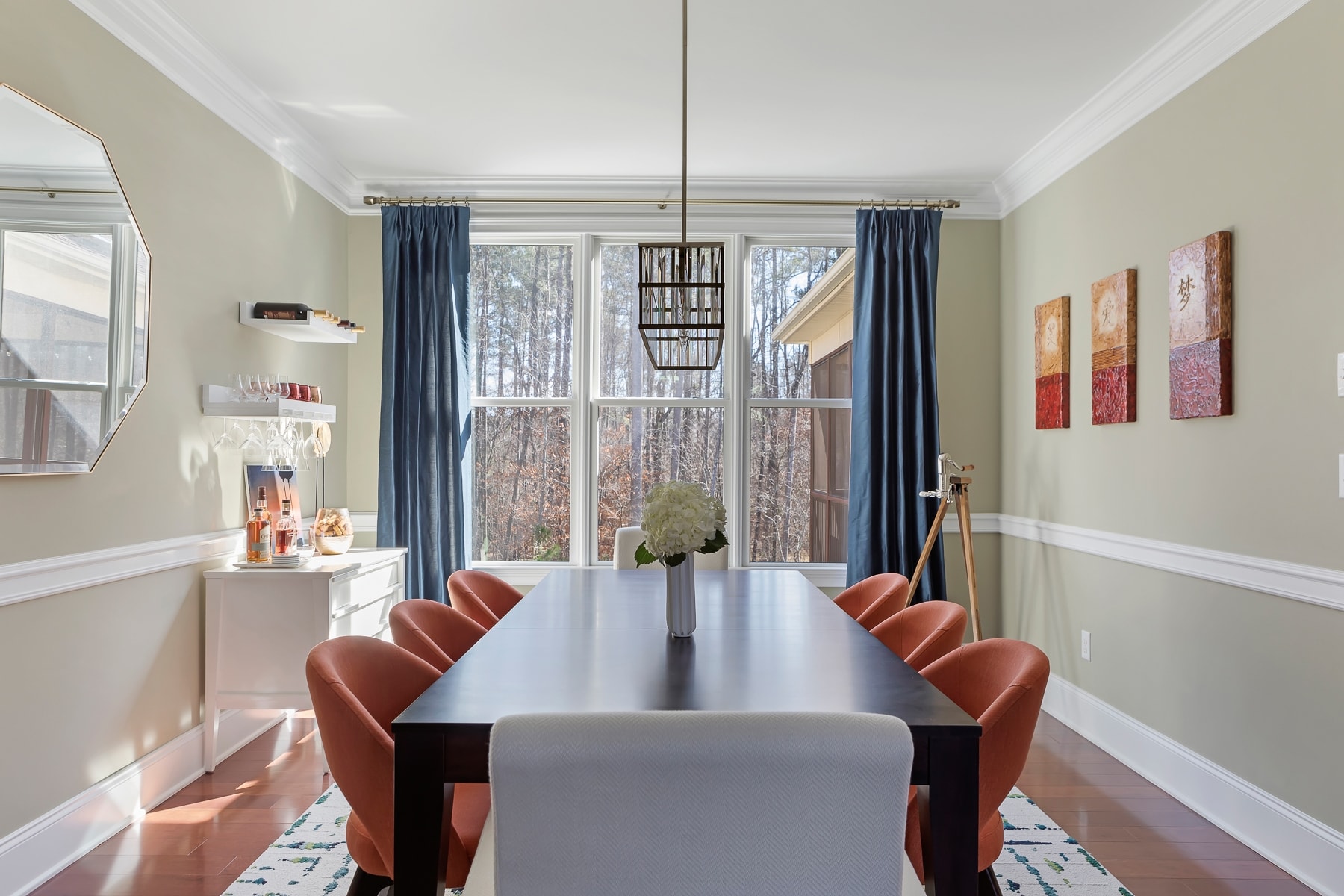 Full Interior Design Service
This is a good option for clients with busy schedules who'd rather have someone design, execute and deliver everything. We save you time by managing the project from conception to completion.
Step 1. Initial appointment
We collect initial information about your project, discuss your style preferences, talk about the challenges of your space, and your goals, and take all the measurements. We also go over your estimated budget range.

Step 2. Design process
In our studio, we create a design plan based on your space, your style and your budget, which was discussed in the first meeting. Samples and swatches are ordered, the proposals are tweaked, and the presentation is put together. A flat design fee is charged for the design phase. Our design service fees start at $2,000. Suggested investment for furnishings starts at $15,000.
Step 3. Presentation
We meet with you in your space so you can see the space plans, schematics, and the samples. We narrow it down to the final list of new furnishings.
Step 4. Project management
We handle all the ordering, scheduling, delivery and installation. We are happy to provide you with recommendations for the local trades should the project require any.

Step 5. Delivery
We schedule and deliver all your new furnishings on the same day (or we try our best to coordinate it that way) and once we leave, you will love and enjoy the new look of your space!
Custom Window Treatments
LK Design specializes in window treatments, both the design and service. Sometimes it's difficult to figure out what product matches your needs. Drapery panels? Roman shades? Or a combination product? Roller shades or honeycombs? Wooden shutters or fabric window treatments? Do you have challenging architecture and need help with visualizing all the possible solutions? We can help. Our process is simple - click here for more details about our custom window treatments