CURATED INTERIOR DESIGN THAT TELLS YOUR STORY
FUNCTIONAL AND BEAUTIFUL SPACES DESIGNED FOR YOU
Full-service interior design firm serving clients in Durham, Raleigh, Chapel Hill, Apex, Cary in North Carolina.

WE MAKE THE PROCESS OF INTERIOR DESIGN ENJOYABLE AND SIMPLE
Most people lack the time and expertise to design a space that looks good and functions well. LK Design will help you create a beautiful space that you can be proud of and that fits both your needs and your lifestyle. ​
​We provide our clients with comprehensive interior design services. LK Design helps busy people like you simplify the design process and make it more enjoyable.

WHAT DO WE DO FOR OUR CLIENTS?
​​
We help you create a vision for your home that reflects you.

Working with an interior designer saves you time by following a process that eliminates the overwhelm of decisions, choices and endless online browsing. 

We help you avoid costly mistakes by considering the architecture of your home, the scale and the visual balance of all design elements, and the function of your living spaces. ​
We know how busy your life is.  There are too many decisions to be made and too many choices to be considered when it comes to interior design. LK Design will partner with you to create a vision for your home and transform it for you to enjoy – every day for years to come. ​
​
"Laura was lovely to work with, and she really listened.​
Professional, prompt, thorough, and she has great style. My home feels transformed."​
-M.B., Raleigh​
​

HOW WE HELP YOU CREATE THE SPACE YOU'VE ALWAYS WANTED:
1.Talk to LK Design about your interior design project.​
Schedule your call and initial design appointment.  Together, we will create a vision for your space  and review your project investment. ​
2. Let us do the design magic for you. ​
​Simple as that! We carefully build a design plan that will satisfy your needs. ​
We know how busy your life is, so we take care of your whole project, beginning to end.​
​
3. Enjoy your new home/space. ​
​
We deliver the furnishings and work with trusted trades to install all design elements to our specification. And now it's your time to enjoy it!​
​
​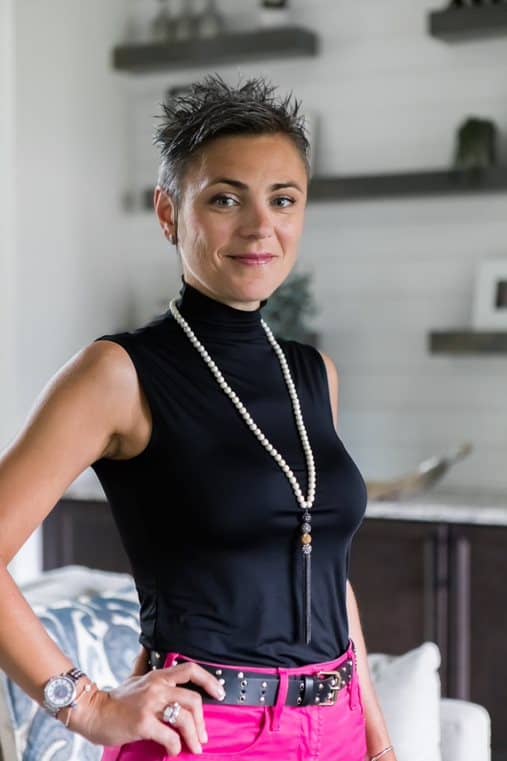 LAURA HELPS YOU CREATE A SPACE YOU'LL LOVE FOR YEARS TO COME
Your home should be beautiful, and it should reflect your story.​
​I know how overwhelming it can feel to figure out your design style is. I can help you decide what works and what doesn't, and how the elements go together in the room to make the space work for you.      ​
​It's a privilege to be invited into your home to solve your interior design and décor challenges. I love to meet new people and get to know them while working on their design projects. We always have fun! ​
 ​​Since 2007, I have enjoyed meeting many families in the Triangle area and making the design and decorating process easy for them. ​
LK DESIGN PROUDLY SUPPORTS THE FOLLOWING NON-PROFIT ORGANIZATIONS:
REX Healthcare Foundation/ UNC REX Pink Ribbon Fund
Their mission is to take 3D screening mammograms to areas where women have difficulty accessing healthcare. Rex Mobile Mammography, a department of Rex Hospital, also provides a convenient option for business and other organizations so that all women may benefit from mammography's early detection capabilities.
For more information on their Mobile Mammography unit AKA the Pink Bus, please go here.
As the premiere professional theatre company of North Carolina, PlayMakers Repertory Company strives to produce entertaining, relevant, and courageous work that tells stories from and for a multiplicity of perspectives and creates transformational impact in our immediate and extended communities.
Find more information here.
Excelsior Classical Academy, a Challenge Foundation Academy, is a tuition-free public charter school dedicated to providing excellence and equity in education by developing in every student a foundation of knowledge, a practice of reason, quality of eloquence, and a habit of virtue, to prepare each student for a lifetime of learning and citizenship.
__________________________________________________________________________________________________________
"I interviewed several interior designers before I found Laura- and I am so glad I did. She was lovely to work with. Professional, prompt, thorough and she has great style. My home feels transformed. She really listened and executed on what I was hoping to accomplish with the space. Plus, she picked out the best sofa I've ever owned!" 
-M.B., Raleigh, NC 
"Laura is great to work with. She has both design and organizational skills. She listened and asked questions until she understood what we wanted. Then she came up with a plan, a timeline, and a budget, in writing. She stuck to all three beautifully, keeping us posted on progress as things went along. Expect her to arrive to the minute when she said she would come, with everything she said she would bring for you, and to follow up when she promises to do something. Plus -- the results are fun and awesome looking! 
-Sandra H, Durham, NC