Why Am I Doing This Project? What is the One Room Challenge?
Hello everyone.
Welcome to the biannual One Room Challenge where I am thrilled to be a Guest Participant in the Fall 2019 Edition sponsored by Better Homes & Gardens and a host of other well-known home brands!
The One Room Challenge (ORC) is an online forum that follows and supports interior designers and decorators over the span of 5 weeks as they transform a space in their own homes. This event has been on my radar for a while because like many of you, we have some rooms in our home that need finishing touches or an update. Finally, pieces fell into place for me to register and participate as we redo our "Mexico" guest room.
There was a time in our lives when we frequently traveled to Mexico due to my husband's work. Over the years, we acquired decorative pieces from our trips to Mexico, including a nice painting inspired by Diego Rivera's work that my husband Rafael acquired some time back (Side note: Don't miss an upcoming exhibition at NC Museum of Art in Raleigh "Frida Kahlo ∙ Diego Rivera and Mexican Modernism", October 26ththrough January 19, 2020). While we have enjoyed this guest bedroom with Mexican décor, time has come for a refresh.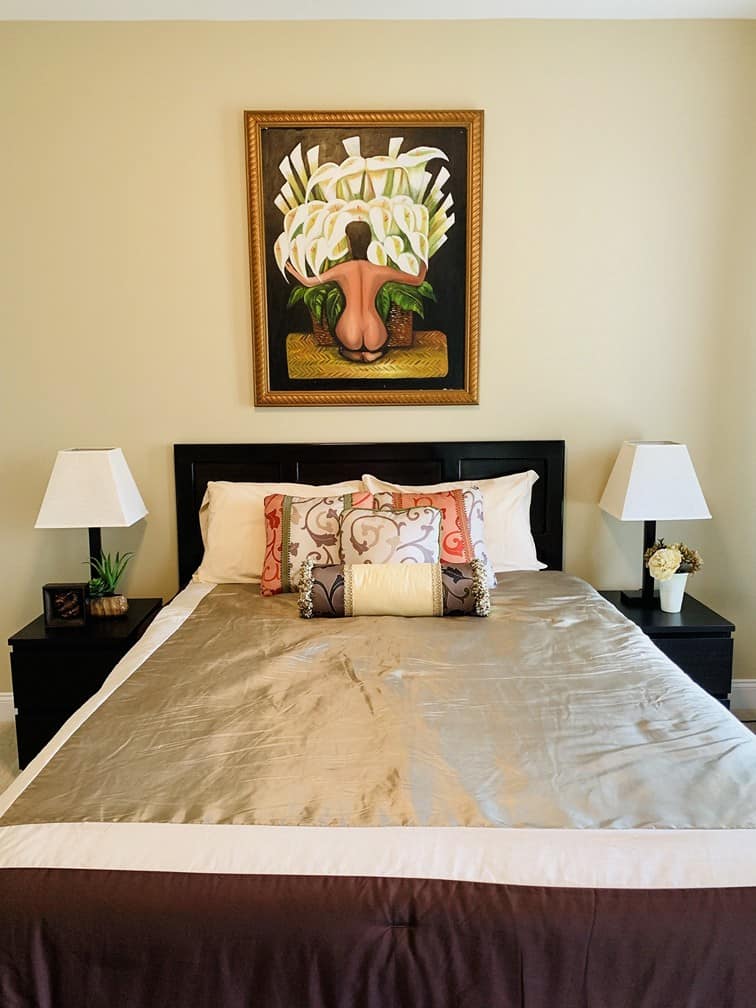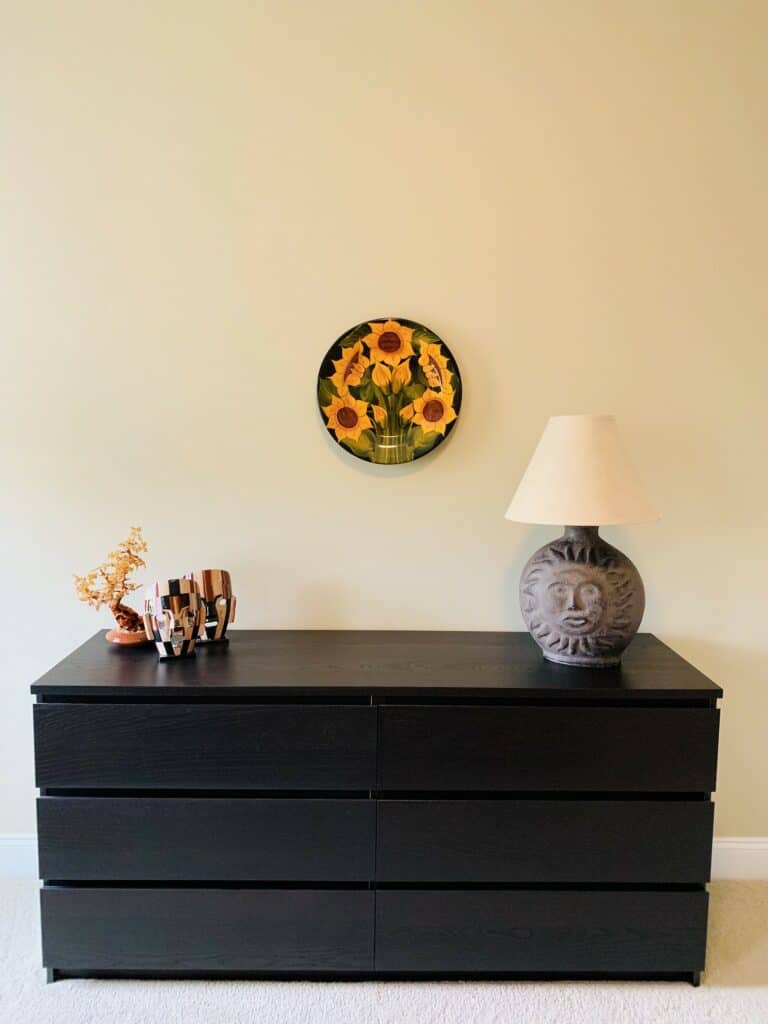 My Inspiration & Dedication.
As I sought inspiration for a new look for this guest room, I took a different approach than my usual process to get there. I started with a dedication. Every Thanksgiving my husband's family visits us. Rafael is originally from Puerto Rico, and his mother Carmen still lives there.  When she comes to visit us, she always stays in this guest room. My mother-in-law is one stunning lady, always giving, kind and happy. She loves Puerto Rico, "mi isla," and I could not think of a better way to honor her than to dedicate my design to her heritage, along with a few touches of my style here and there. Some elements in the room will be inspired by the island's natural beauty, as well as other elements that will encourage me to expand my creative boundaries.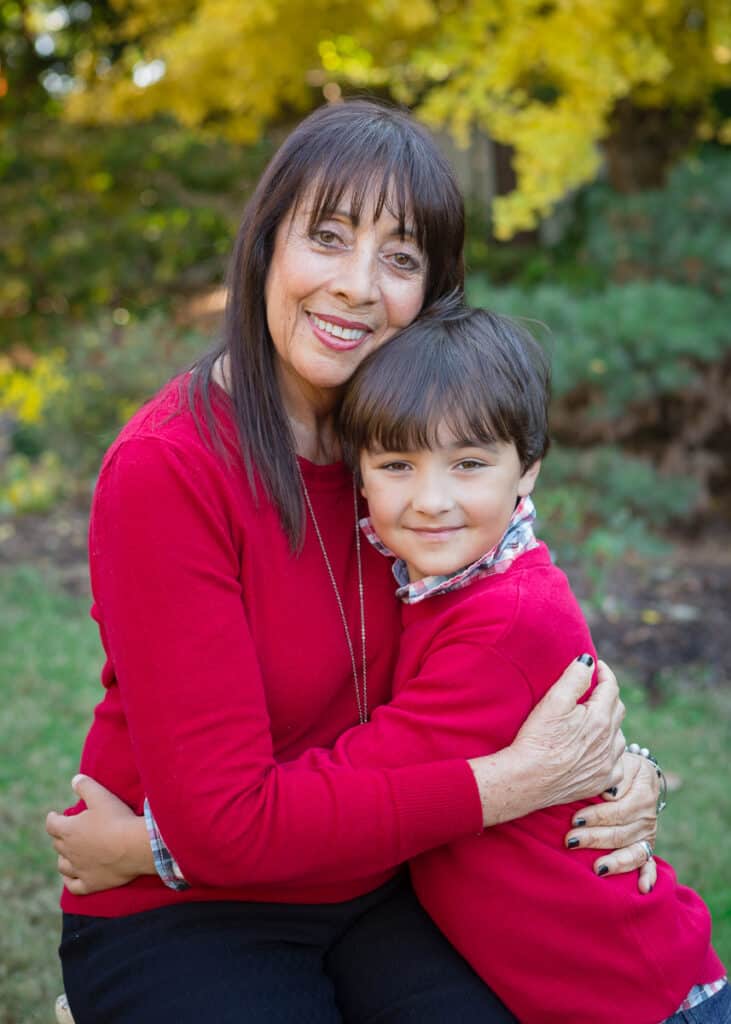 What I Plan To Accomplish
Scope of ORC project
When I started thinking and planning this project, I realized that I was stepping into my clients' shoes for the very first time. Previously, I would replace or add a piece here and there, or wait for the perfect piece to come to me. However, I had never approached my own project from start to finish the way I design and manage my clients' projects. I started with a list of elements in the room that I wanted to replace or add, together with an estimated budget. So, here are the things that we will be doing in the room:
Install Crown molding
Paint walls
Install accent wallpaper on bed wall
Redo window treatments
Add hardware to nightstands
Create art pieces for above dresser
Replace lamps
Add chandelier
Change bedding
Add a shag rug
Procure/Design/Collaborate on the oil painting
We are eager to see the project develop over the next five weeks and whether we end up with some scope creep. Not sure what that is? Next week, I will talk more about budgeting for design and decorating projects.
Challenges I Anticipate
The name says it—it's a "challenge"! During this process I will be juggling many balls – current client projects, family and social life, the upcoming High Point Market (which usually takes up to 5 days on my calendar), volunteer commitments (stepping into the role of Director of Programs of the Alliance of Interior Designers will be one of the big challenges!). On top of all this, I would like to push myself out of my comfort zone with a new level of creativity in this room.
Come Back Every Thursday!
Come back next Thursday to check on our progress – we will be installing crown molding and our [to-die-for] ceiling medallion! And more…
Now I'm off to get started on my One Room Challenge! Be sure to check out the Featured Participants every Wednesday , and the rest of the Guest Participants every Thursday for a lot more room makeover madness!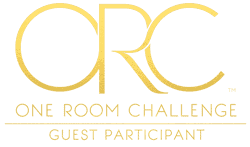 The One Room Challenge and a Cobbler's Kid – Week 1