One of my favorite things to do is to walk through High Point Market and see what's currently trending in the interior décor space. As always, a trip to High Point for me is like a child getting lost in a candy store. Every showroom has something to offer, and it's almost overwhelming how many things in interior design and décor I come across: rugs and textiles, metals, different wood grains, and new shapes and styles. Some features and designs are great, and others are just a passing phase.  I enjoy seeing all of them, the classic looks as well as new takes on timeless classics. Below are my top three picks of interior décor elements, any of which I can help you make a reality in your home.
Geometry in lighting fixtures
I have always loved geometry, and it was one of my favorite subjects in school. It's fitting, then, that I should use geometry every day in my projects, and it was a good sight to see for my "shape-searching" eyes . The clean lines and simple shapes of these light fixtures are modern, but they would fit in a traditional space as well. In fact, the chandelier in the last picture is something I would totally use in a traditional dining room. It would add a modern flair, without being out of place.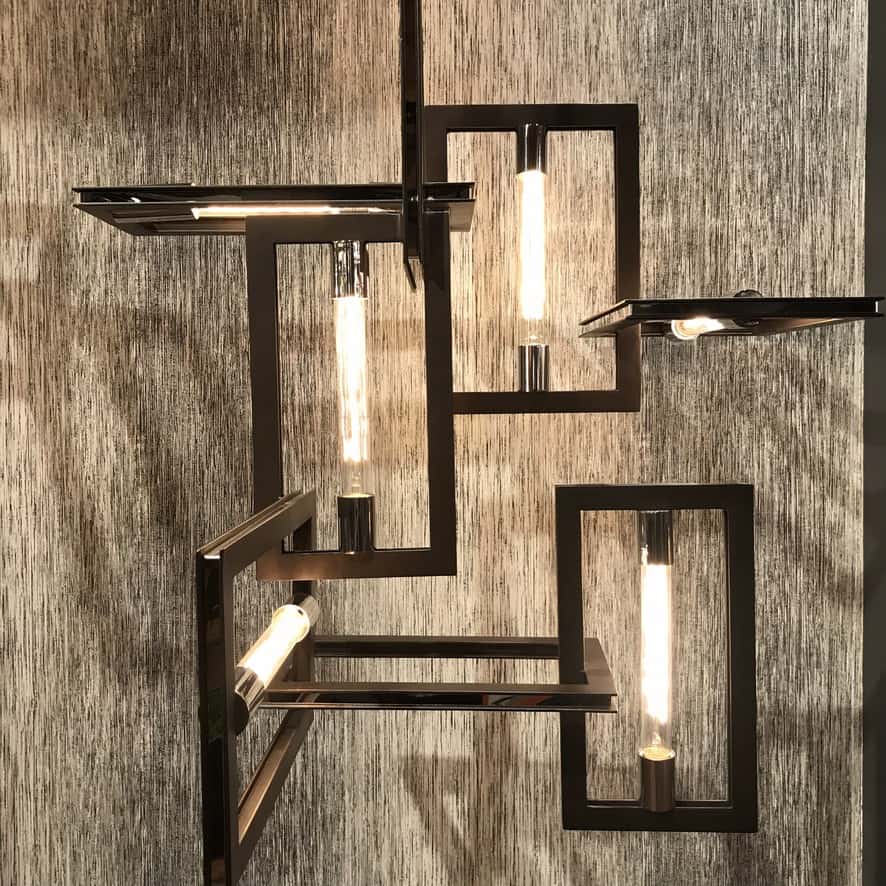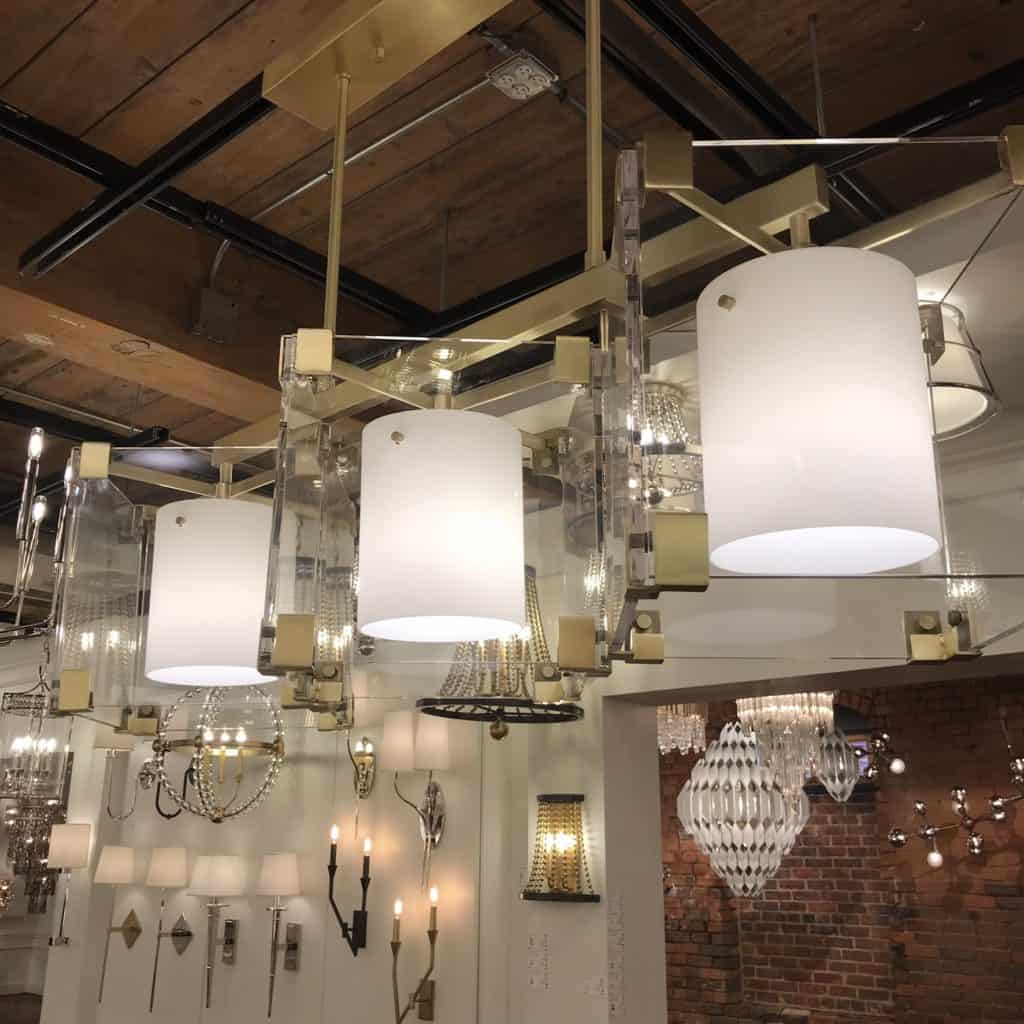 Their shape is not the only thing that stands out in these fixtures. The matte black mixed with brass, the white juxtaposed with mirrored surfaces, the plexiglass against brass - these combinations enhance the geometry and sharply define the lines to create truly unique pieces. With lighting fixtures like these, you don't have to put in any extra work to coordinate cabinets, doorknobs, or other metals in your home; the light fixture works to tie everything together, all the while adding its own character to a room.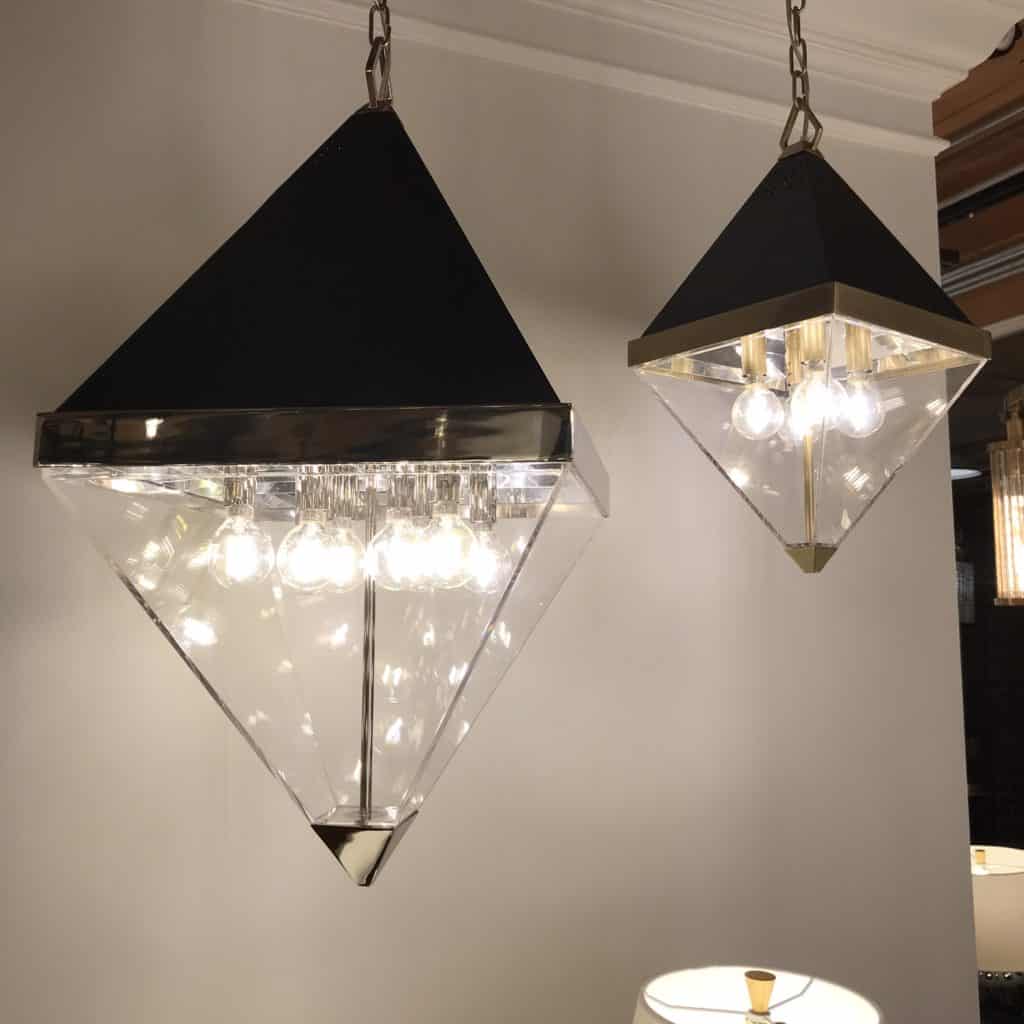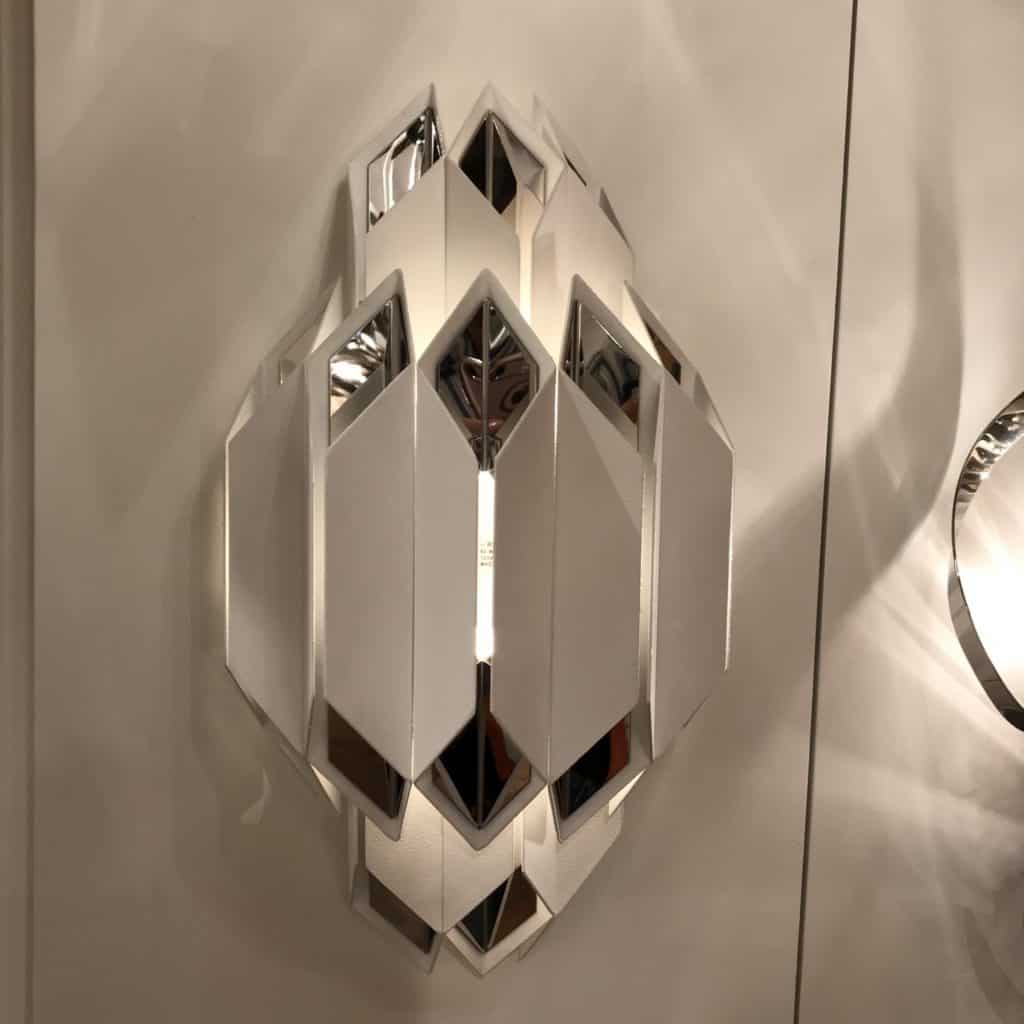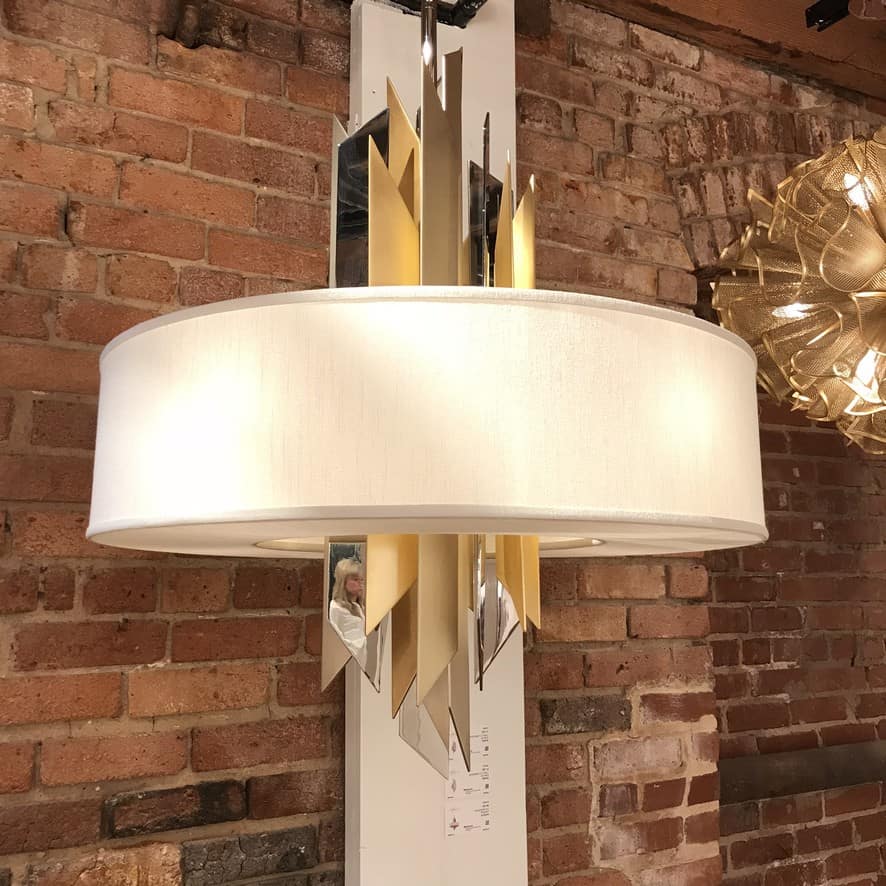 Gold accents - lots of them
Gold can be overdone to be sure, but when used lightly it tends to add to the overall effect of a room and give you the sense of being in a lavish palace (without being overbearing). Adding gold accents everywhere is in vogue and I am on board. I'm seeing gold accents in everything from actual accent pieces, to lighting and wall décor.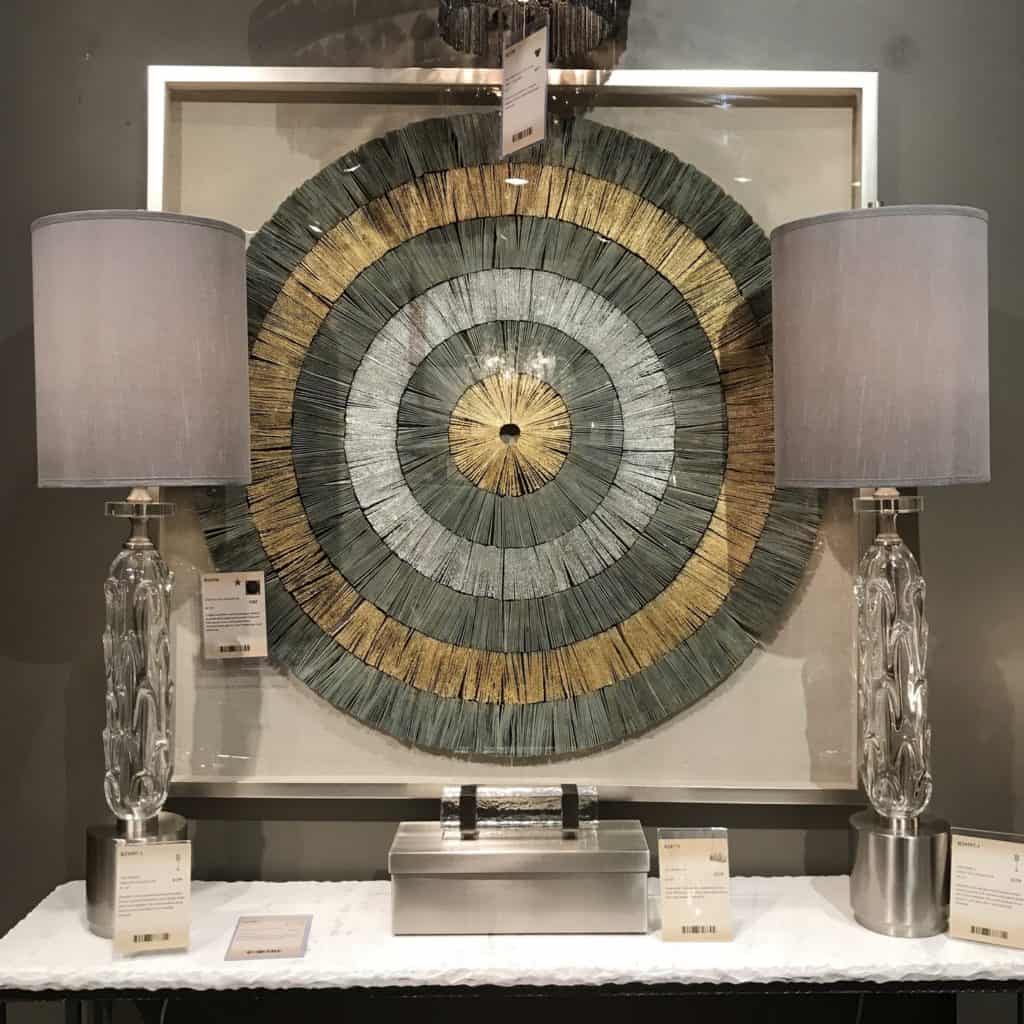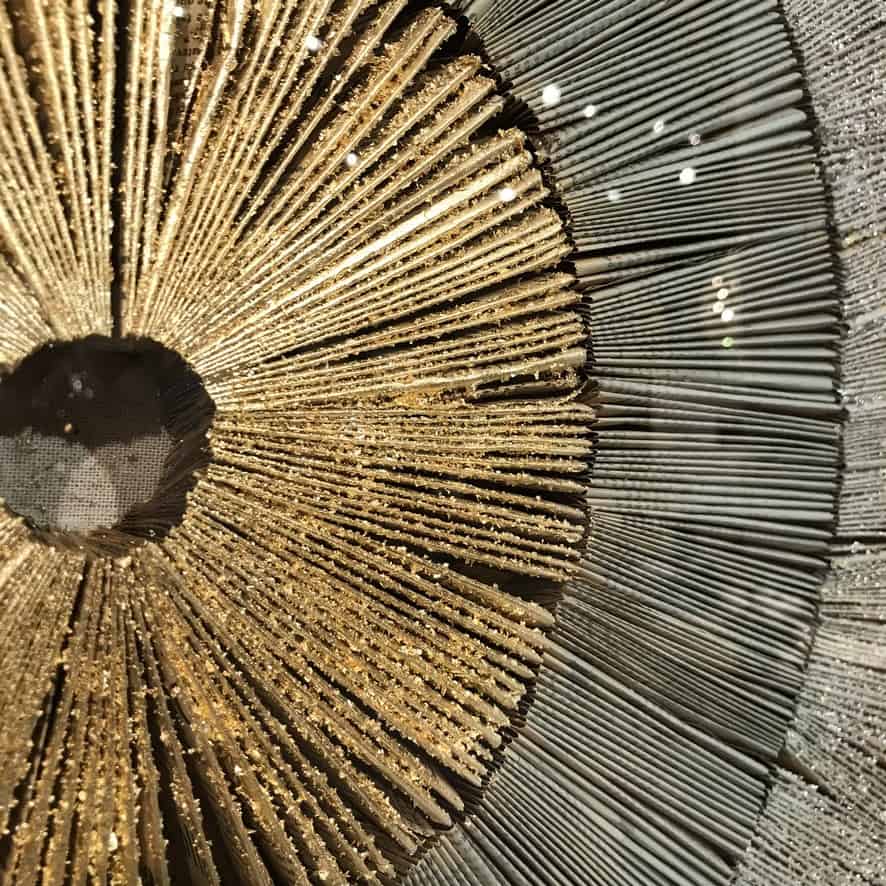 Brass has a similar effect when mixed with other finishes as well, but gold is warmer and richer. It can mix well with contemporary designs, or be used in a traditional styled space, which makes it very versatile. When something plays so nicely with others, it's hard to not to use gold in your home design. It will only add to whatever style you're going for, and accent the lines, colors, and textures that are already present in your space.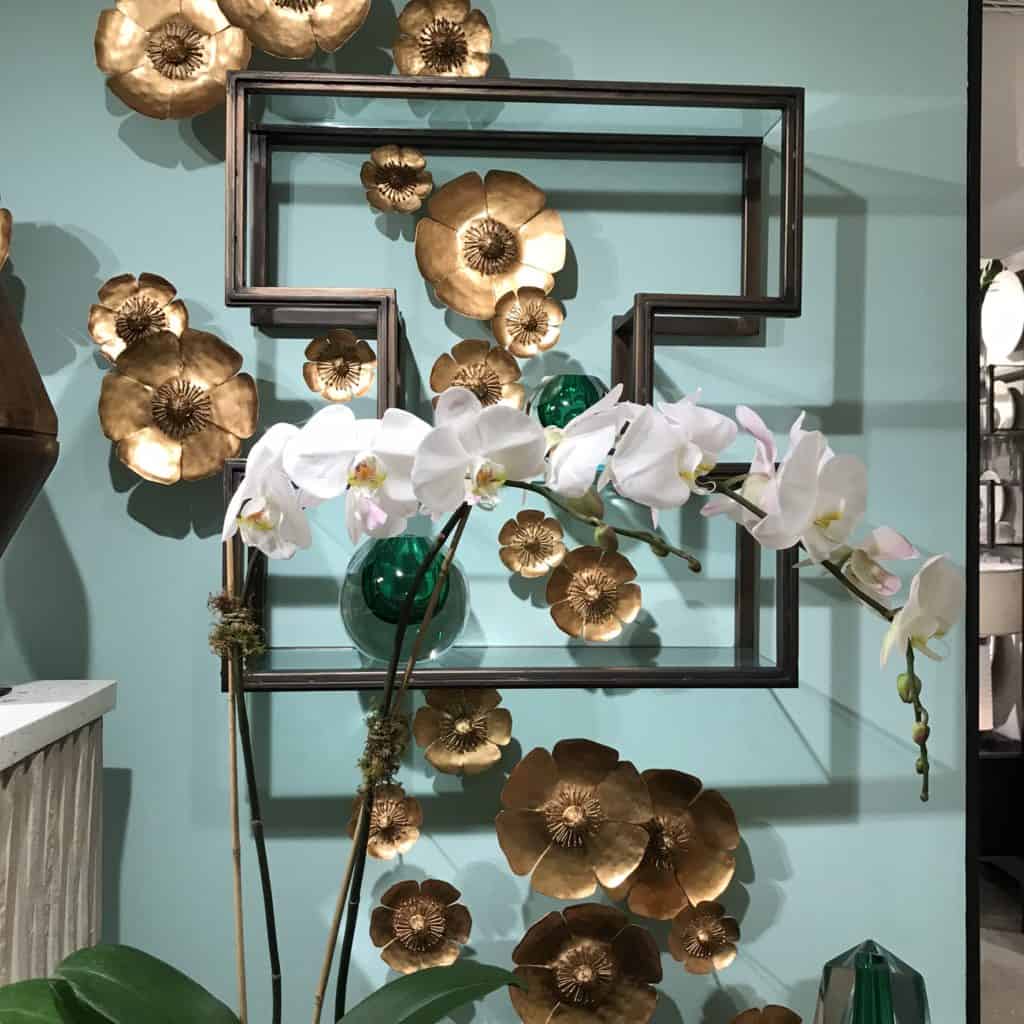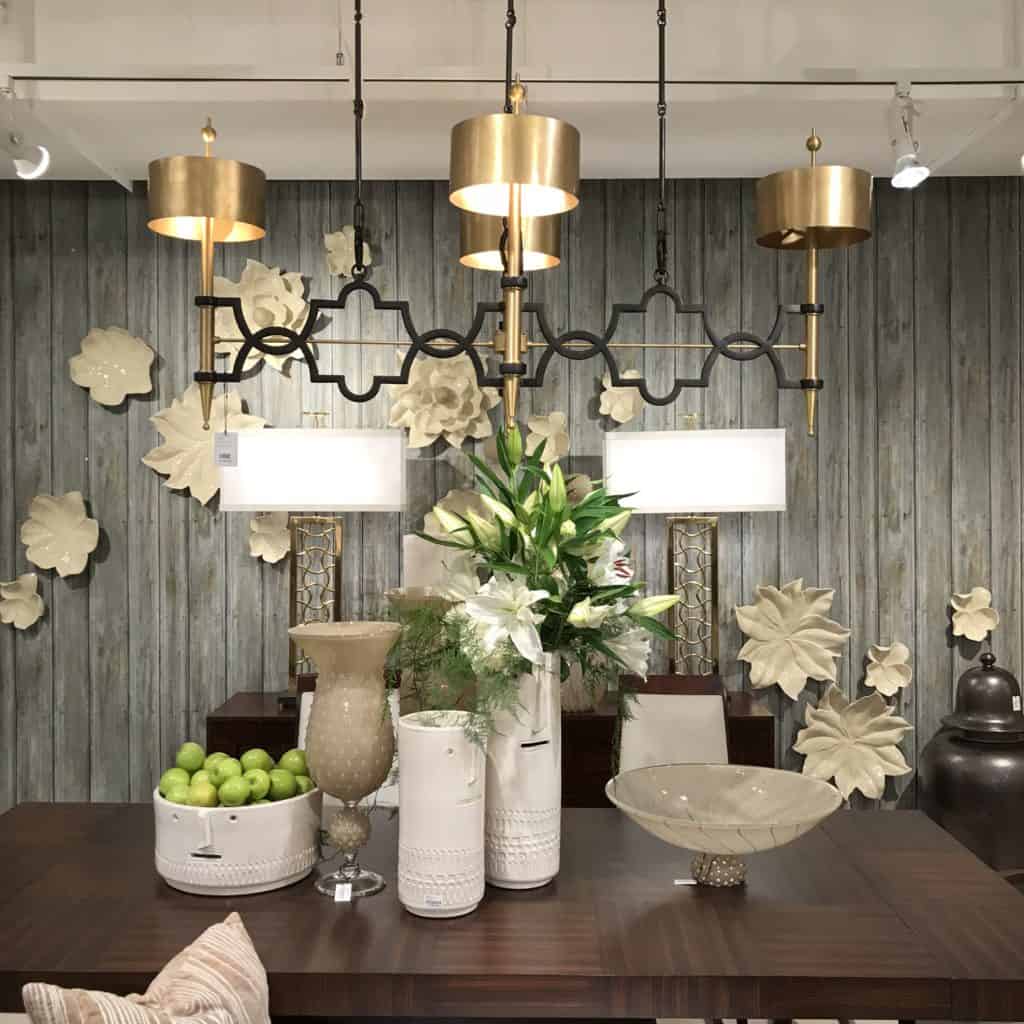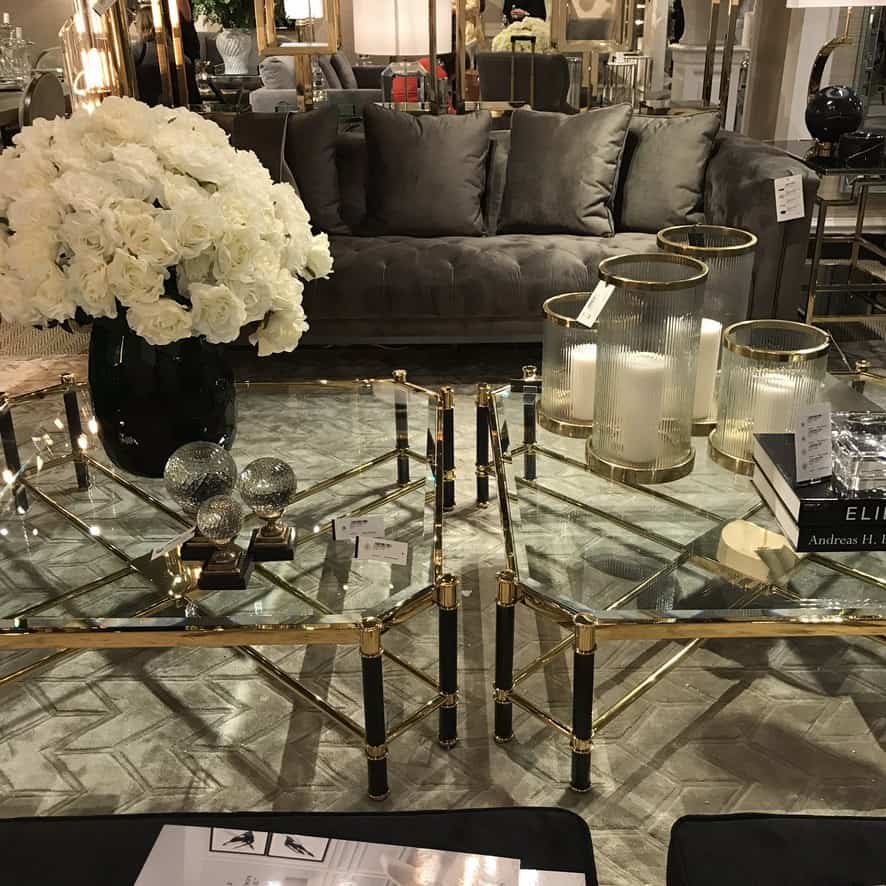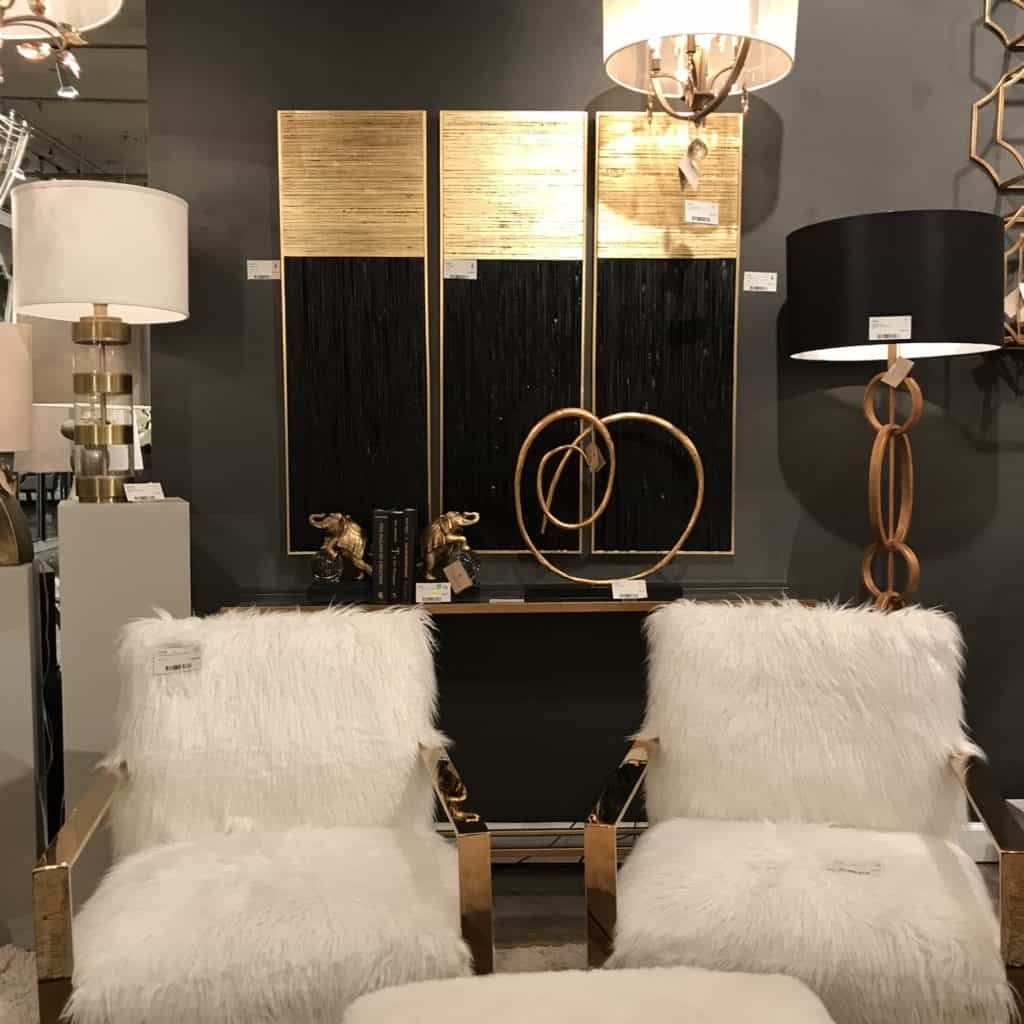 Velvet and color
Velvet gets a bad rep, but when done well it can add richness and depth to any room. Mixing velvet with bold colors only enhances that effect, adding rich hues to the room and providing a feeling of bold, stately coziness. I was excited when walking through the showrooms because there was a distinct absence of gray on gray! After many years of neutral toned interiors, with shades of the same color stacked on top of one another, we are beginning to see more color come into popular designs. Deep cider, spice, moss, classic blue, and bright butter are just a few examples of these beautiful colors that are now cutting through the grays and browns.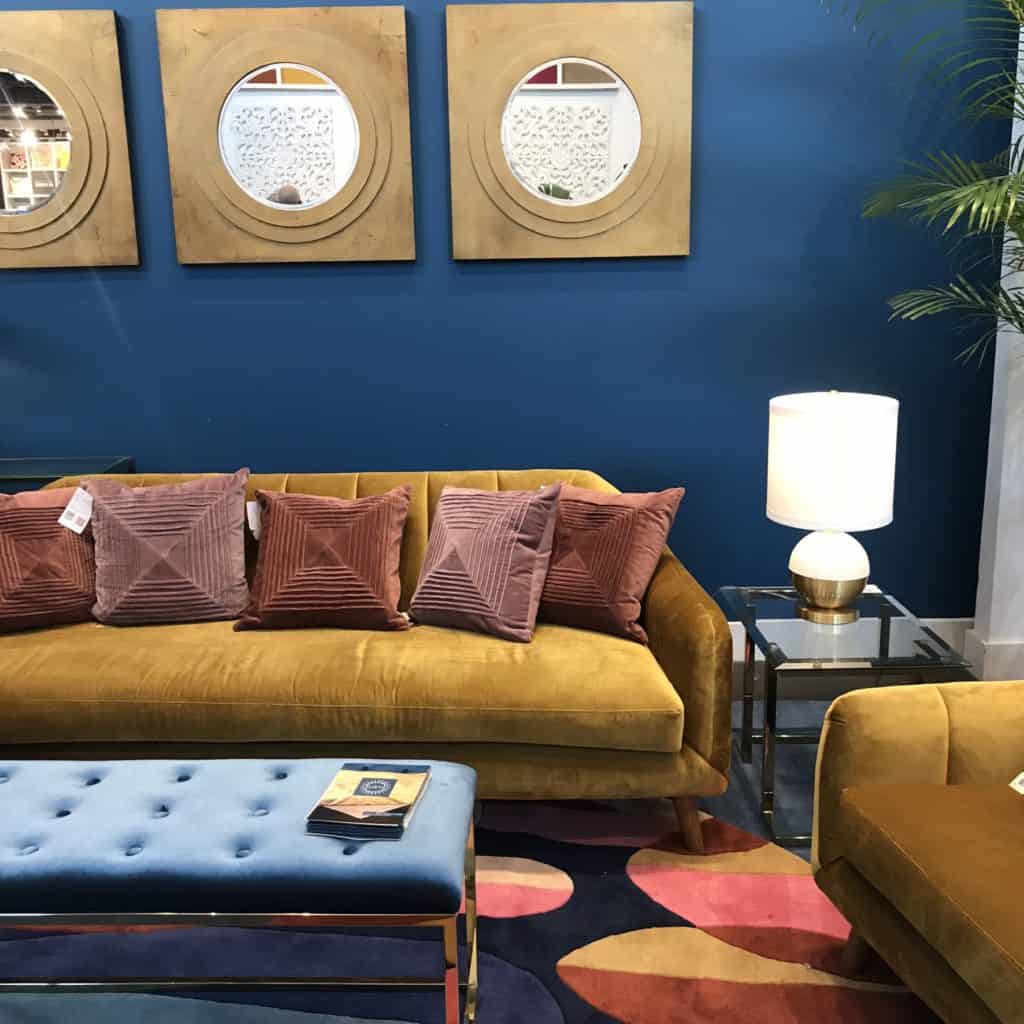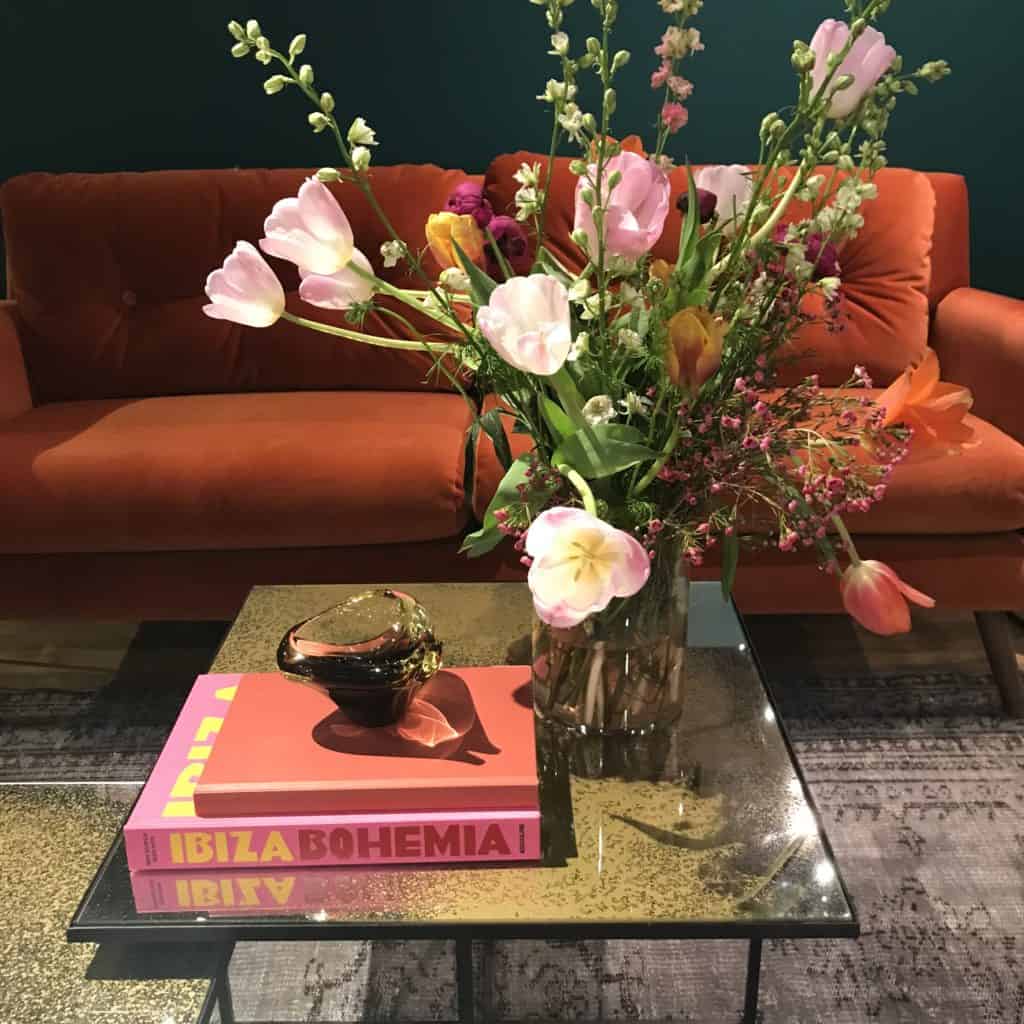 I really hope that we will only see more color moving forward. Neutral colors have their place, to be sure, but aren't we all a little tired of the same old tones? I'm encouraged, because I was seeing these colors in more places than just upholstery - rugs and accessories were sporting the bold tones as well. All of these lavish hues looked even more opulent in velvet, which is soft to the touch and incorporates both light and shade.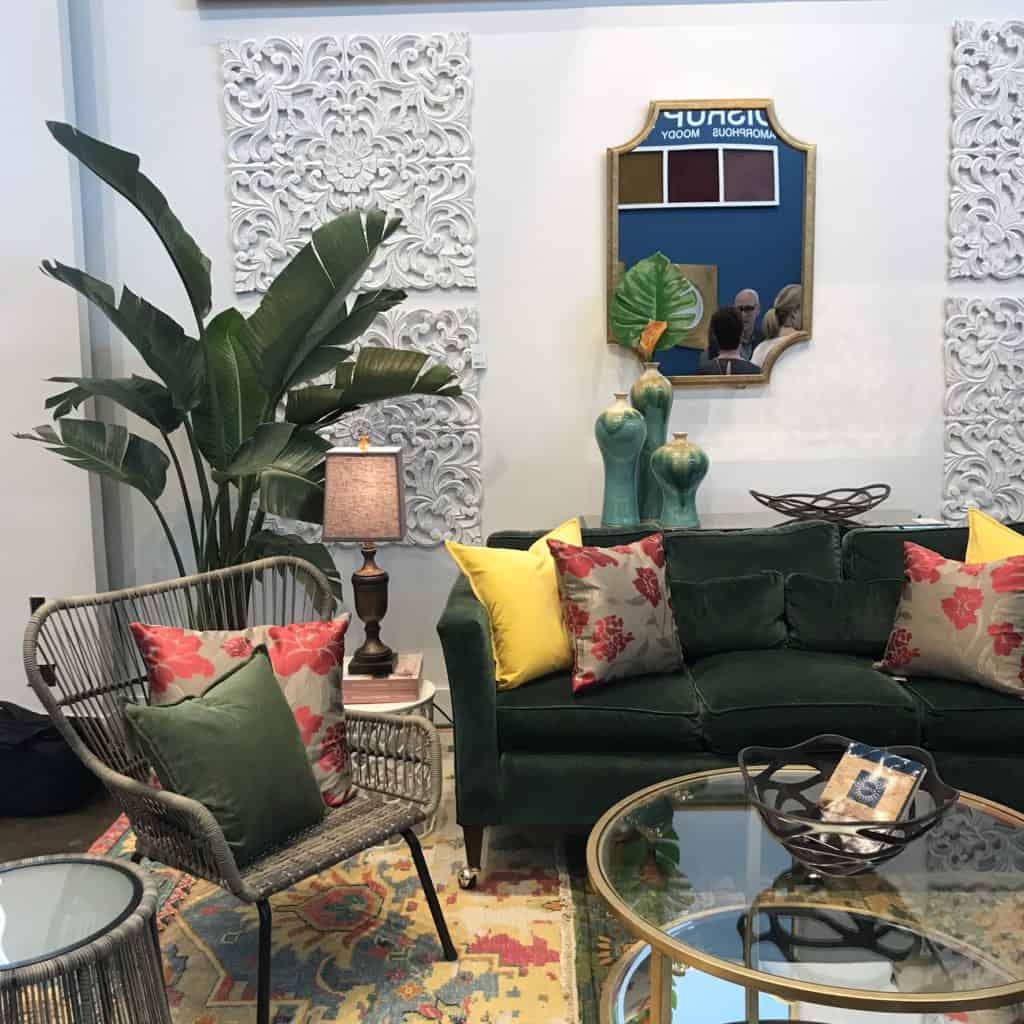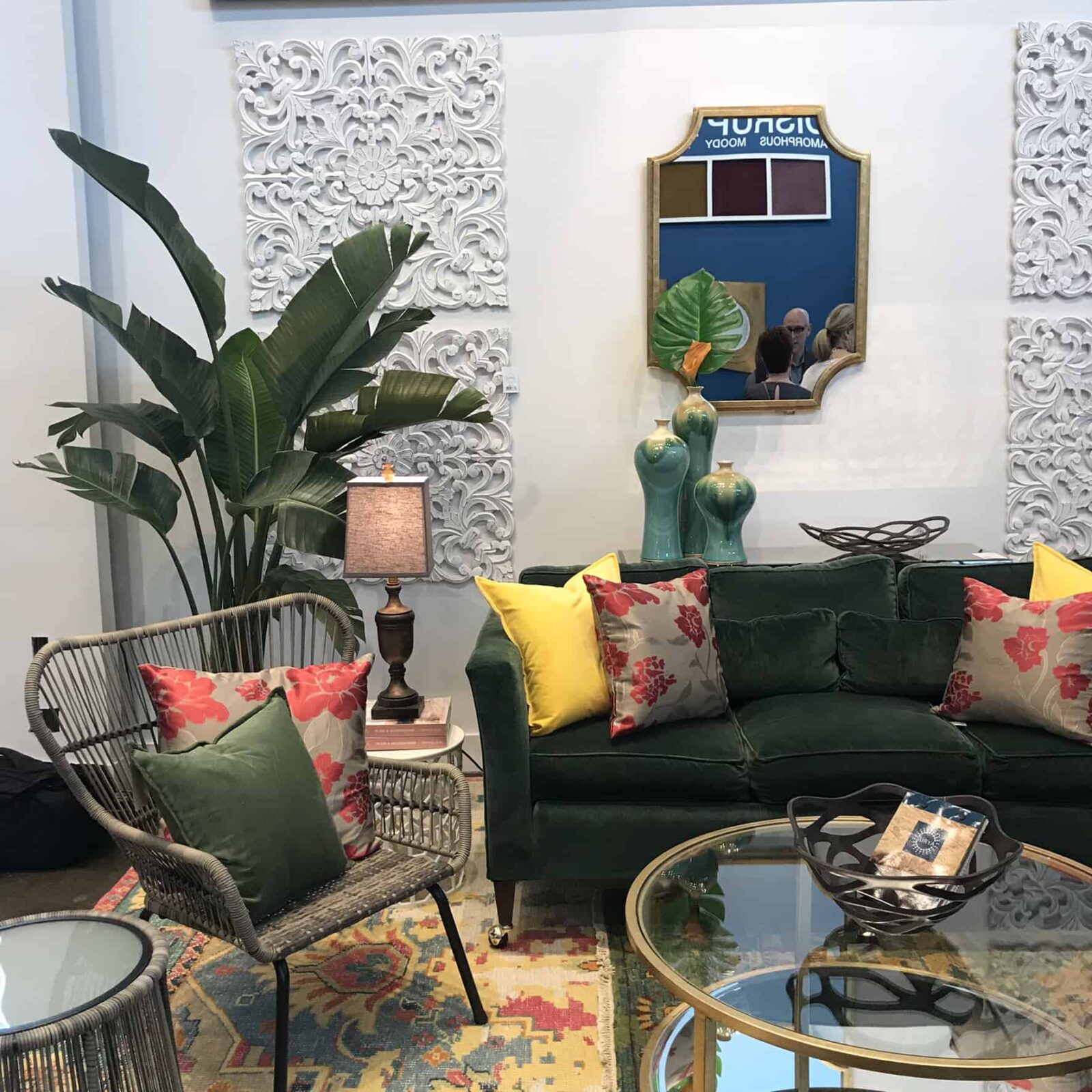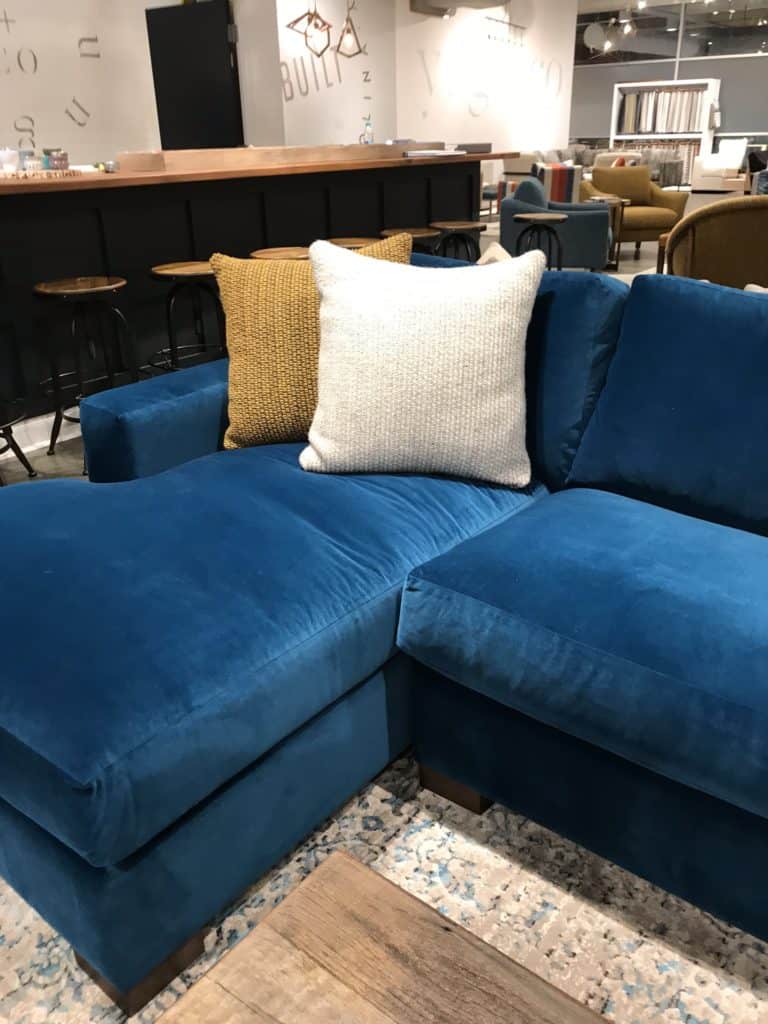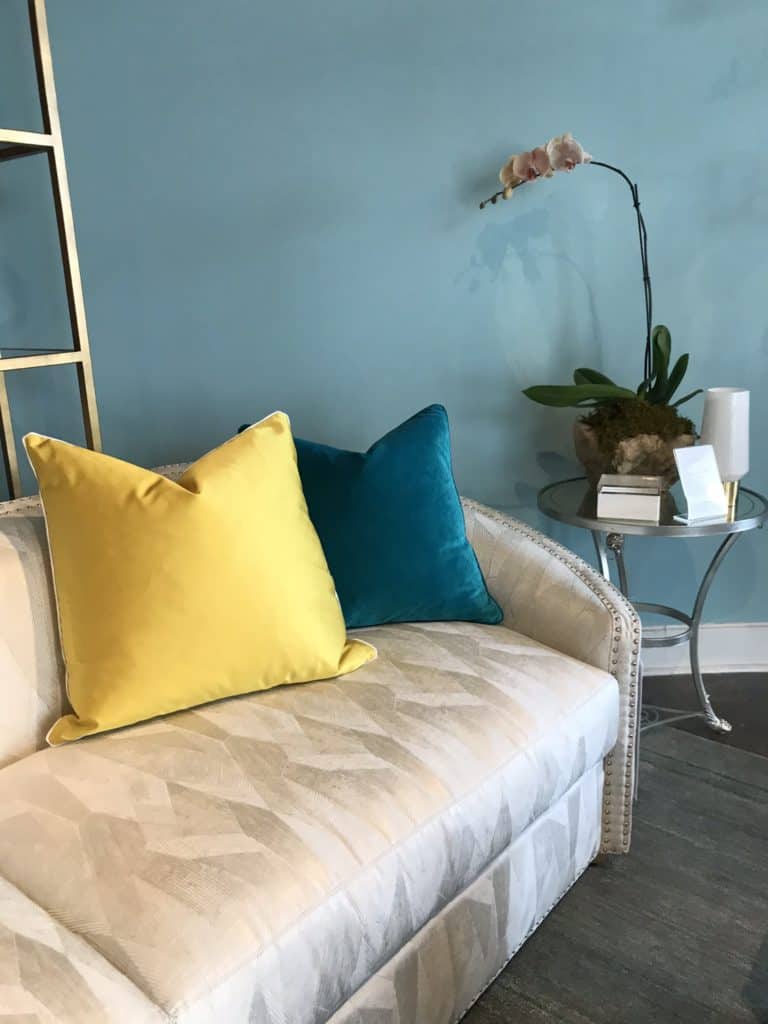 About a year ago I did an interview  with an interior designer Ann Marie Cousins from UK - check it here - now do you see that trends from Europe are making it here? =)
These are only a few of my favorites that I found in my latest excursion to High Point Market.
Did the geometry, gold accents, or boldly colored velvet please your eye? How can your space benefit from these tasteful designs?
Book a call here, and together we can bring a few of these beautiful styles into your own home.
From Spring 2018 High Point Market