Not surprisingly, interior design trends are traveling across the continents. The Mason & Objet exhibition in Paris is on my Bucket List. Today I am fortunate to review European interior design trends with the help of my guest, Ann Marie Cousins. Ann Marie is a vibrant interior designer from the North of England who shares her discoveries and observations from her trip to Mason & Objet this past January.
According to Ann Marie, the 70's vibe is still going strong. This Ploum sofa from Ligne Roset showcases this style with a contemporary twist, providing comfort and adding softness to the setting.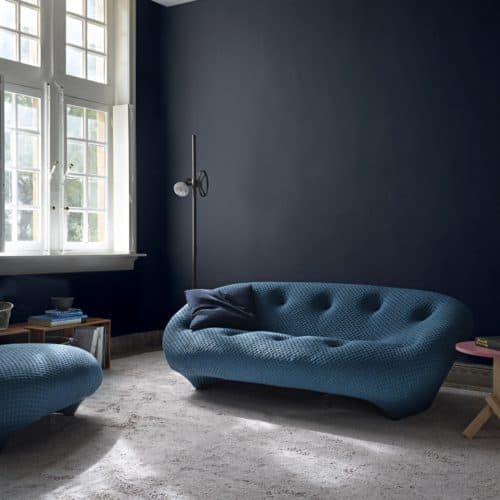 How about the color trends? Ann Marie and I discussed the Little Greene Paint (UK) company's blue paint collection. Blues offer richness, and add depth to any bedroom, kitchen, or bathroom.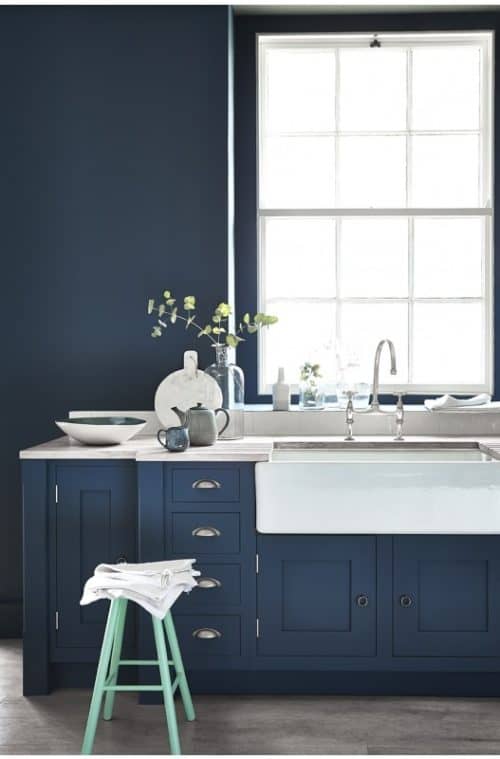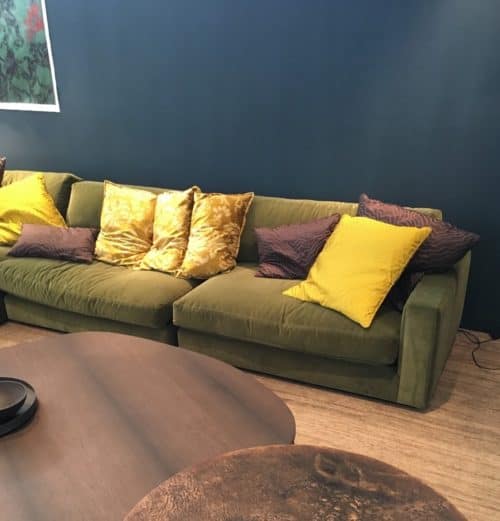 As per Ann Marie, Jonathan Adler's collection is playful, with rich textures. This 70's-inspired design with the brass finish gaining popularity, adding a glamorous, chic touch.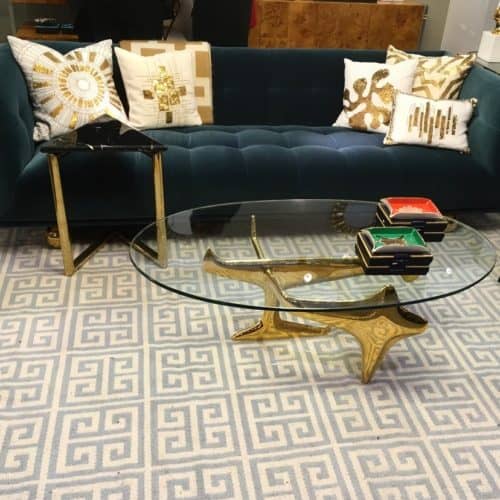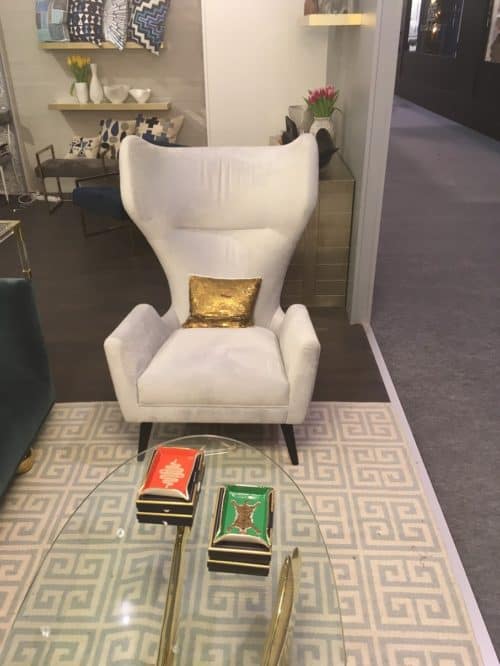 Rich textures and finishes were on display at the exhibition. Ann Marie was impressed by this incredible collection of feather lamps, almost an artwork, by A Modern Grand Tour. I can't agree more – what a statement piece!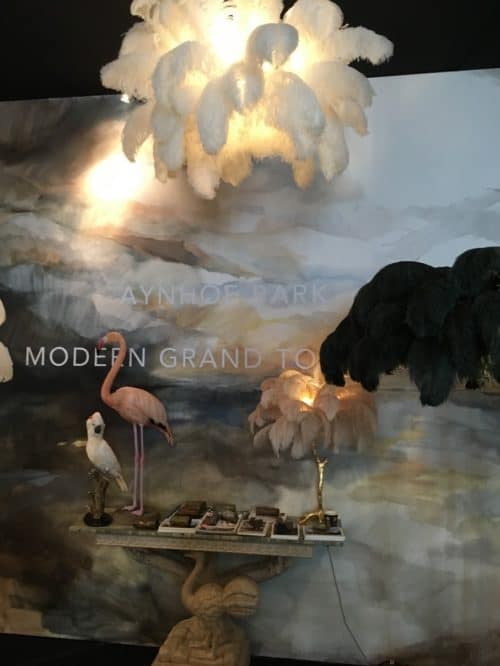 A Turkish company, Crocodily, delighted Ann Marie. Fun kids' bedroom sets in gender neutral colours schemes were on display. See how bright, simple, and charming they are?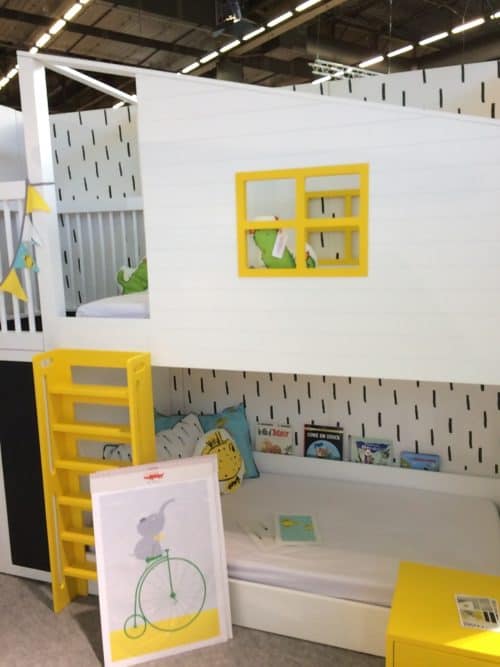 Ann Marie and I also reviewed Anna Torfs' glass objects, which provide gorgeous finishing touches for any space. The golden vase looks so rich and glamorous.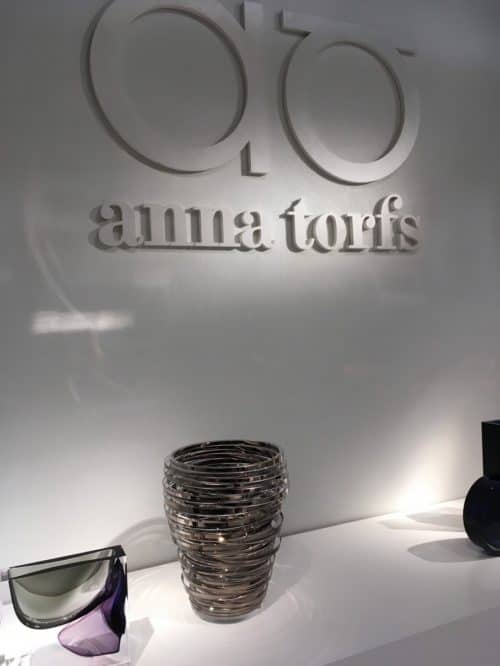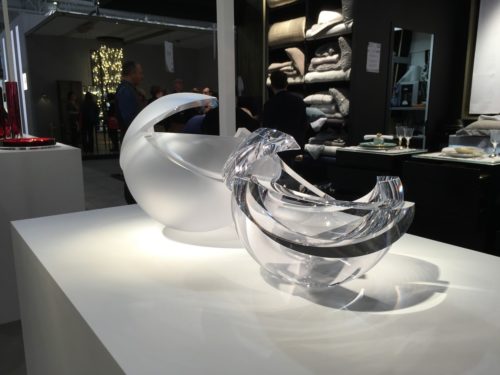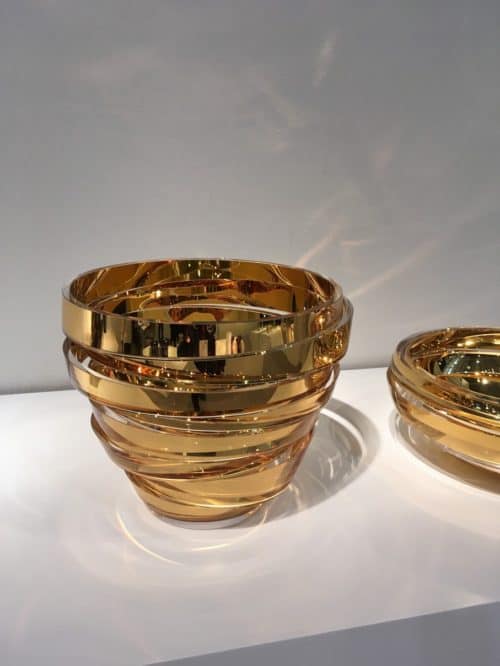 Finally, Ann Marie shared wall art and sculptures by Alice Riehl. These pieces are so beautiful! I love how this intricate porcelain artwork can transform a big boring wall into a statement. To quote Riehl, "It diffuses poetry daily into the living places."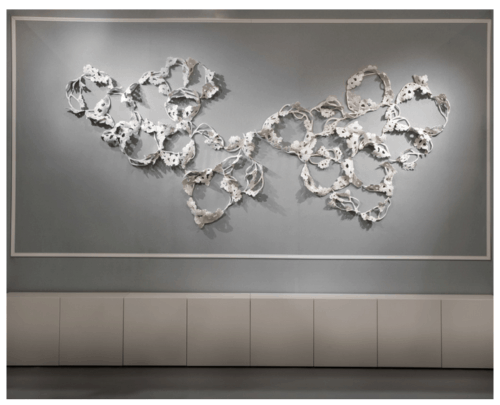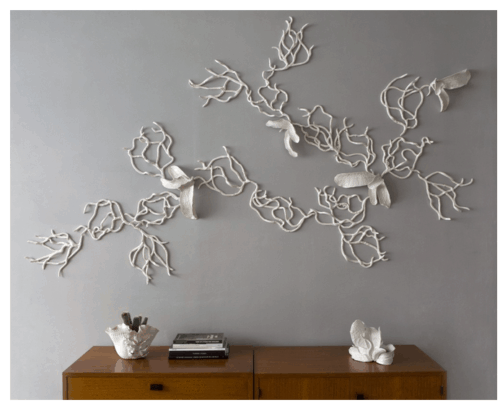 Thank you, Ann Marie, for sharing your notes and discoveries with us! I personally like the richness of navy blue furniture and color on the surfaces – I wonder if we'll see this color at the April High Point Market here in North Carolina. Stay tuned for the report!
Please contact me if you are about to start an interior design or decorating project. Let's make something beautiful! Some navy blue?
Save
Save
Save
Save
Save
Save
Save
A quick look at Mason & Objet furnishings expo in Paris