High Point Market in High Point, North Carolina is always a fun experience for interior designers. We get to see all new Market introductions and touch and feel the furnishings. We exchange ideas and inspiration with our design colleagues. It's also a great opportunity to share what styles, new textiles, finishes, and shapes we were attracted to.
We get a lot of requests from clients on designing their open floor concept spaces. One of the elements that is crucial for the seating arrangement is an accent chair. Since it floats in space and is visible from all angles, a good accent chair can bring interest to the space, as well as introduce an unusual shape or material.
Here are some of the accent chairs that caught my eye at the spring High Point Market 2022.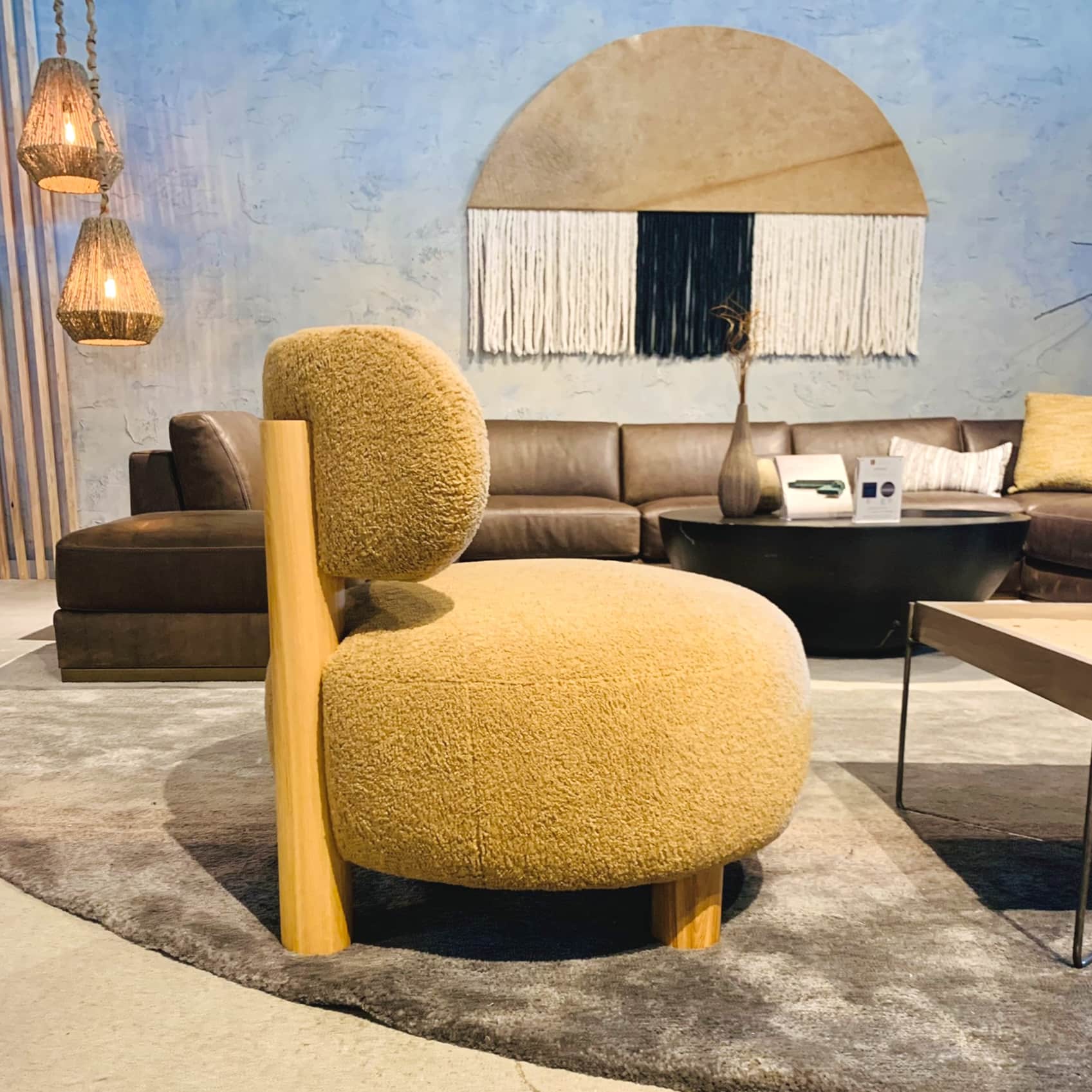 Boucle textiles have been gaining in popularity over the past couple of Markets. This chair has curves in all the right places!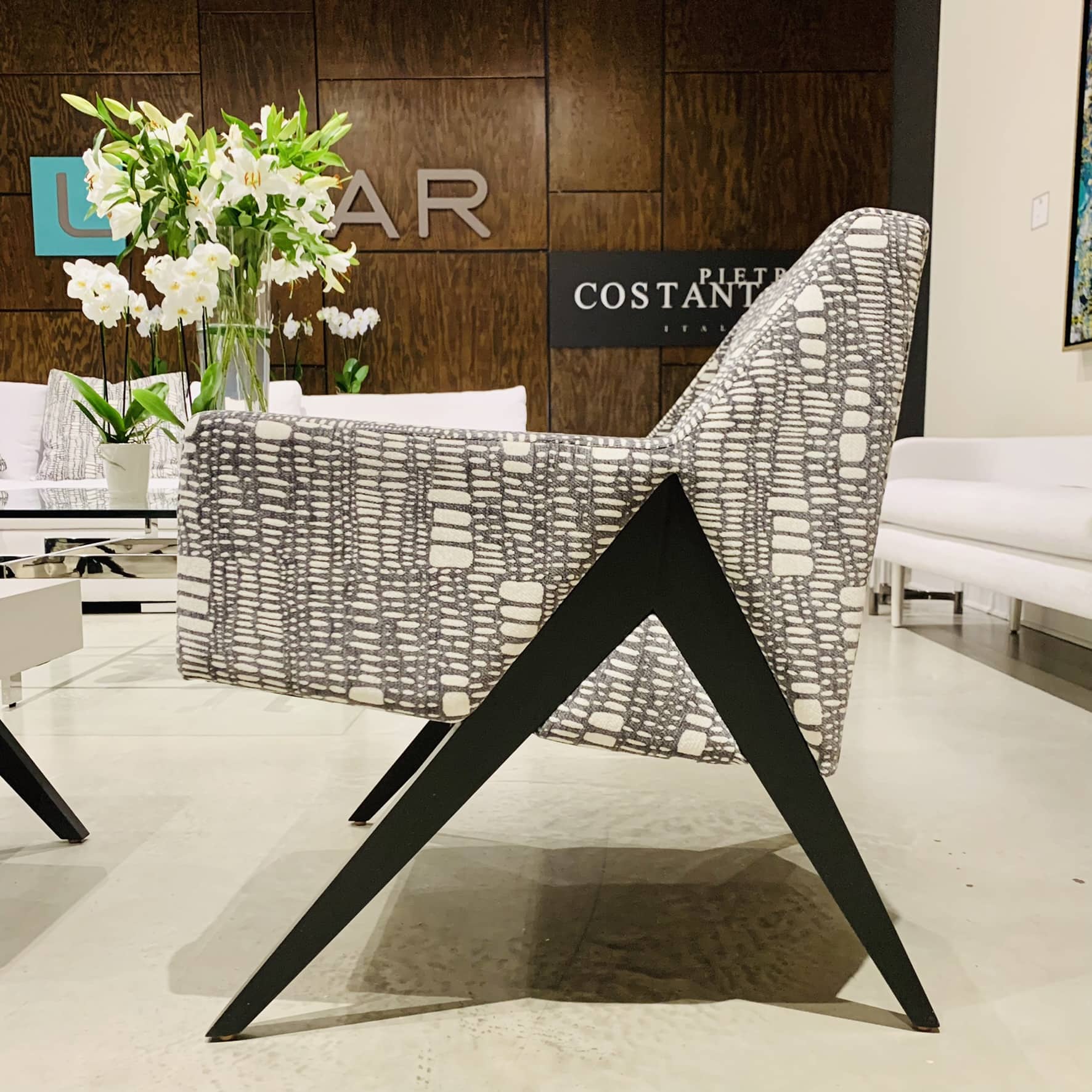 The legs on this one are looking sharp. The chair will look great in any textile: solid, textured or patterned.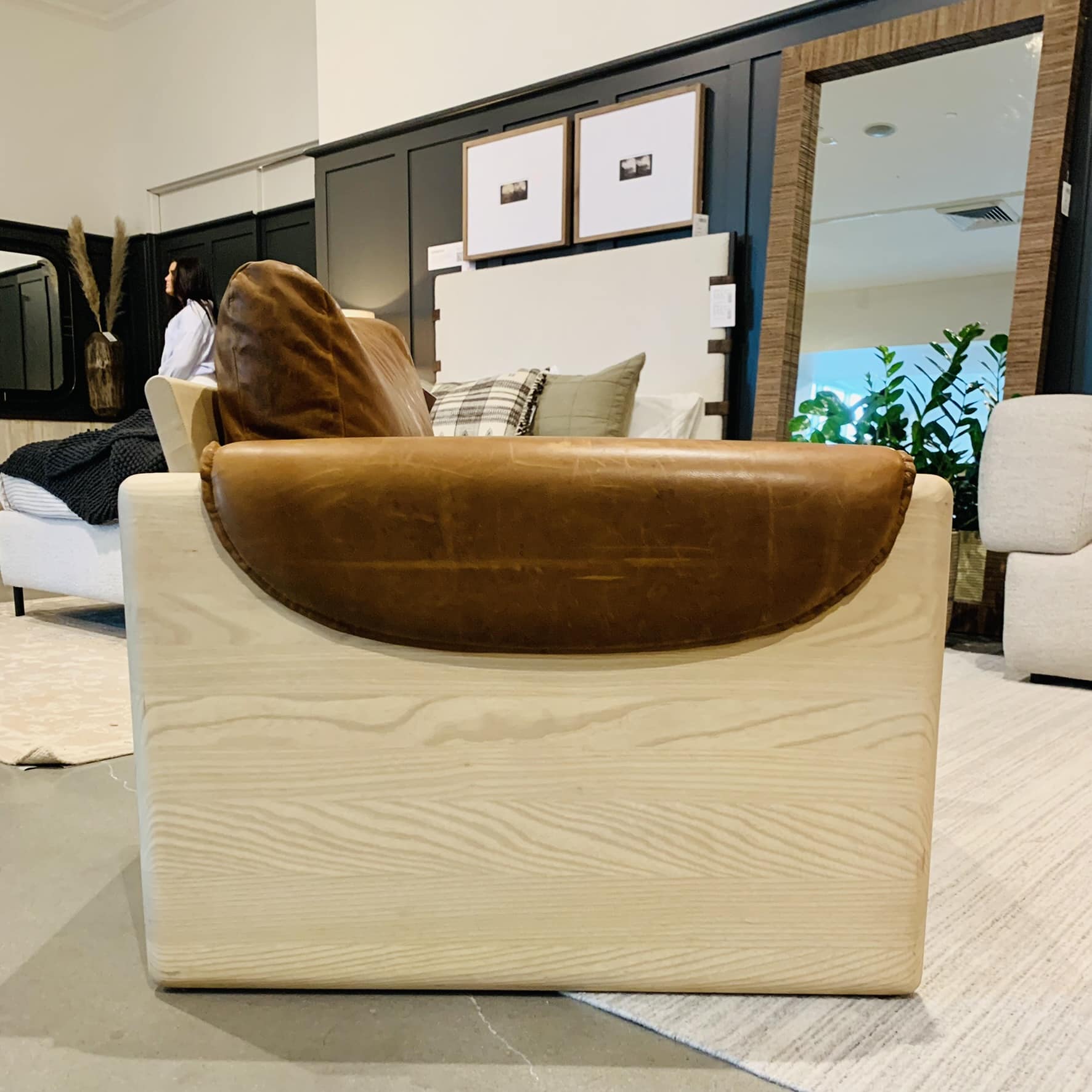 the chair above has a great combination of wood and leather. The leather cover, draped over the chair arm, adds visual softness to the overall linear design.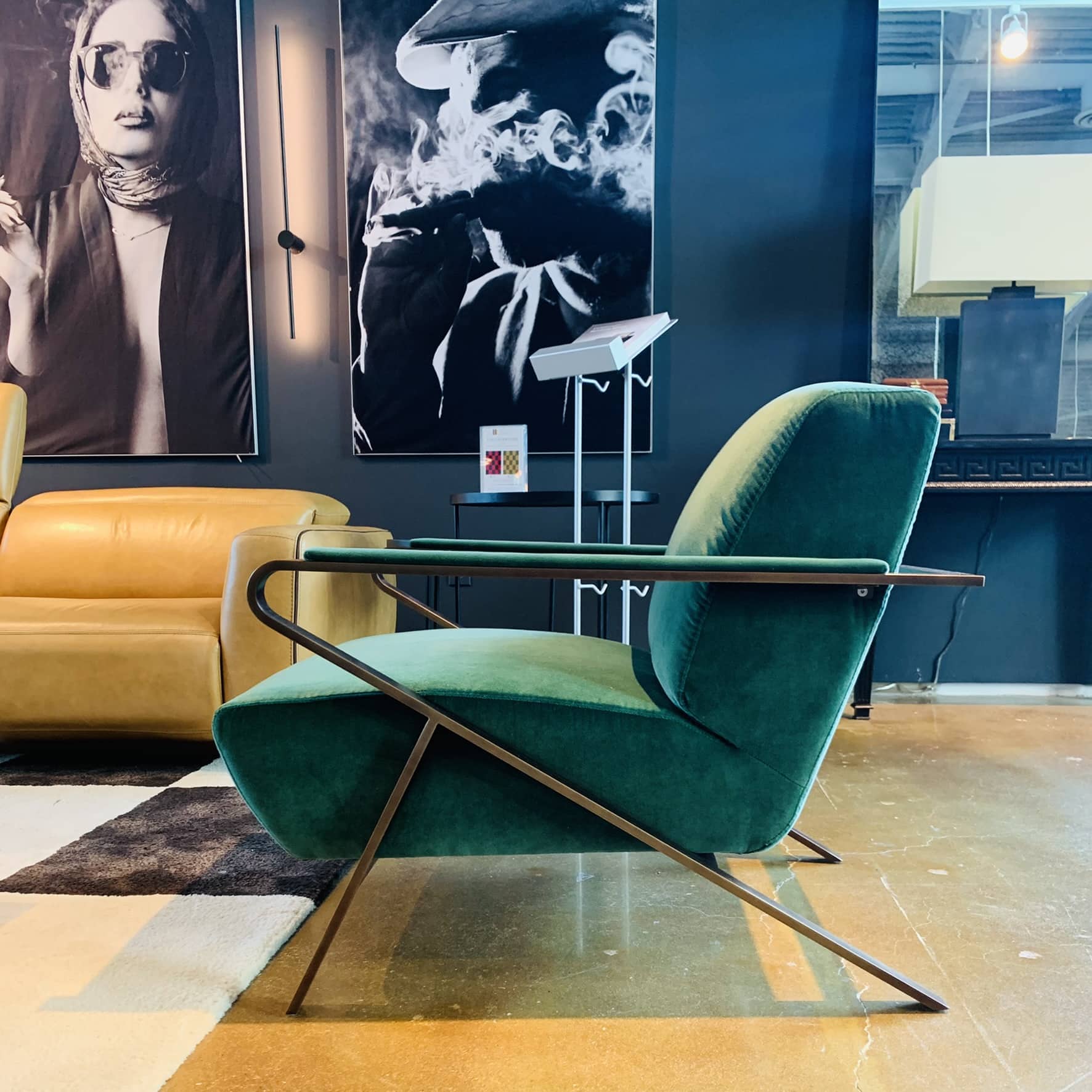 In this chair, the coolness of the metal frame contrasts with the softness of velvet, one of my all-time favorite textile choices. It has a very light visual volume, yet the color of the velvet makes it pop.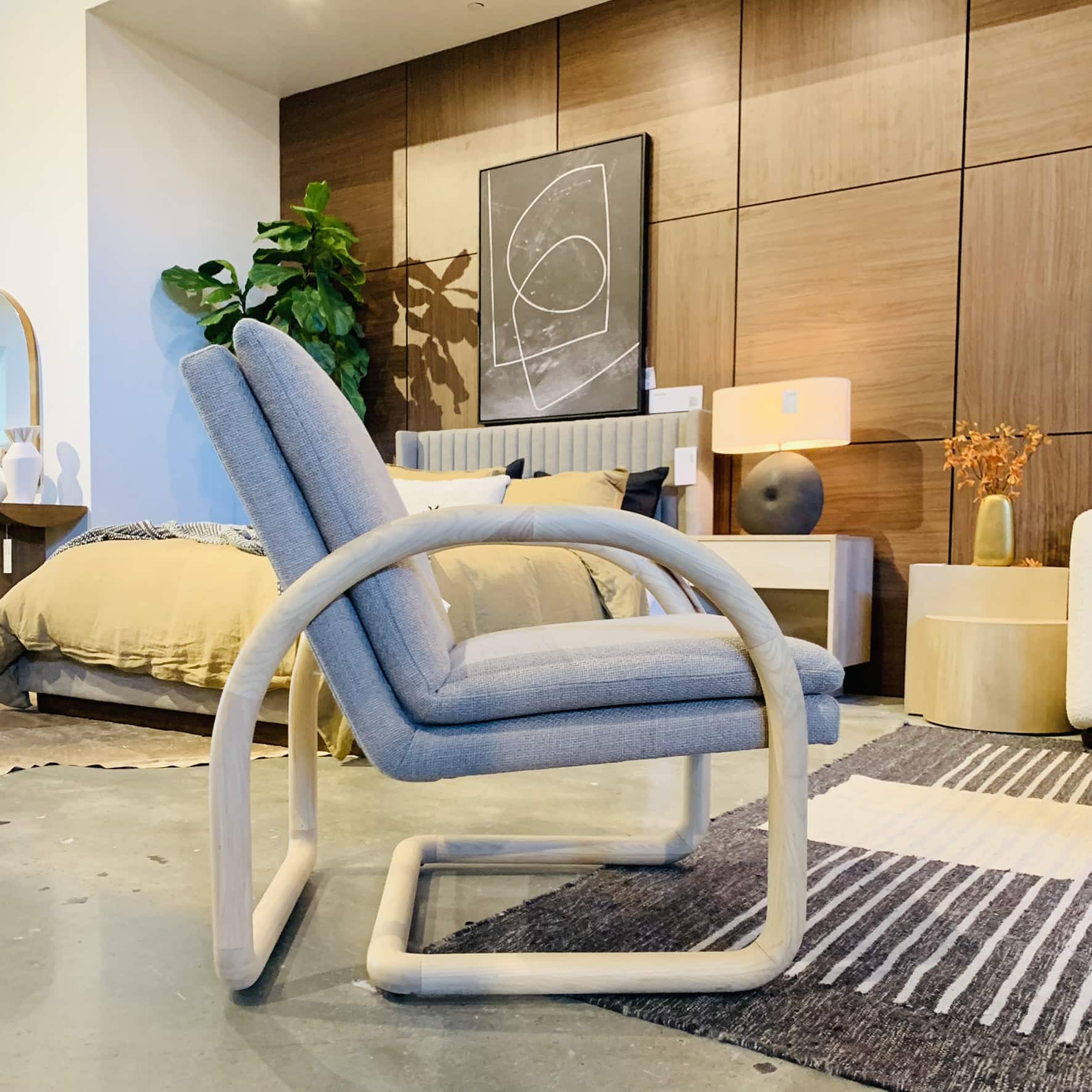 The wood frame curves front to back on this chair. This will fit a modern space so well!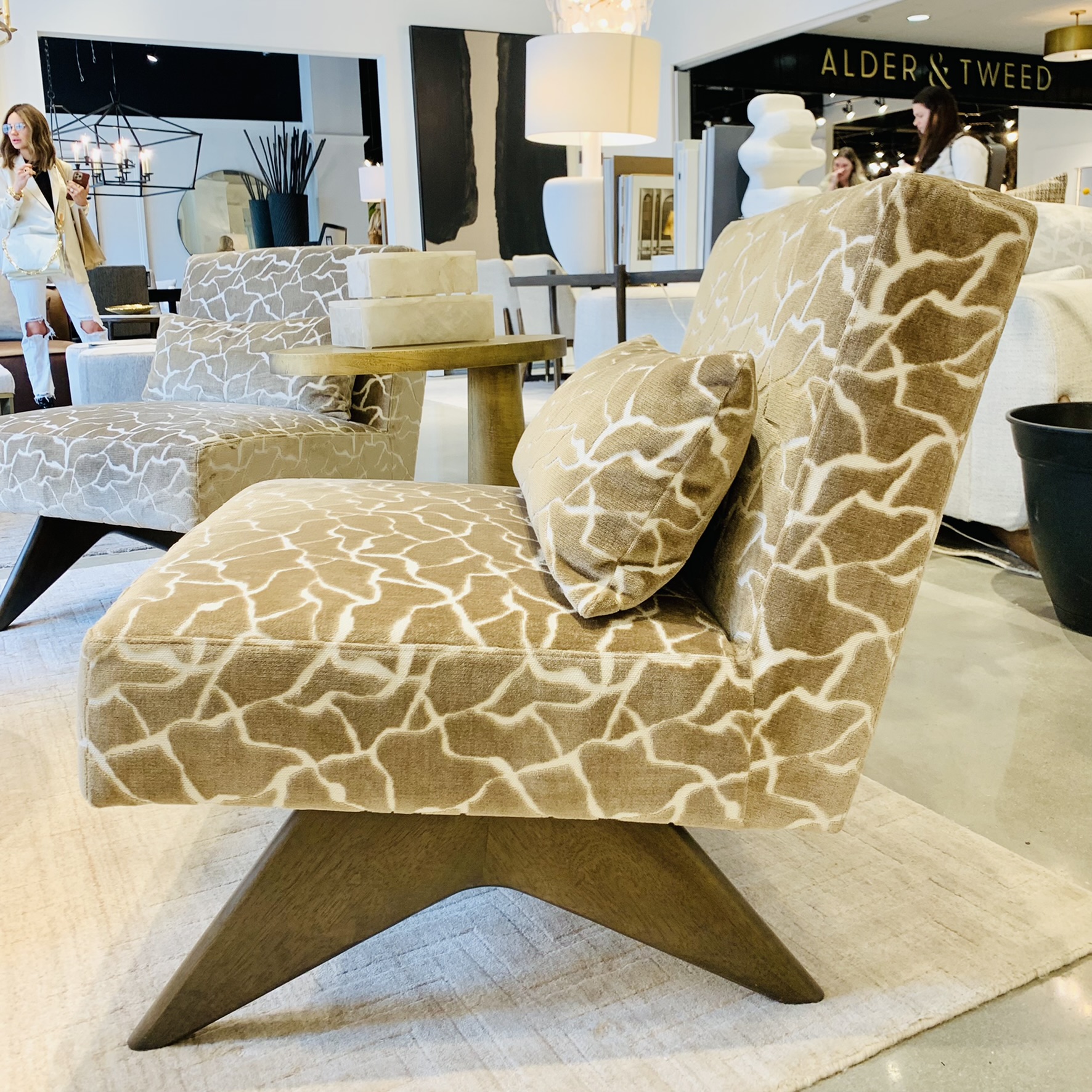 While solid upholstery textiles have been dominating for a while now, a gentle pattern could bring a bit of fun into the overall design. Like this giraffe pattern on the armless chair with a wood base.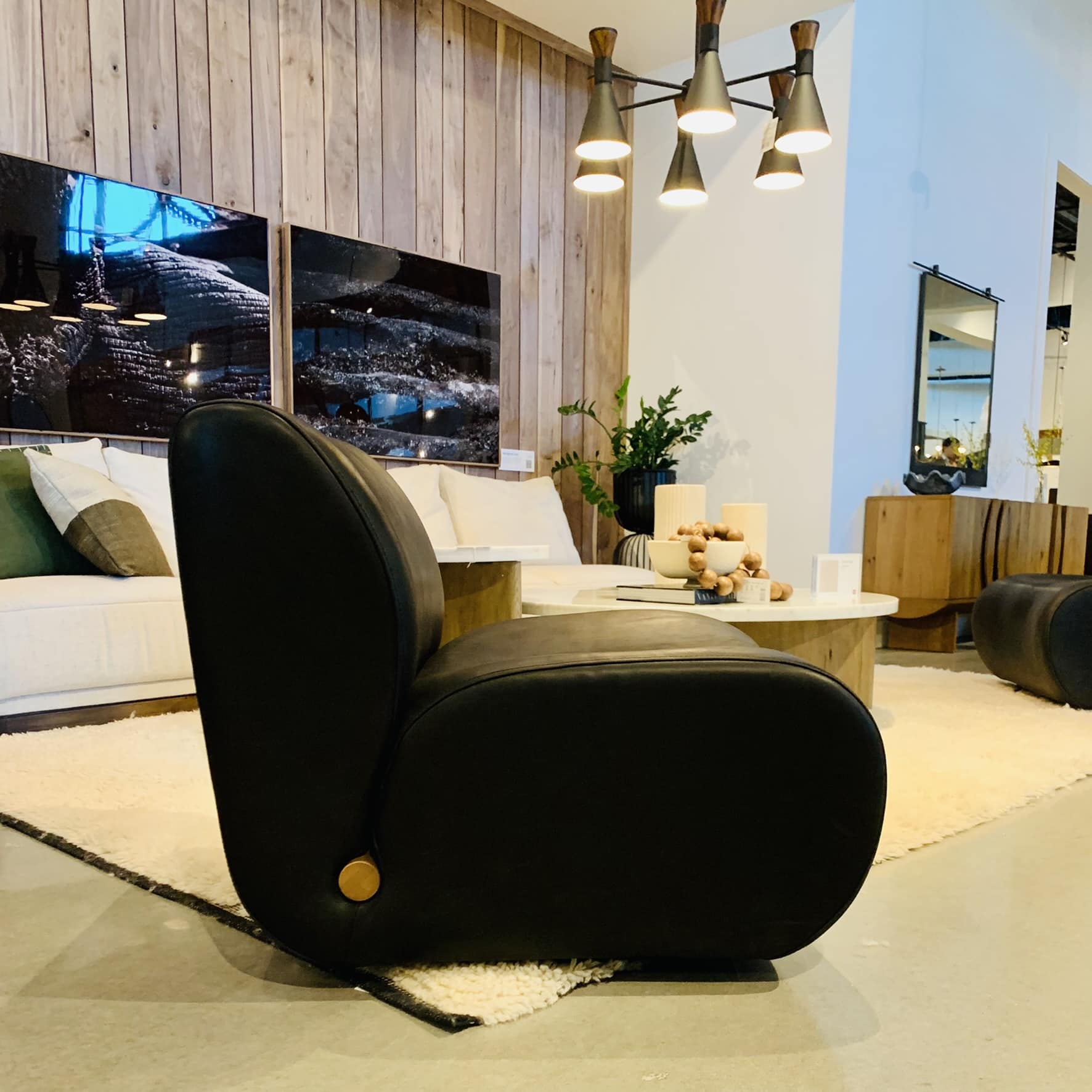 What a statement chair! Black leather, curves, low seating and swivel. Certainly a winner for a moody space!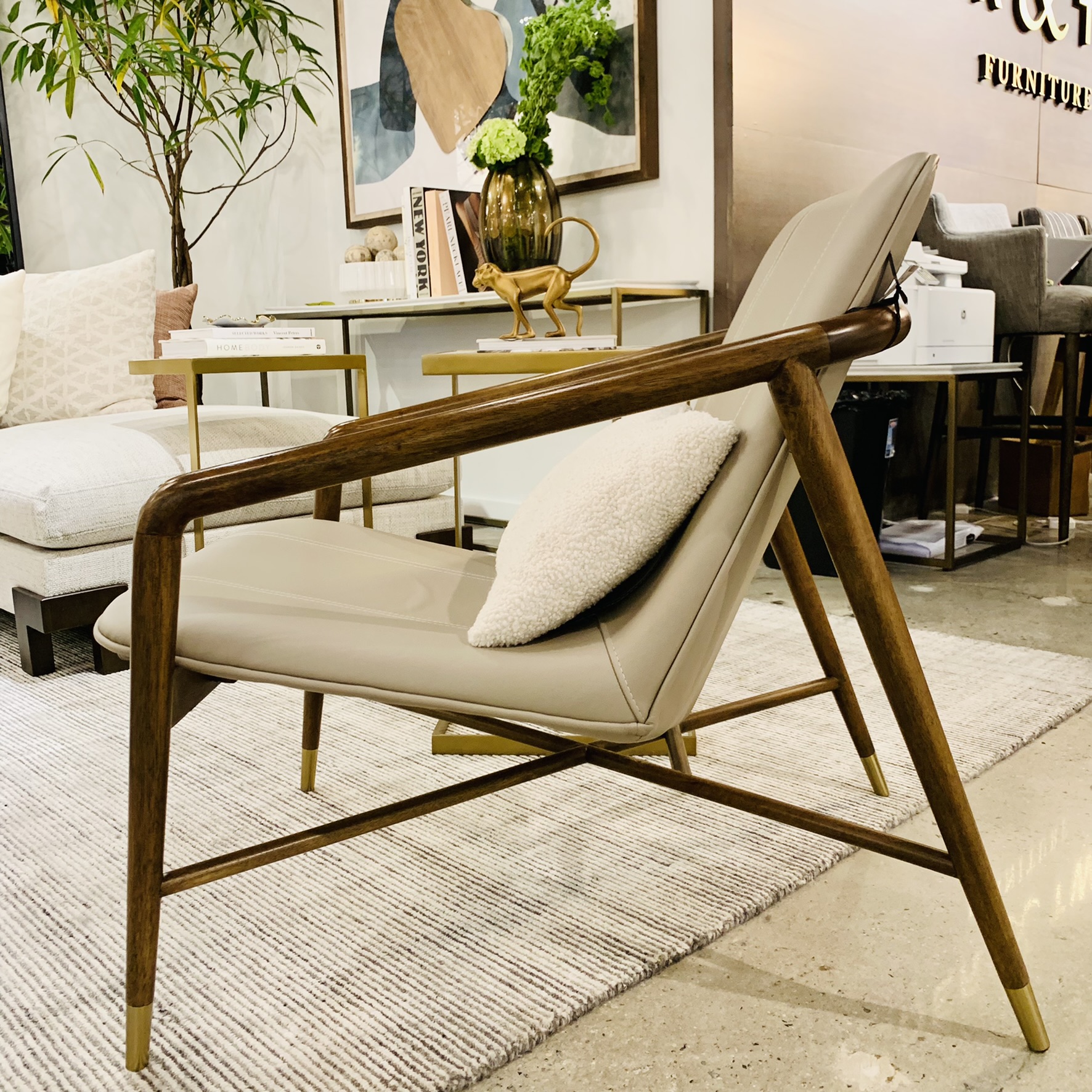 Great mid-century modern chair in light beige leather. It is a very versatile piece.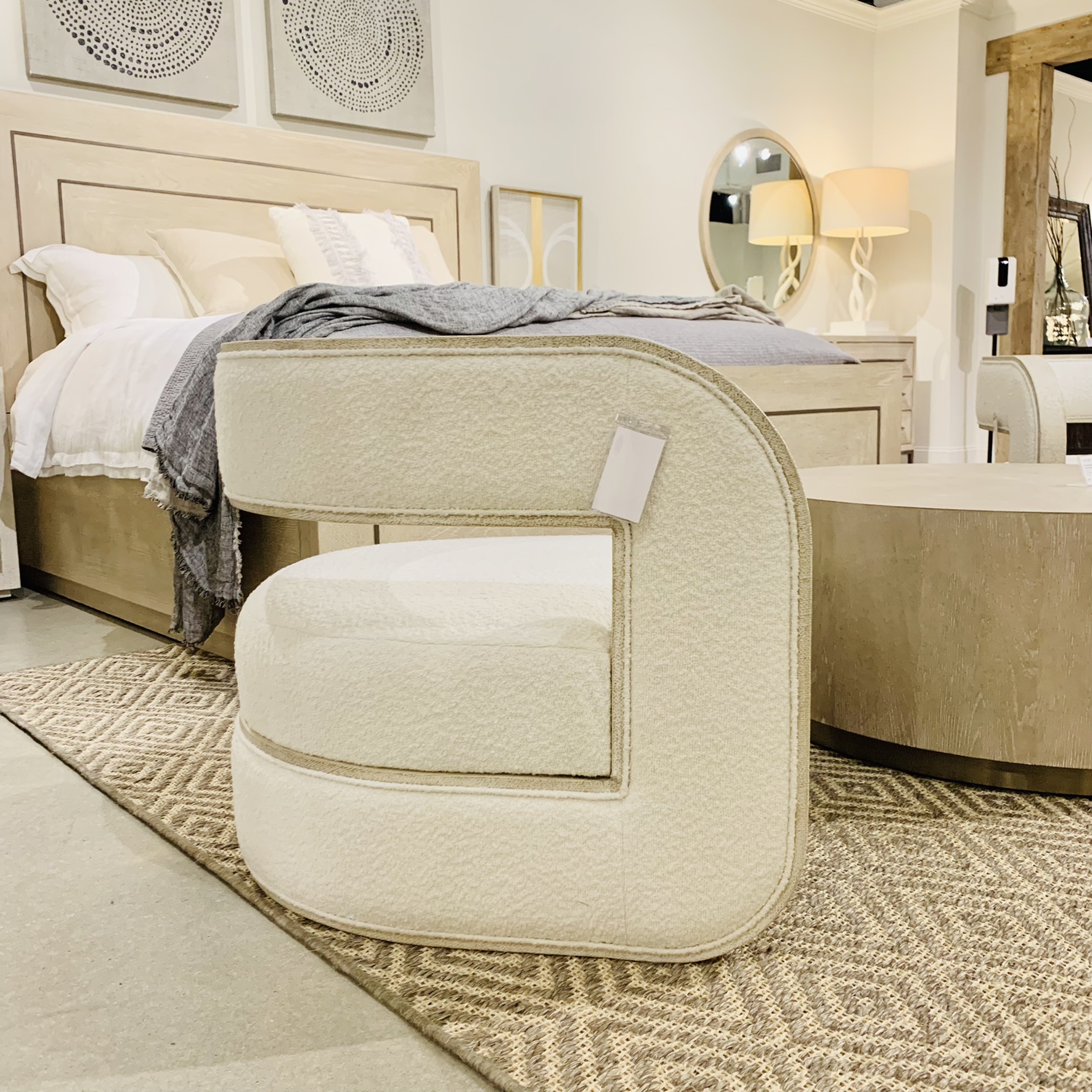 Here is boucle textile again on a rounded chair with an exposed wood edge and an open back. It looks very relaxing and inviting, doesn't it?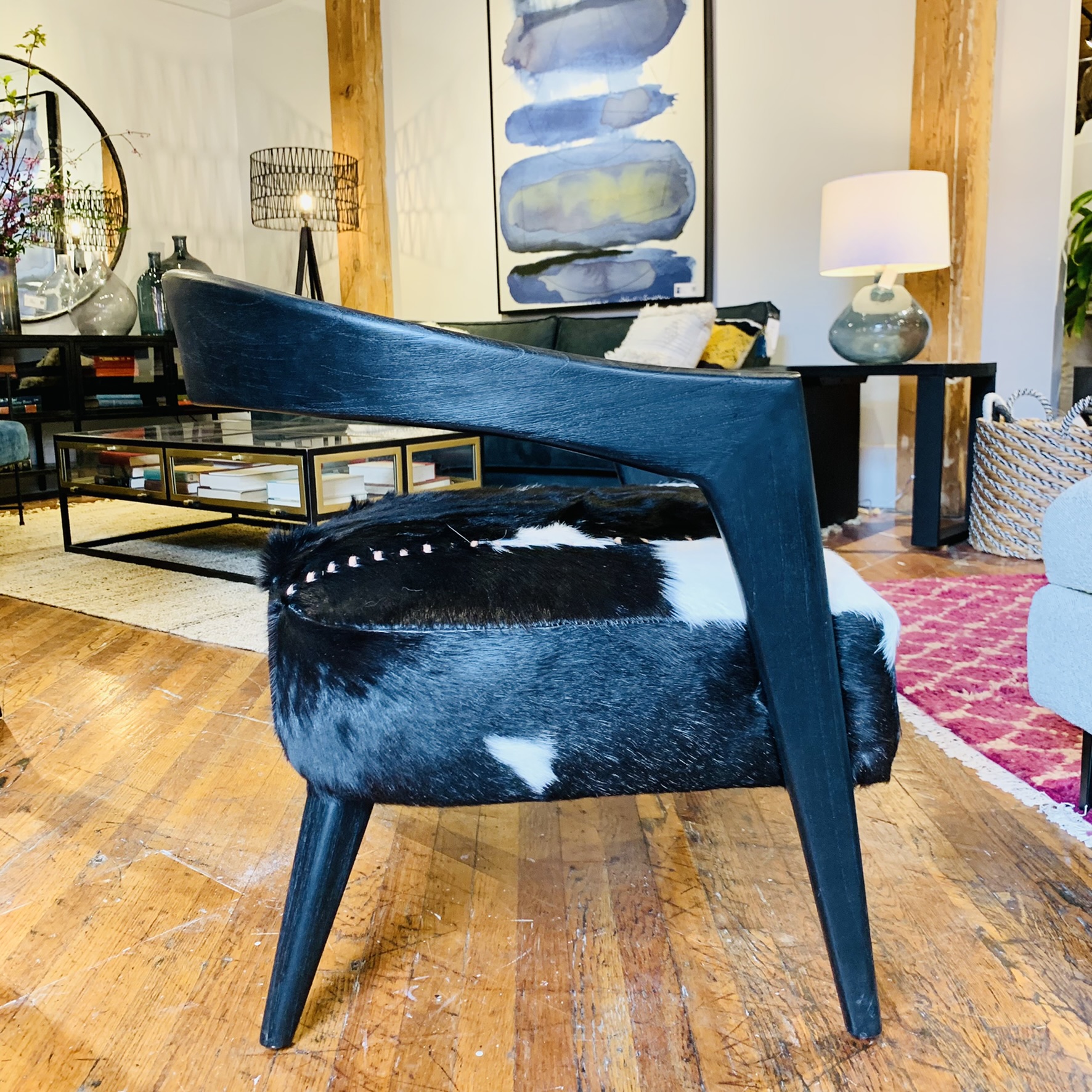 I loved this cute accent chair with a cow hide seat and a black wood frame! It would stand out in any space and serve as a conversation starter.
Those chairs caught my eye, but they are just a fraction of our fresh finds at the Spring High Point Market 2022. I am still a big fan of the wingback chair - here is my post about them.
Accent chairs deserve a spotlight in any space, and there are so many fun options to consider. Let us know if we can help you find one for your home!
Sincerely,
Laura
Accent Chairs at High Point Market