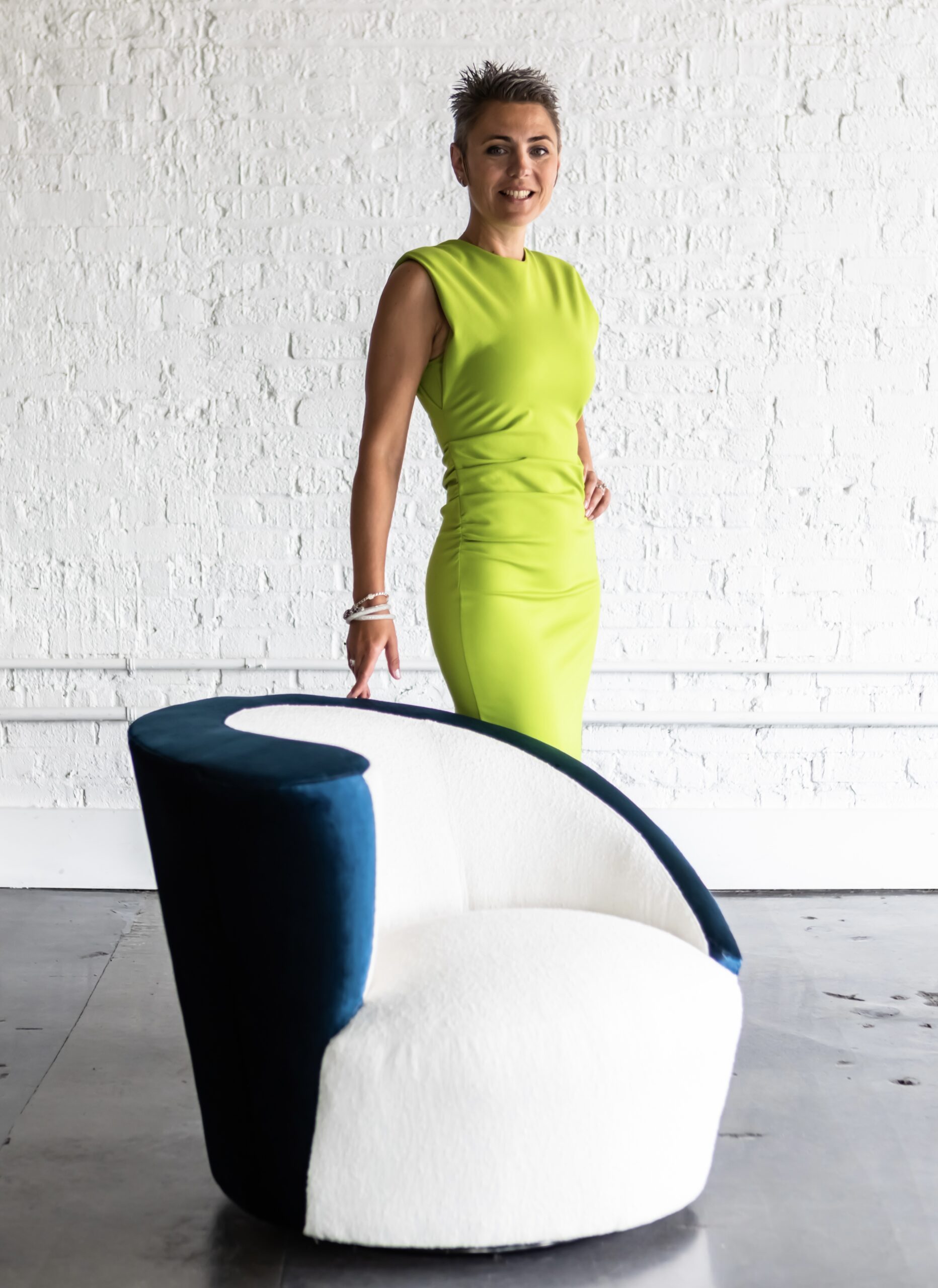 I'm so excited to again be part of Chairity 2023, hosted by The Green Chair Project!
It's a fantastic event where interior designers come together for a wonderful cause.
See more details below.
It brings me joy to contribute to our community by using my interior design skills and making a positive impact in a creative way.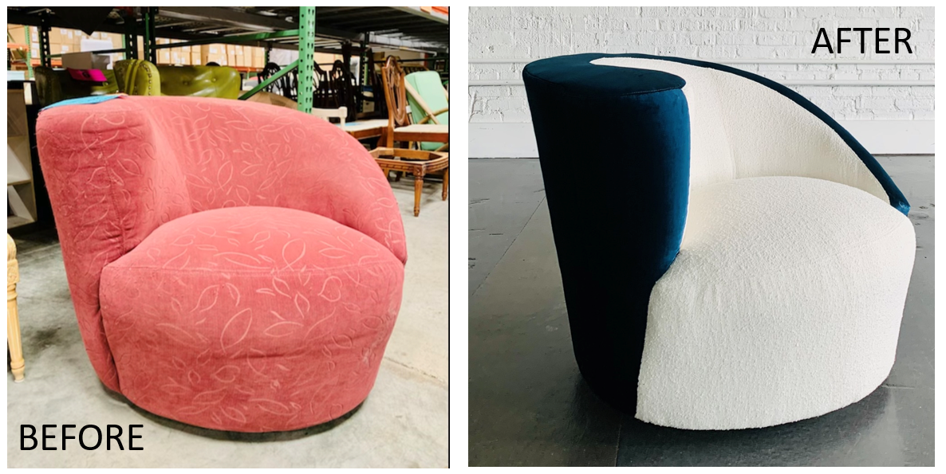 Once again, LK Design will be re-designing a chair this year. So here it is!

Apparently, this chair was property of UNC!
It was serving UNC students and faculty for several decades before it was retired.
I am excited to give it a second life – any UNC fans here?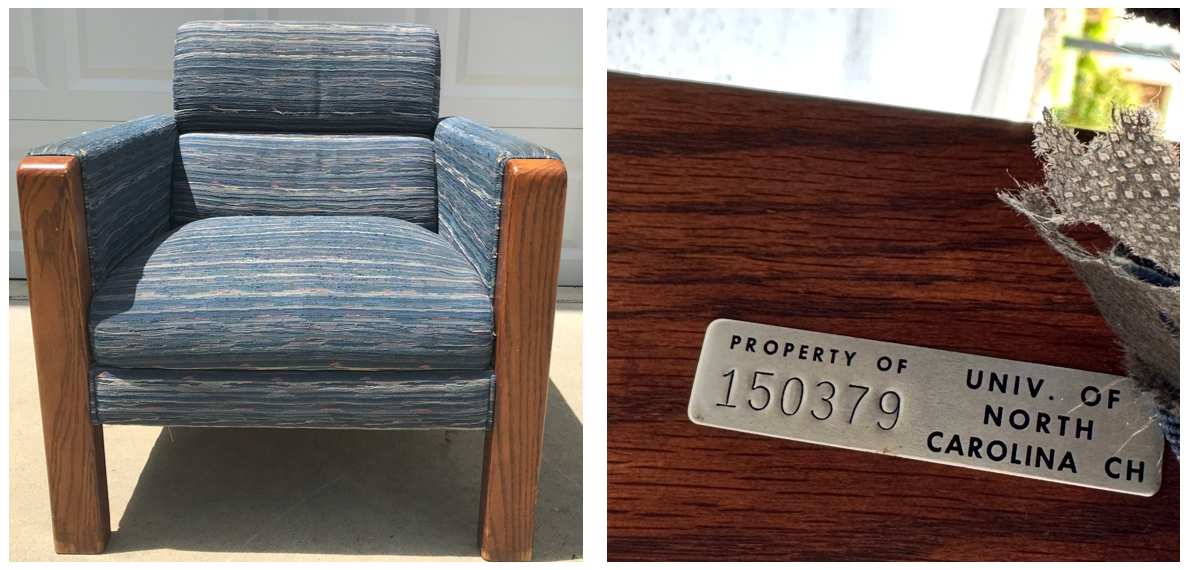 While we are all crazy about curved-back chairs now, there is something grounding about the lines of this one. Our chair from last year had soft lines and curves, but this year it is the opposite!
I am thinking that the textiles should be warm and classic to reflect the history of the chair.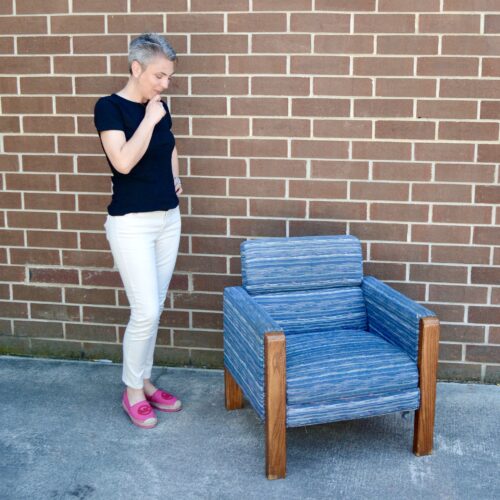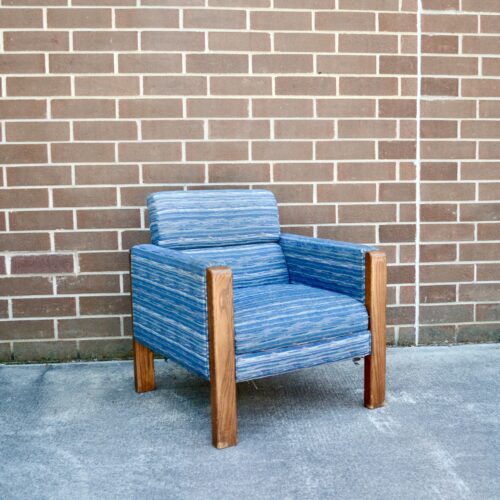 So, I selected two fabrics that can bring my vision of this chair to life: a soft warm-brown corduroy and a beige/brown plaid with a thin UNC-blue stripe.
Kravet Fabrics is partially sponsoring the textiles for this event.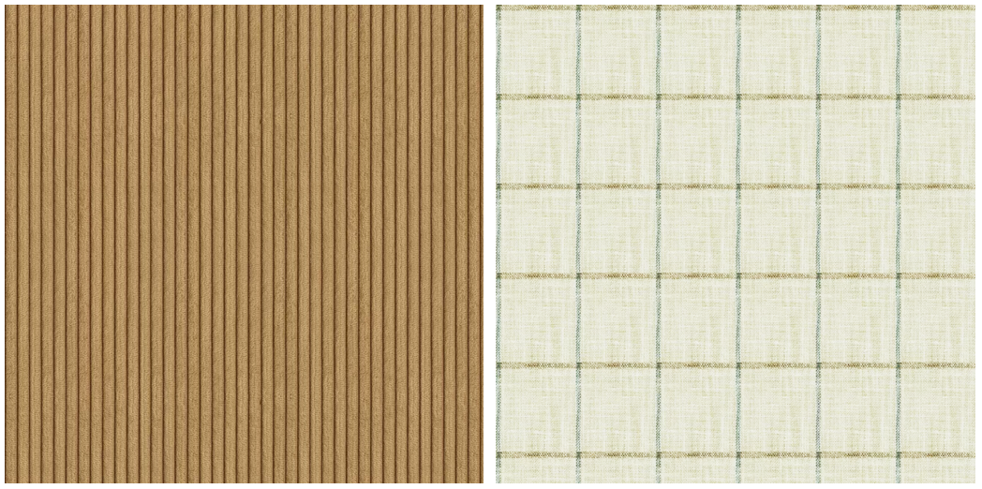 Here is the initial design sketch – we'll see how it turns out!
Stay tuned!
And if you know any UNC Alumni, let them know that this chair will soon be up for grabs!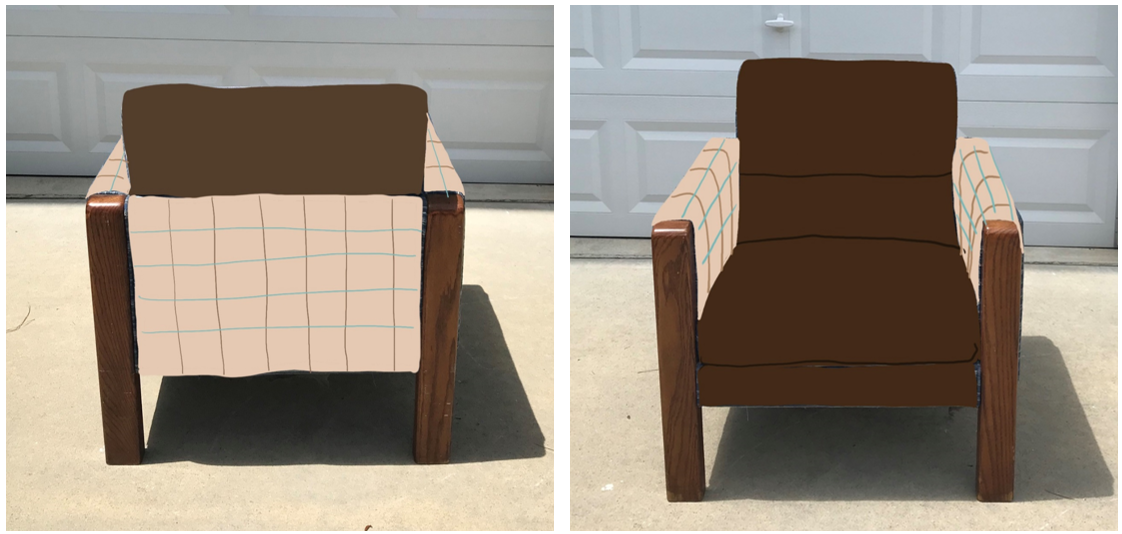 The Green Chair Project is an amazing nonprofit organization that repurposes donated furniture to help those facing homelessness, crisis, or disaster. Since 2010, they've assisted over 12,000 individuals in starting anew. By partnering with other nonprofits, they provide essential furnishings and services to families and individuals in need.
Chairity 2023 is a multi-day event that showcases the talents of our community's best interior designers, home furnishing manufacturers, and industry professionals.
They'll be presenting not just unique chair makeovers but also fully curated living spaces.
During the event, you can purchase the featured furniture to support The Green Chair's mission to provide children with beds of their own and furnishings for families.
To find out more about the Chairity event happening on September 20-23, 2023, click the image below.
The Green Chair Project 2023