High Point Market. I feel so lucky we are not far from High Point where largest home furnishings show happens twice a year. This Spring the weather was not welcoming, it was pouring all three days I attended the Market but, as always, it was well worth going. I will share with you my observations I and maybe we can incorporate them or similar fun designs in your home. So, sit back and enjoy!
Finishes.
Today one can pick a finish for lighting, knobs, frames to her/his personal liking. I saw black, brass, nickel, painted white, bare wood, chrome. So many options in all variety of styles to work in many settings. So "Yay!" to the freedom of the choice – there is no right answer, if you ask me!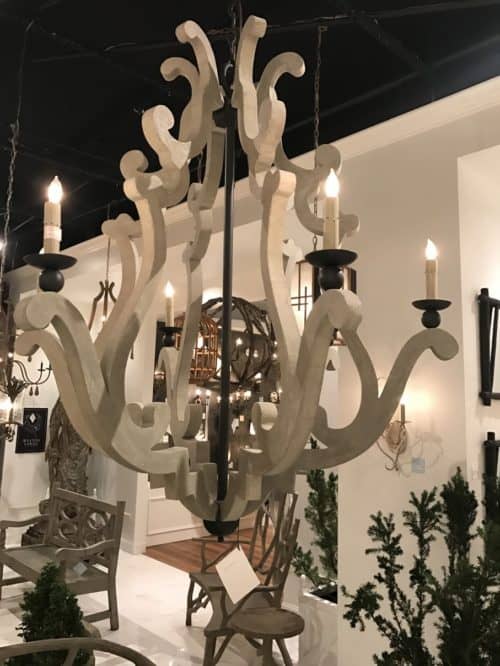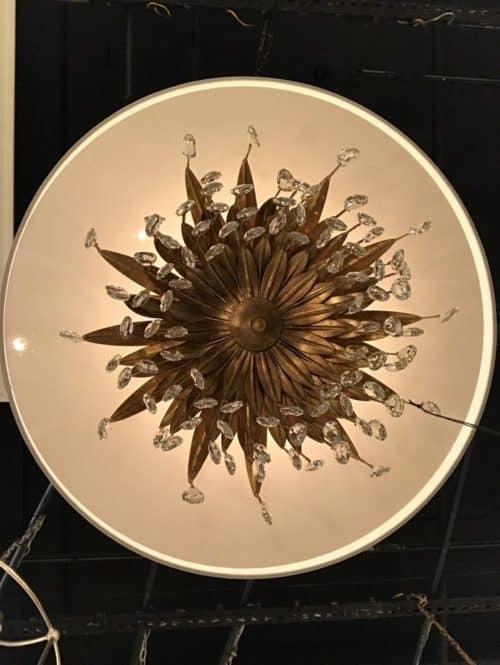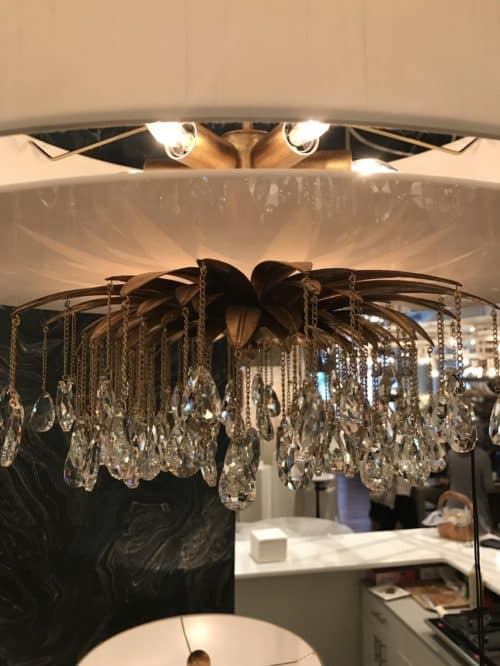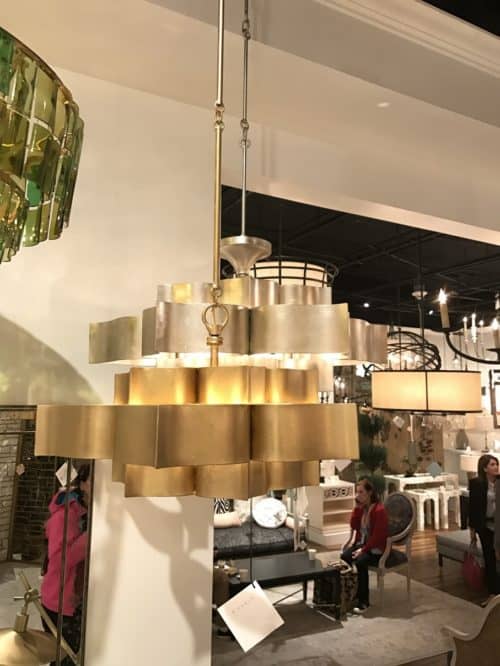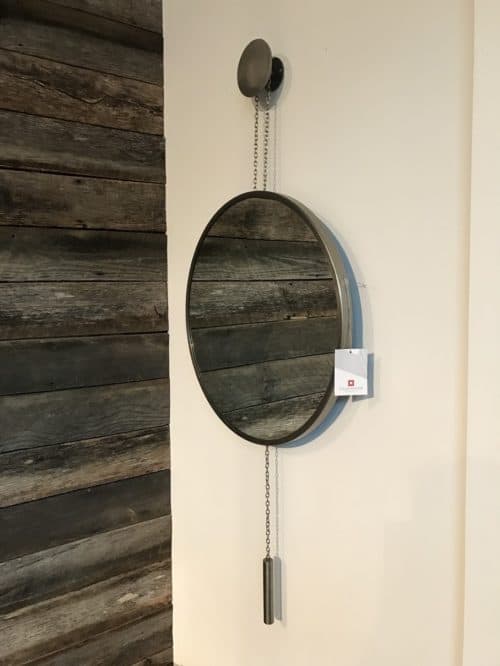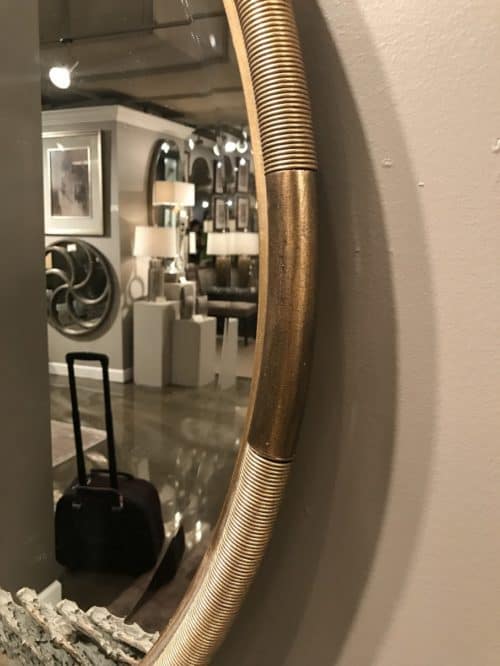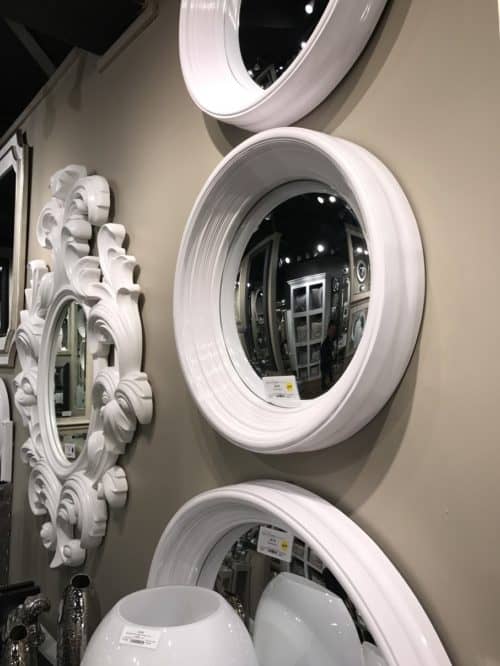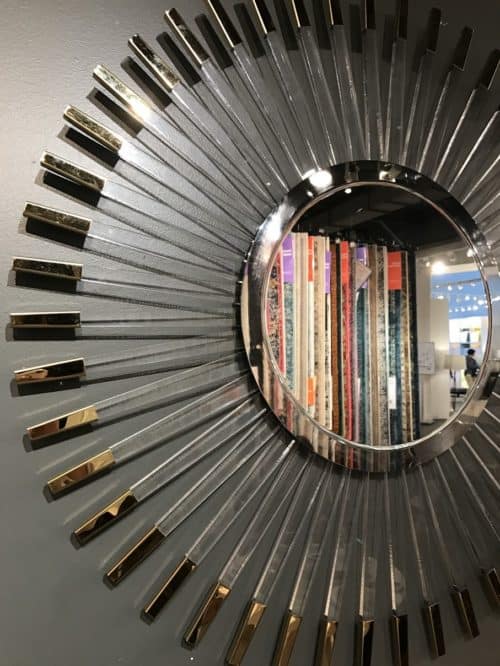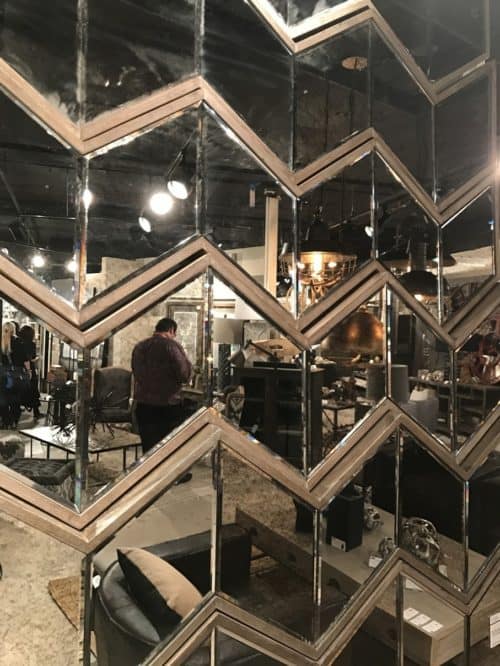 Wall décor.
I certainly appreciate the variety and creativity for wall décor ideas. Proven art and mirrors, as well as whimsical and unique wall art to create conversation spots here and there. Wall sculptures add a lot of dimension and texture to the wall space.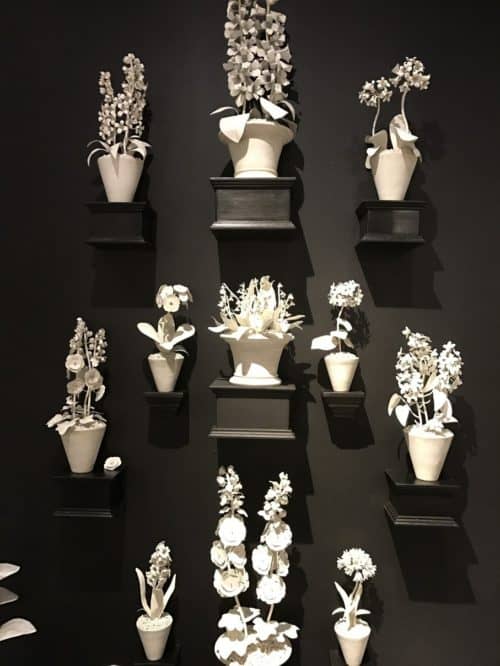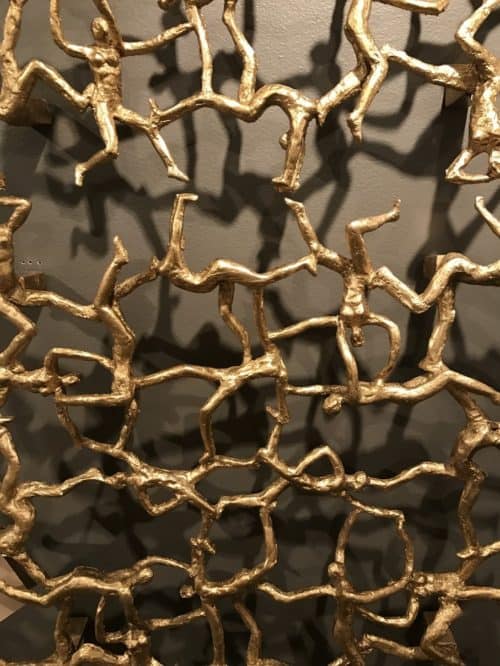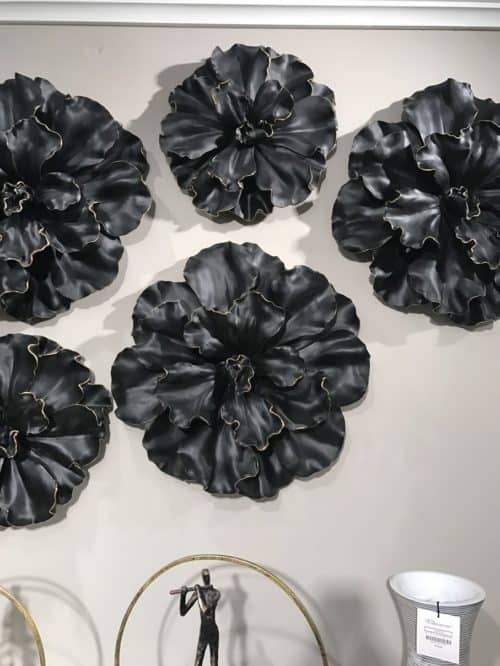 Shapes – hexagon & octagon.
The hexagon and the octagon kept popping up in every other showroom. Tables, mirrors, fabrics. I love these shapes – circle meets square!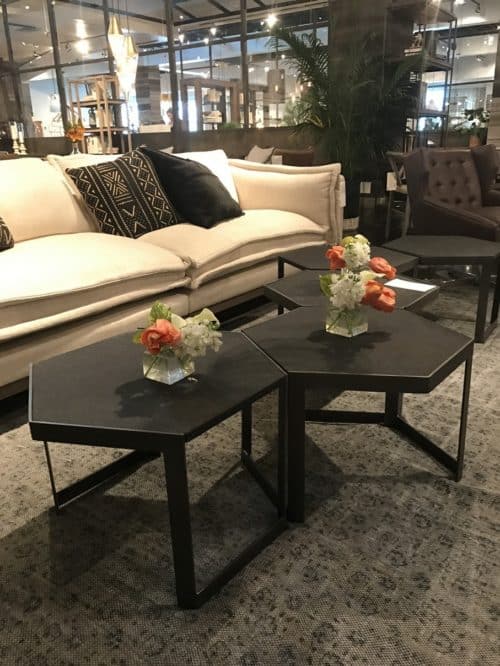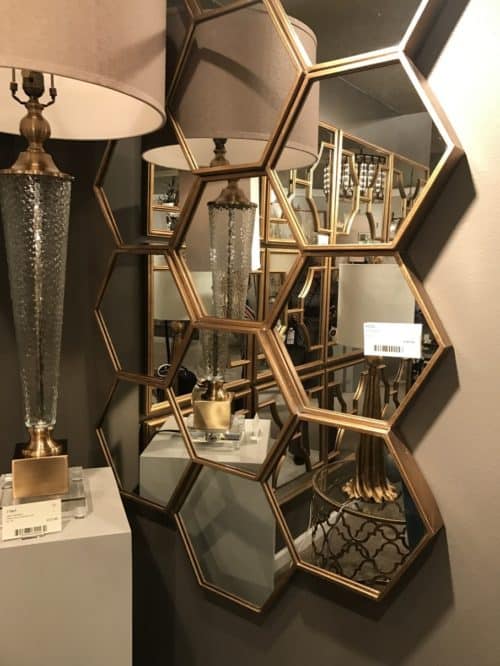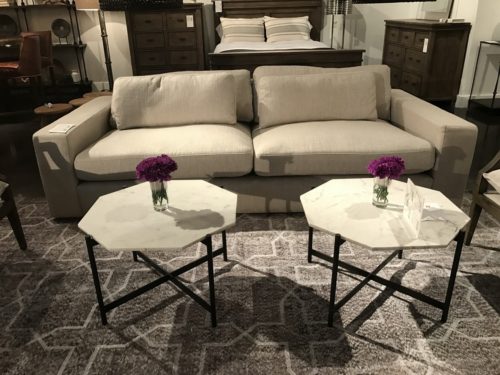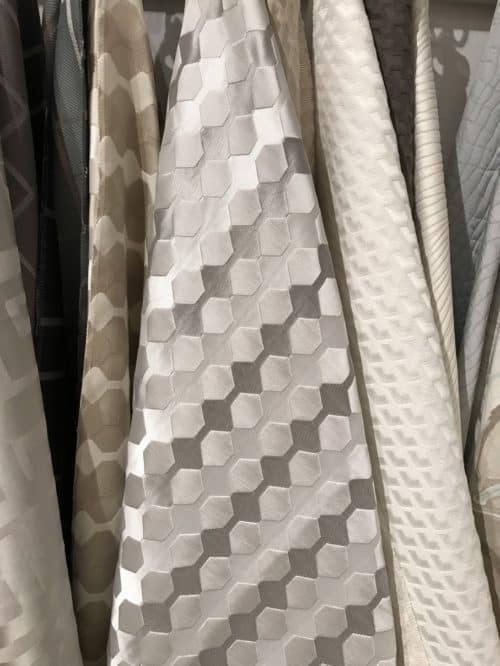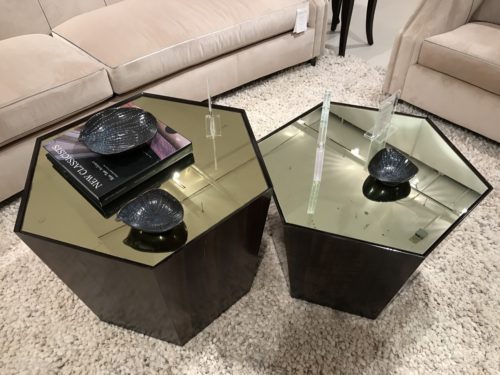 Upholstery – Backs for floating pieces.
More and more we see upholstery lines carry pieces that have more interest on the back of the pieces. These are perfect for rooms where you have furniture floating in the middle and details adorn back which would be otherwise big flat surface. It is adding visual interest to the pieces made in solid fabrics, don't you agree?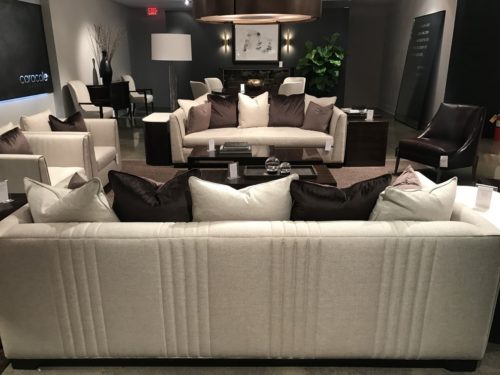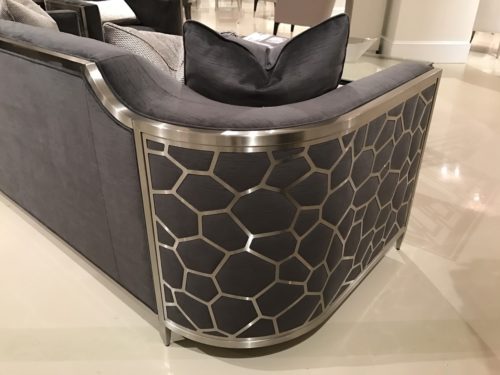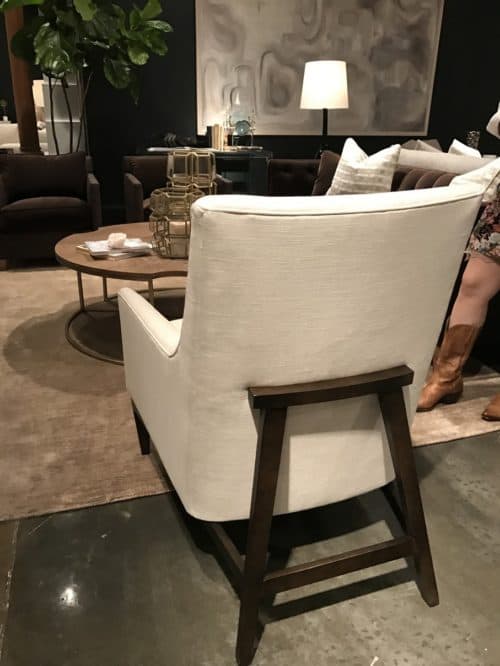 Upholstery – modern, slim arms.
Modern style is gaining more popularity and most upholstery companies will now carry couple of collections with cleaner lines. Slim arms on sofas and chairs allow for more seat room and have a less bulky look.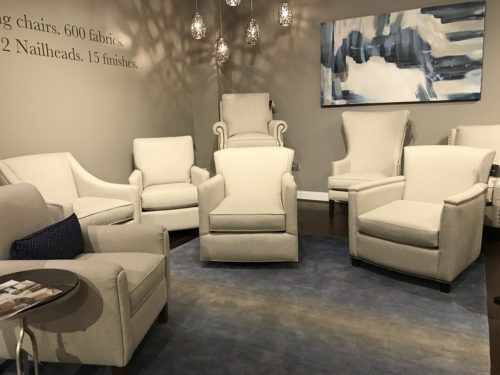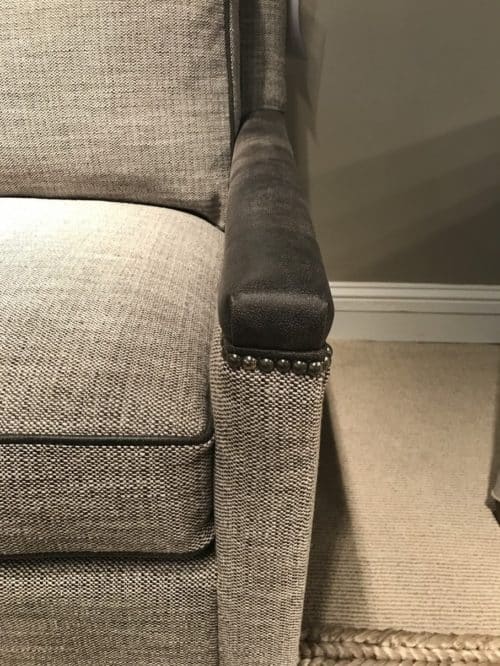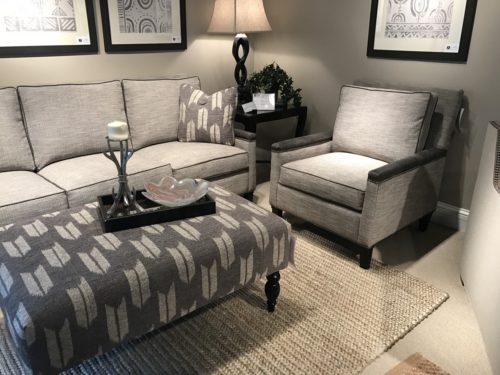 Upholstery – it is all about the fabric and option choices.
I found this great example of how the same sofa frame can be dressed in two different ways to cater to two different design styles – contemporary and traditional. Doesn't this sofa with nails and leather look more traditional to you but yet feels that it is modern traditional?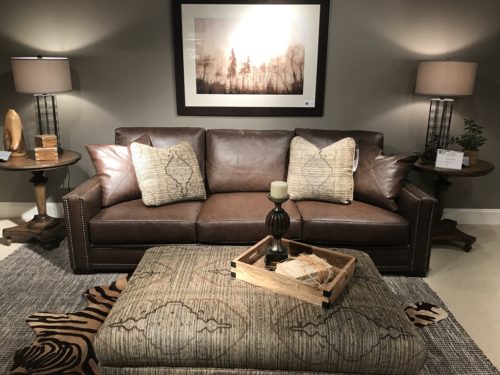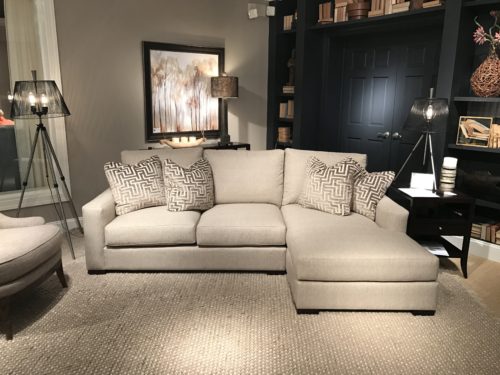 Upholstery – Wingback Chair.
I have a confession to make. I fell in love with the wing back chair during this market… Well, that will be the next blog post in a few days – stayed tuned!…. (here, it is here)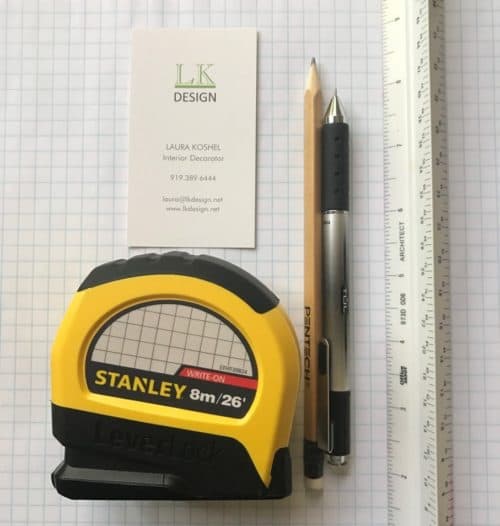 So what can we work on together today? We'll call you back to discuss your project – just fill out the form and you will hear from us soon!
If you would like to keep reading – here are few words on Spring 2018 High Point Market.
[CognitoForms id="1″]
Save
Save
Save
Save
Save
From Spring 2017 High Point Market