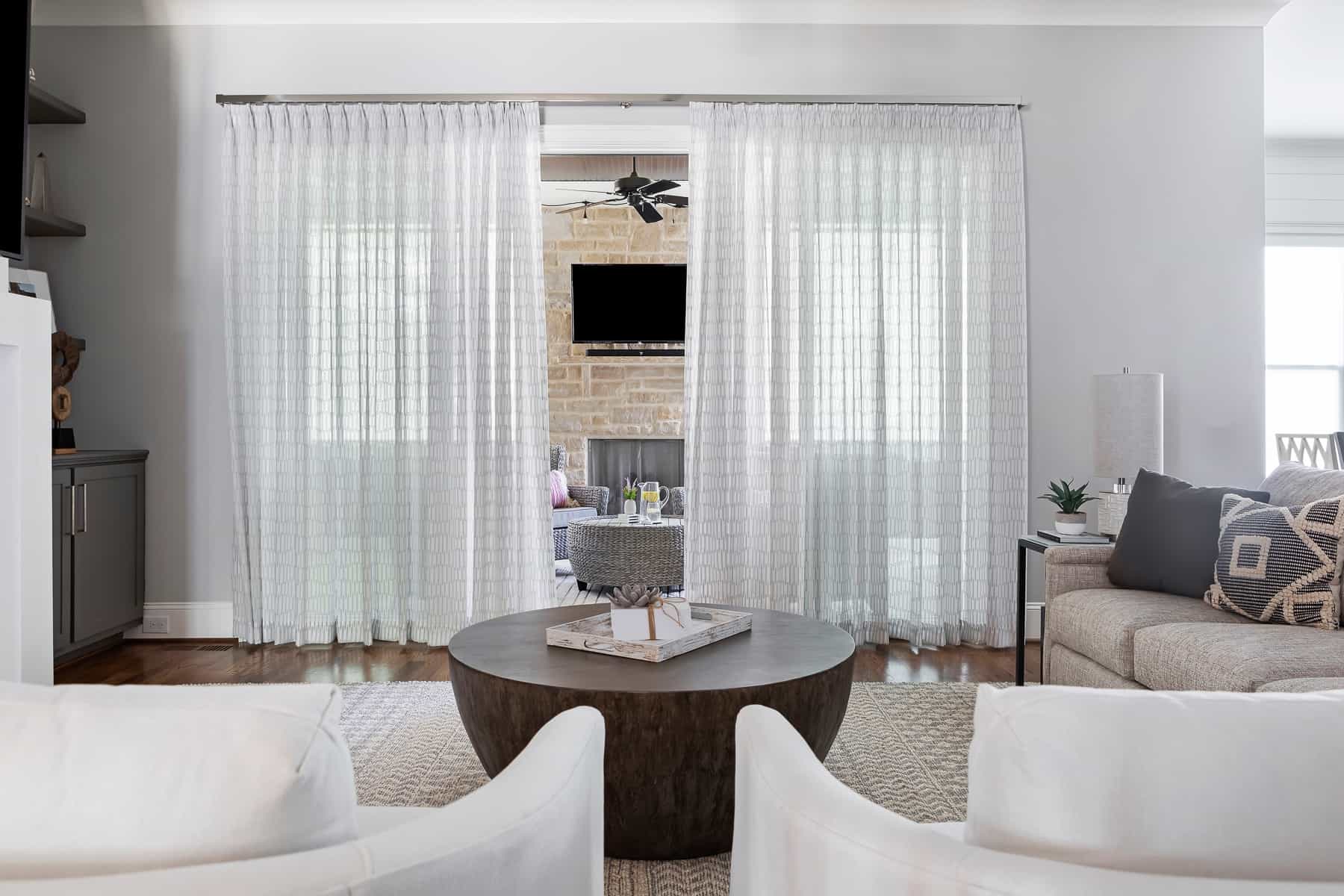 We enjoy designing custom window treatments for our clients. With such a vast array of fabrics available, there are limitless options for infusing colors and patterns into your space.
With careful attention to proportion, our window treatments fit snugly into any room and add color, texture and softness that enhances the overall ambiance.

We invite you to view some examples of our custom window treatments below.
Photos: Catherine Nguyen Photography, Bob Fortner Photography, Kyle Santee Media
"It was finally time to put up the window treatments in our new house. I did some research and selected Laura Koshel of LK Design.

We set up an initial meeting to look at the windows, discuss the type of window treatments she had in mind, fabric type, and price. We signed a contract and then she set out to look for the fabrics on her own. We had a second meeting to choose fabric. All fabrics were perfect choices, but Laura helped us pick the perfect one for each window. We made a decision, and they were installed a month later.

We couldn't be happier with her service. She was with us every step of the way including installation. We had a glitch with measuring on one window blind and one valance. At our request, Laura came back to lower all valances and she was very happy to oblige. All of our concerns were resolved, and we are very happy with the result.

I would recommend Laura to anyone who needs quality custom window treatments."

- L.P., Cary, North Carolina