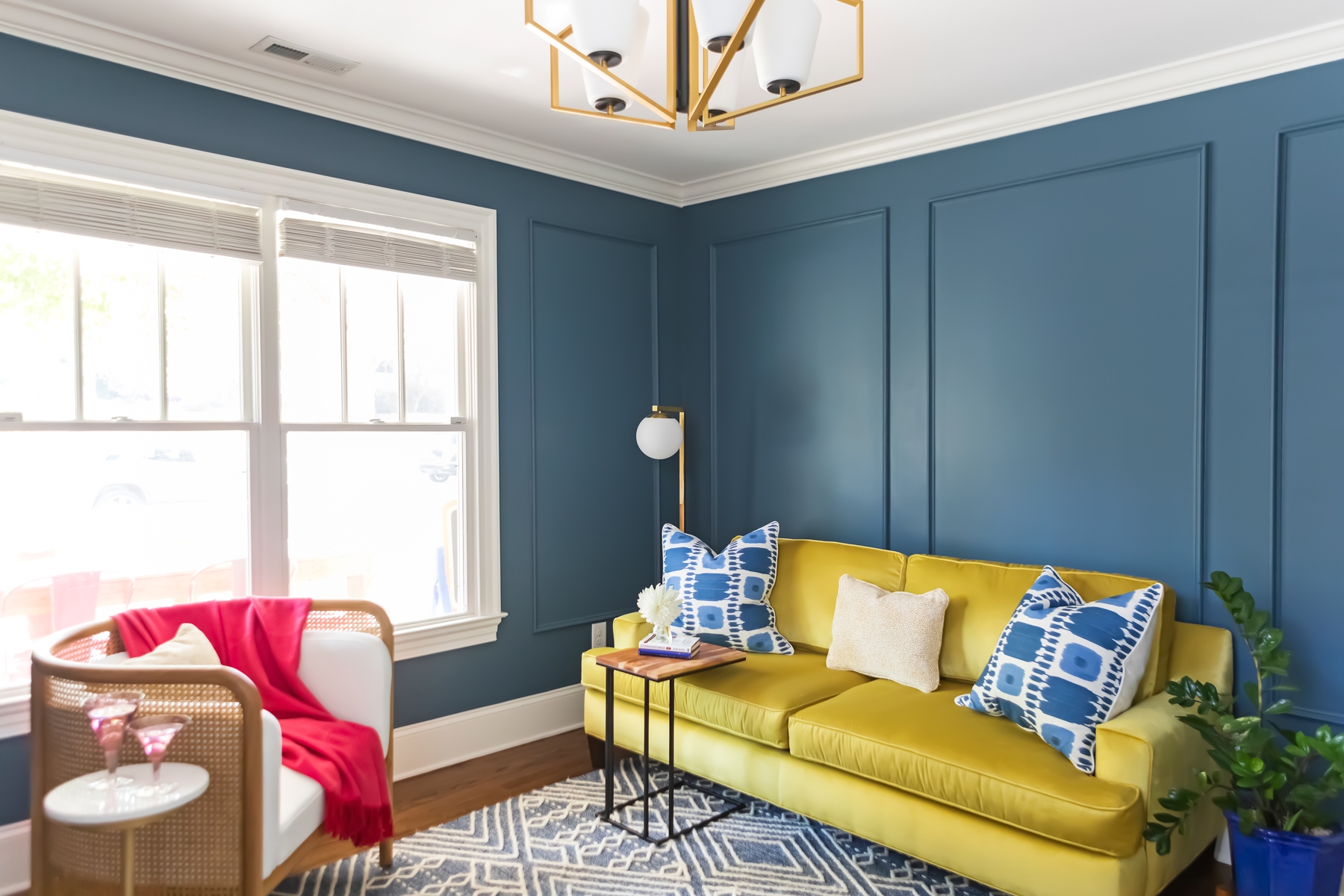 Here at LK Design, we maintain a large fabric sample library.
We recently received a fresh set of new upholstery textiles, and they inspired us to share some tips on how to choose the perfect fabric for your sofas, chairs, sectionals, loveseats, and anything else that can be covered in a textile.
We hope that our insights will be helpful to you. If you need any assistance in putting together a fantastic design that includes upholstery pieces, we are always available to chat with you.
Laura

Choosing the best fabric for sofa upholstery?

Whether you're reupholstering your sofa or selecting a new piece of furniture, choosing the right upholstery fabric can be a daunting task. But with a few key considerations, you can select a fabric that suits your design style, color preferences, durability, and performance requirements. Here are some tips to help you to make a good choice.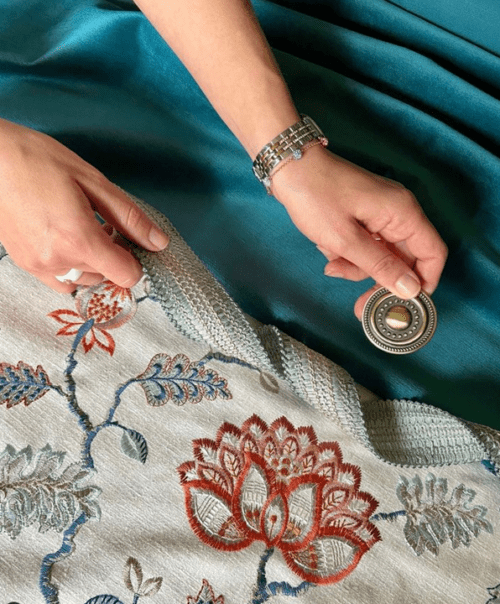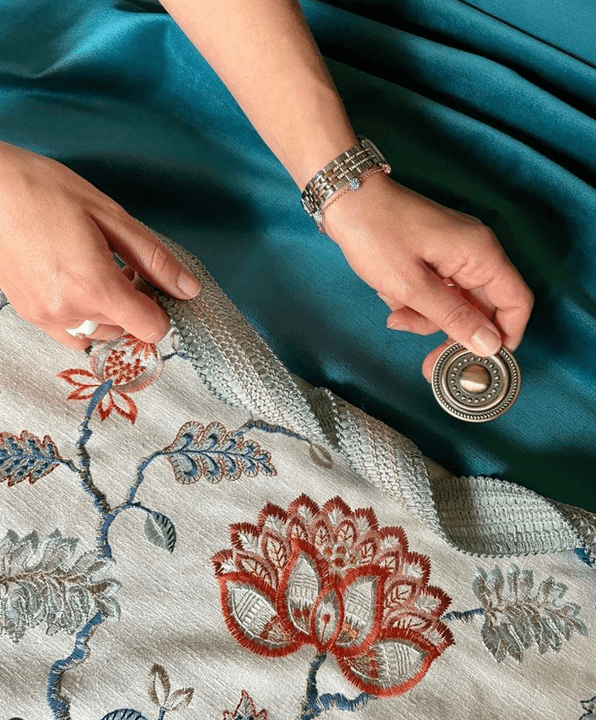 Consider the overall style of the space.
It's highly probable that you already have a preferred design style in mind. If you're leaning towards a traditional style, then you could mix solids and patterns of different scale and intensity. On the other hand, a modern aesthetic is likely to include a combination of neutrals with occasional textured highlights. Combining various fabrics can be exciting; layering solids with unexpected patterns can give your space a charmingly eclectic and unique vibe.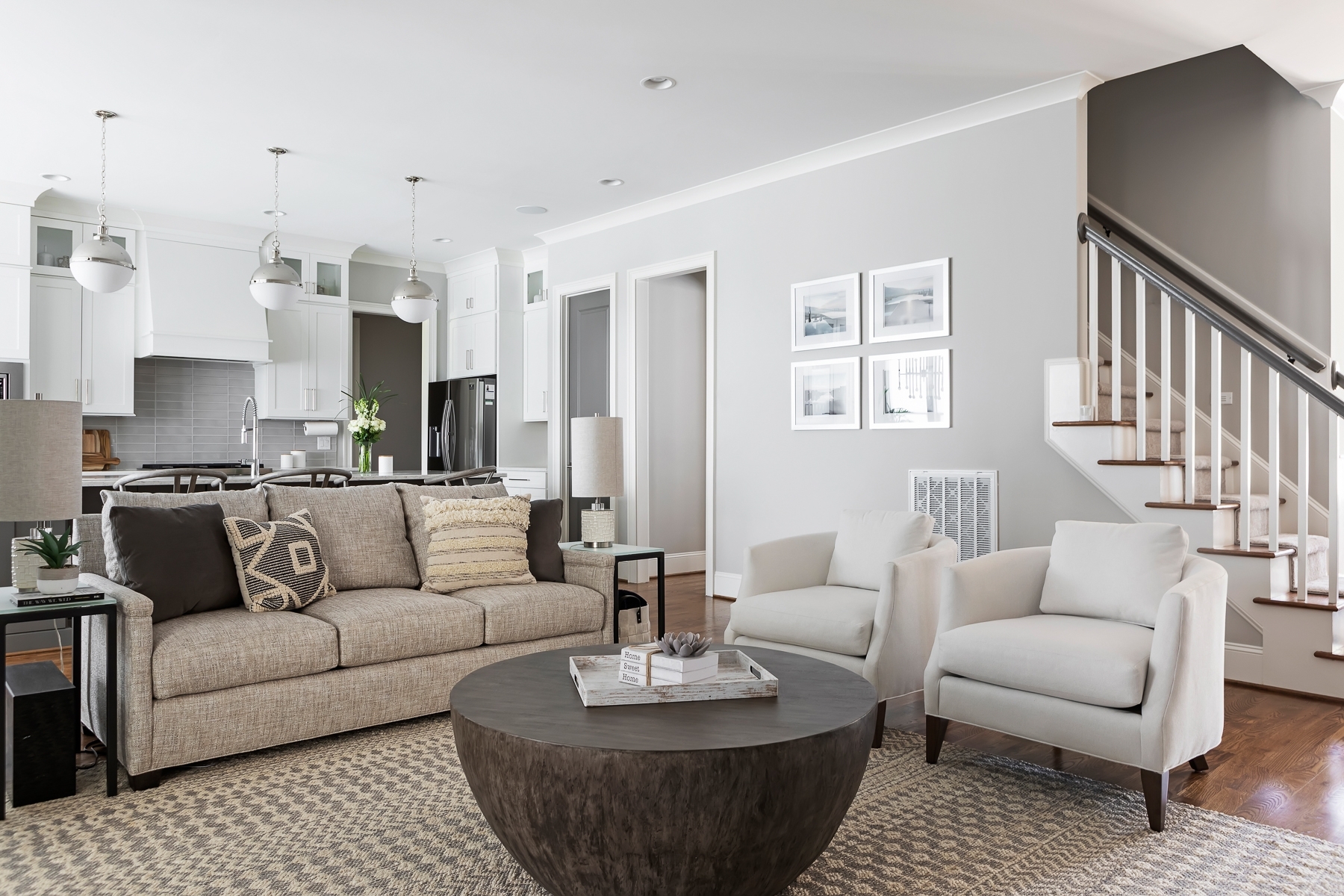 Colors and patterns.
Think about the overall look and feel you want to achieve with your upholstery fabric.
What's the color scheme or the "color story" of your space? Will the fabric complement it? Also consider the amount of natural light in the space. As you can see in the example below, the abundance of light in our clients' home allowed the use of dark upholstery without making the room appear gloomy.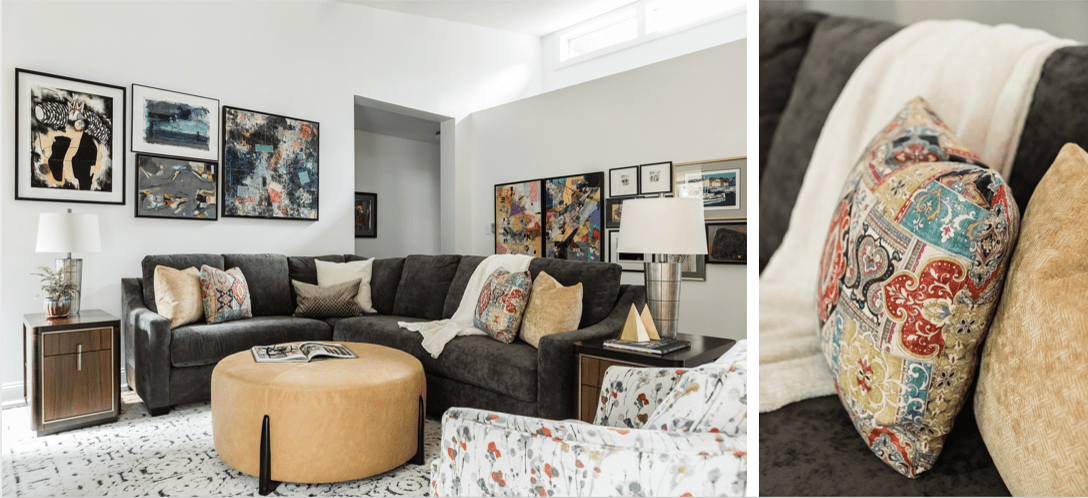 Show-stopper fabrics draw your attention and can serve as a great conversation piece.
Although I would suggest using such fabrics for layering: you may want to consider going for a solid fabric for the large piece of upholstery and accent it with some bright pillows in fun patterns. By doing so, you'll have more flexibility to play with colors in the rest of the room. Also, you could switch up the look with colorful curtains, throw pillows, and rugs.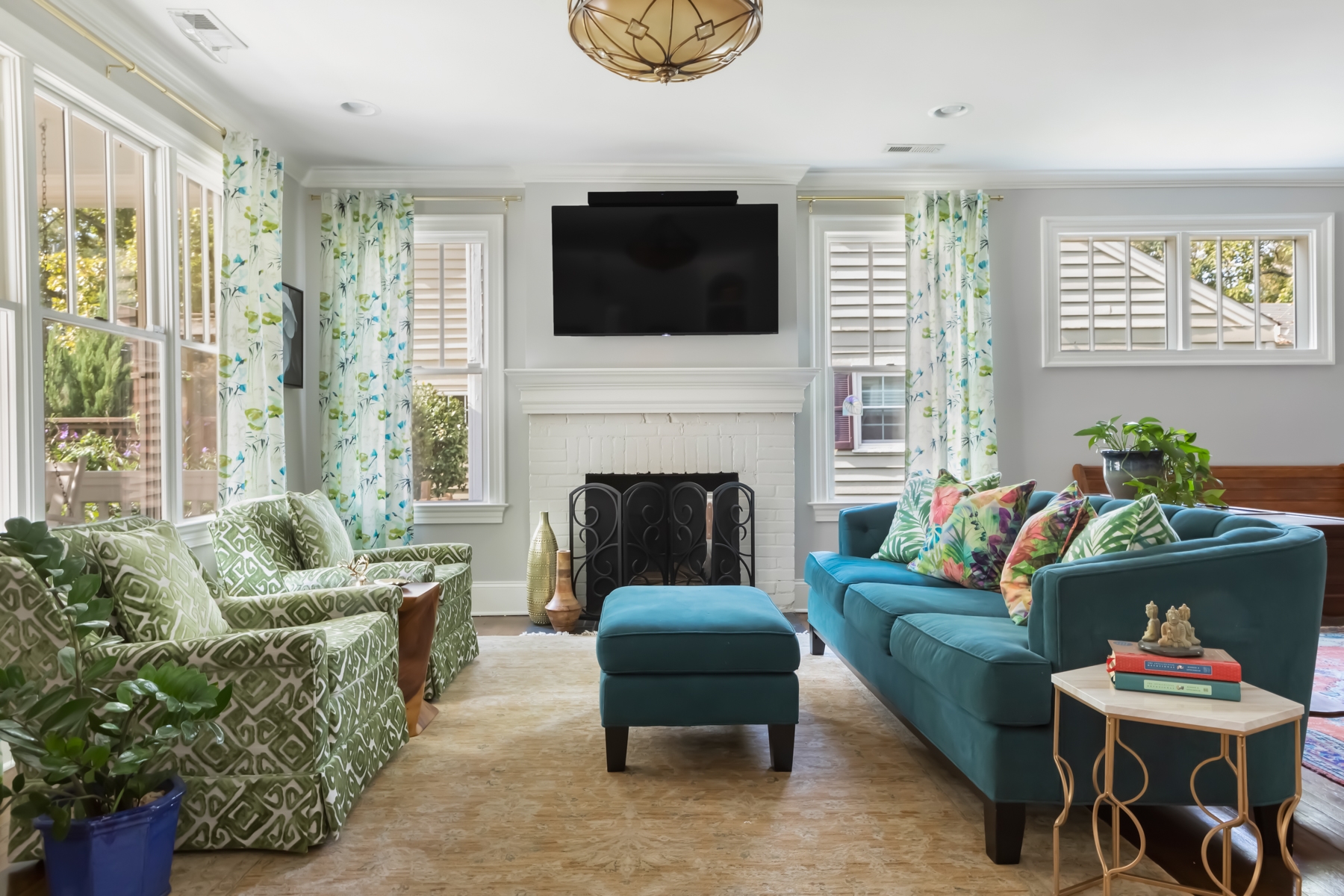 You can use bolder patterns and textures on accent chairs or ottomans to add interest to the room. Also, it's okay if everything doesn't go together or match- it makes the space look more fun, unexpected and interesting!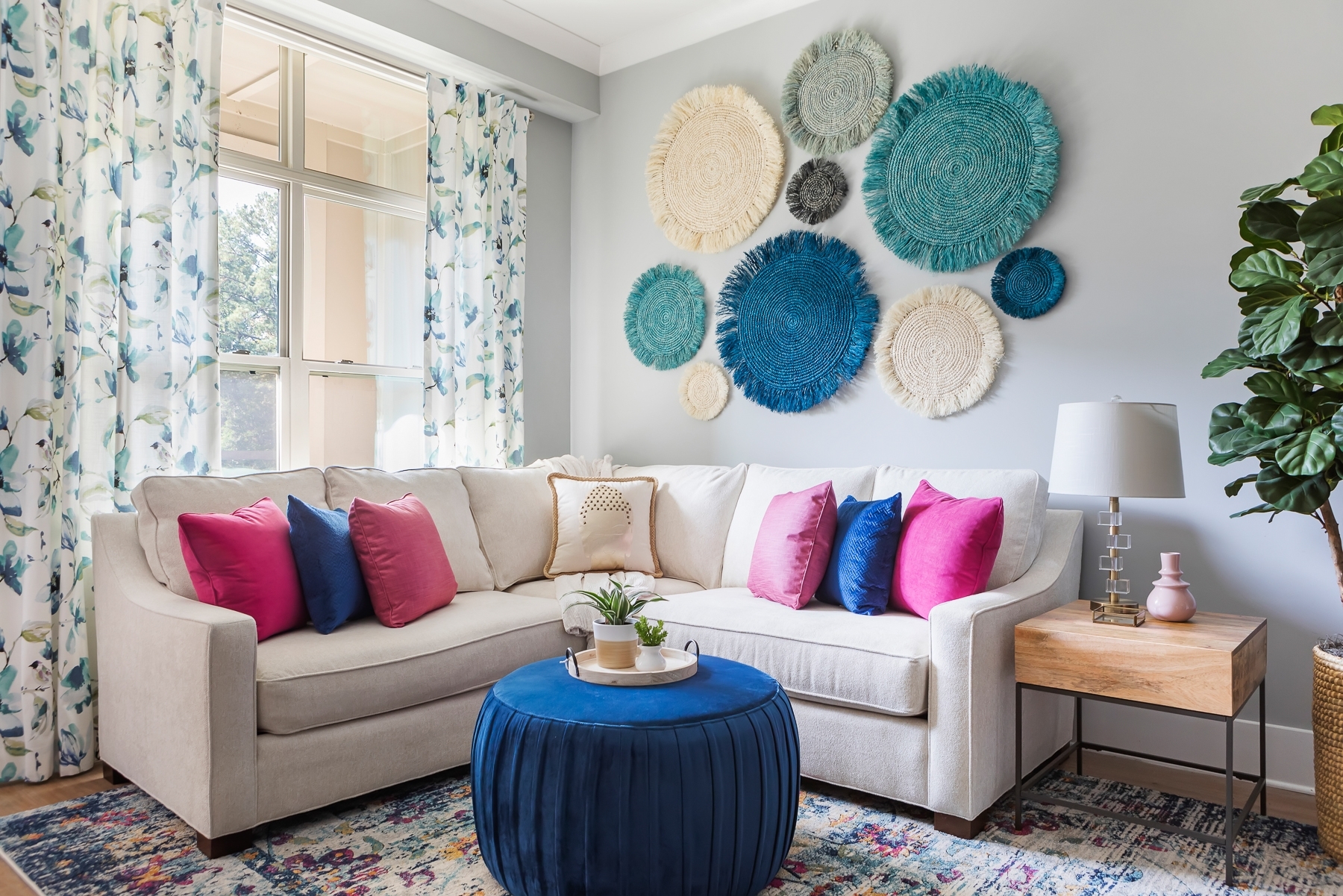 Conversely, if you choose a bold or trendy color for your main piece (like the sofa), you may find it challenging to change the entire look of the room if the color falls out of fashion. After all, most people don't re-upholster their furniture every few months, so it might be good to choose a timeless color.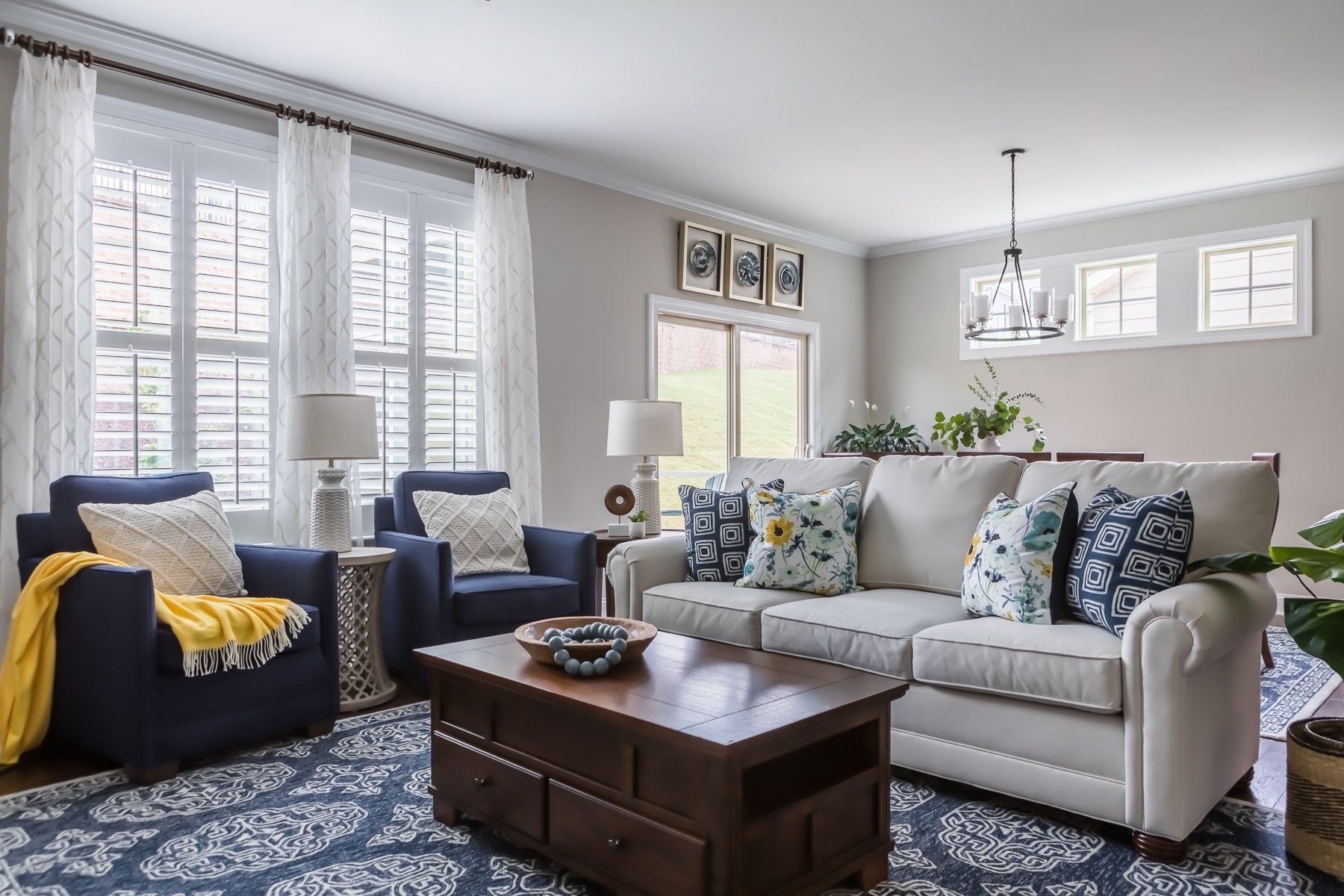 In addition, colors have the ability to create a certain ambiance and address particular issues. For instance, if you want to design a calm and inviting atmosphere, consider using light to mid-tone colored fabrics. On the other hand, if you're worried about dirt and stains, selecting a darker color may be more practical.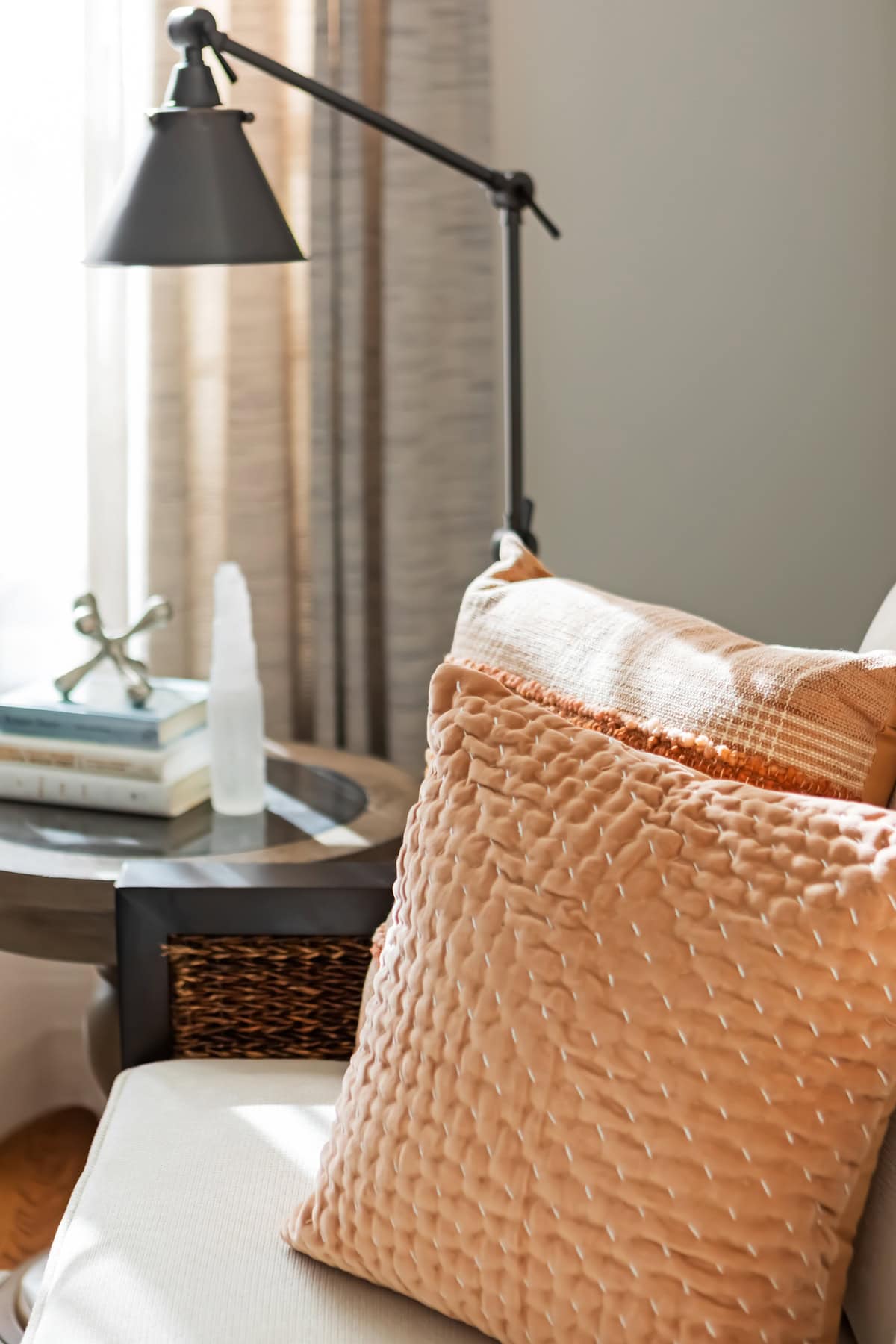 Print and scale.
Are you torn between choosing a bold or a subtle pattern? Large prints can overpower a small room, while small prints may not make enough of a statement in a larger area. The scale of the print should be in proportion to the size of the furniture piece. Also, think about the direction of the pattern, as this can affect how the fabric is used.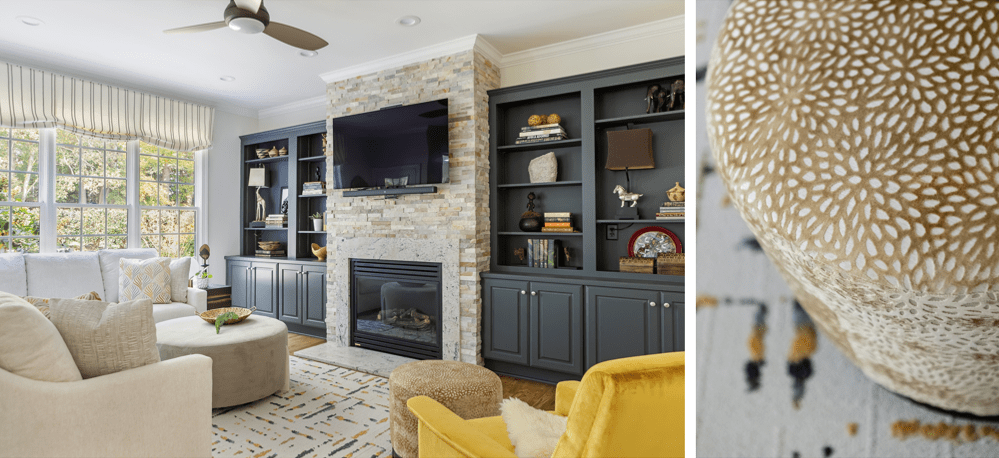 Durability.
Is your sofa going to be used daily by your family? Is it your pets' favorite hang-out spot? For high-traffic areas such as a family room or an entryway, you may need a more durable fabric. A less frequently used space may allow for a more delicate fabric.
Look for the number of rubs competed on the abrasion test. A fabric of less than 15,000 rubs is suitable for low to moderate use. You can use those fabrics for pillows, curtains, dining chairs or accent chairs. For daily use look for textiles that are 15,000+ rubs.
Usually, woven fabrics last longer than prints, and so do fabrics with tight weaves.
Performance.
Performance fabrics are designed to withstand spills and stains. Of course, such fabrics aren't bulletproof, so you still need to clean your furniture. But most of these textiles can be cleaned with soap and water. Consider using a performance fabric in areas that are prone to accidents, such as the kids' playroom or the family room sofa.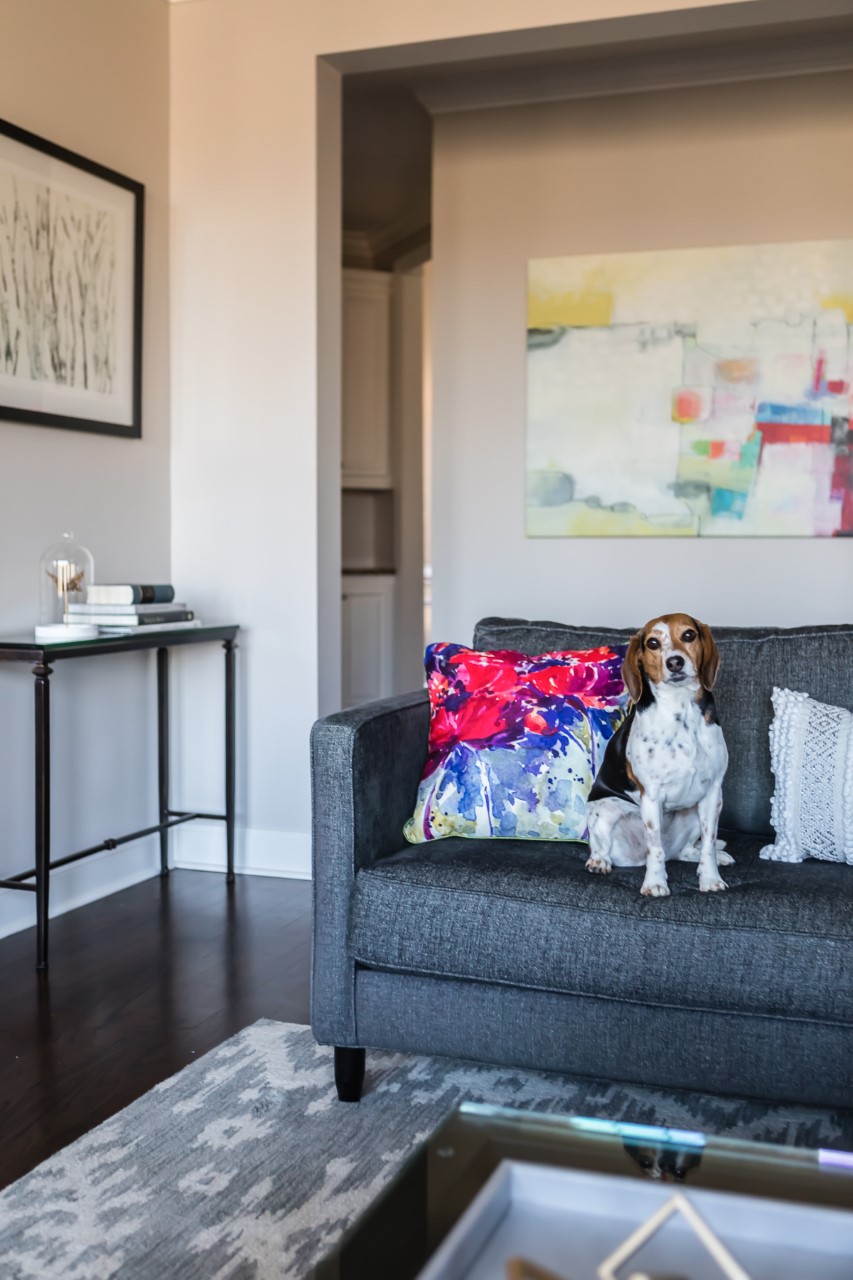 Pet-friendly fabrics.
For your feline family members, upholstery in a performance velvet or a tight weave fabric would be a good choice. For instance, velvet doesn't have woven texture for the claws to catch on. So it is a surprisingly cat friendly upholstery choice. And tighter weave textile makes cleaning dog hair off your furniture easier to handle. Choosing a fabric that is machine washable can make maintaining your dog's bed much easier.
Fade resistance.
If your upholstered piece will be located in a room that gets a lot of sun, you may want to choose color-fast fabrics like UV polyester or olefin.
Mildew.
Look for mildew resistant fabric for areas that have high humidity. Nylon and polyester are man-made fibers and are considered mildew-resistant.
Thanks for reading this far! I'm hoping that this advice helps you choose an upholstery fabric that meets your design style, durability, and performance needs. Before making a final decision, I would recommend getting a swatch of the fabric to see how it looks in your space and how it relates to other elements in your space.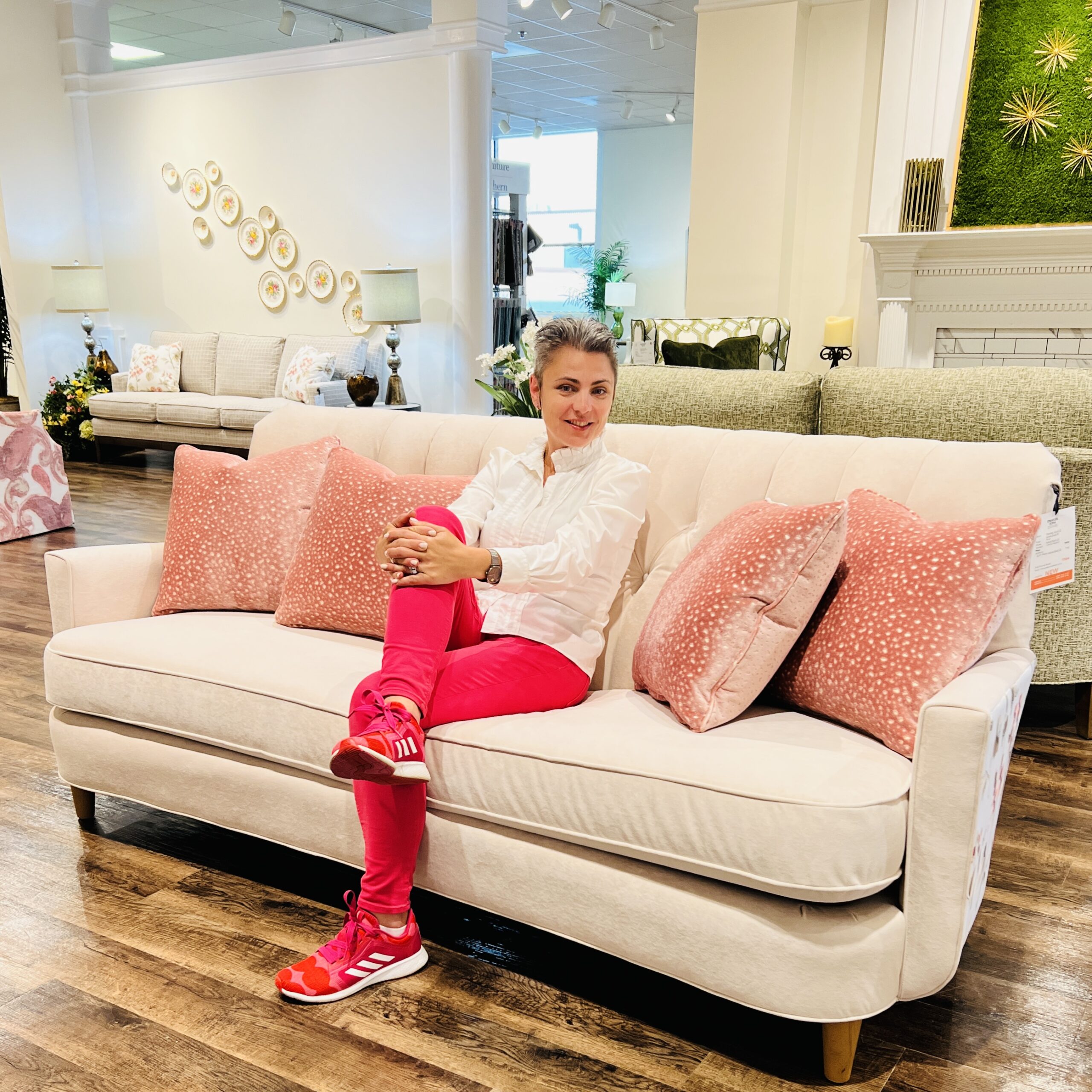 Xoxo,
Laura Koshel, lead interior designer
LK Design
LK Design is a full-service interior design firm serving clients in Durham, Raleigh, Chapel Hill, Apex, Cary in North Carolina.

How to Choose the Best Upholstery Fabric – Expert Advice