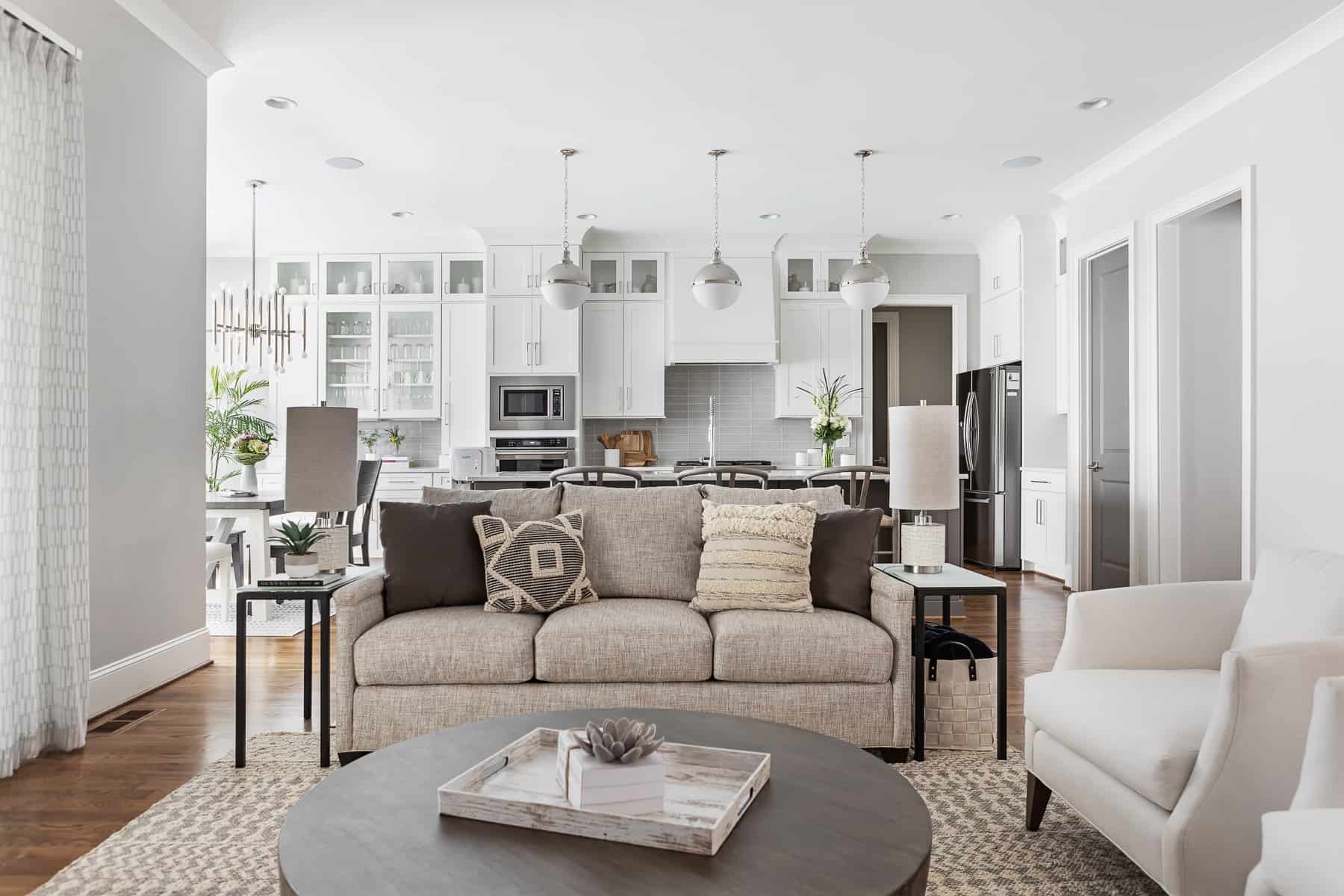 Many of our clients face a challenge of creating a cohesive design for an open space floor plan in their newly built homes. For this residence we were tasked to create a light and airy look in a monochromatic color palette. Our clients desired to keep some of their furnishings.
To define the family area, we used an upholstered sofa and two chairs, a textured rug and a beautiful round wood table. We carefully selected wood finishes for the new dining chairs to complement the client's gray dining set. The beading on the new white chairs is beautiful! For the counter seating, we chose wishbone counter stools for their fluid lines, natural materials and airy feel.
The bookshelves were styled with a minimalistic approach, using different sizes and textures of ceramic vases and other objects which were paired with wood sculptures, beautiful books and personal photographs. As always, adding a bit of greenery and succulents goes a long way.
For the awkwardly-shaped space below the stairs, we helped our clients select photographs from their travel adventures.
The sliding glass doors were dressed with traversing drapery panels to provide privacy.
The furniture arrangement in the outdoor space accommodates four people for a nice conversation or a morning coffee.
We enjoyed curating a collection of ceramic vases for the top kitchen cabinets. Varying in heights, textures and colors, they create a museum-like display.
It turned out to be a very welcoming and well-designed open concept living space.
Photo credit: Catherine Nguyen Photography