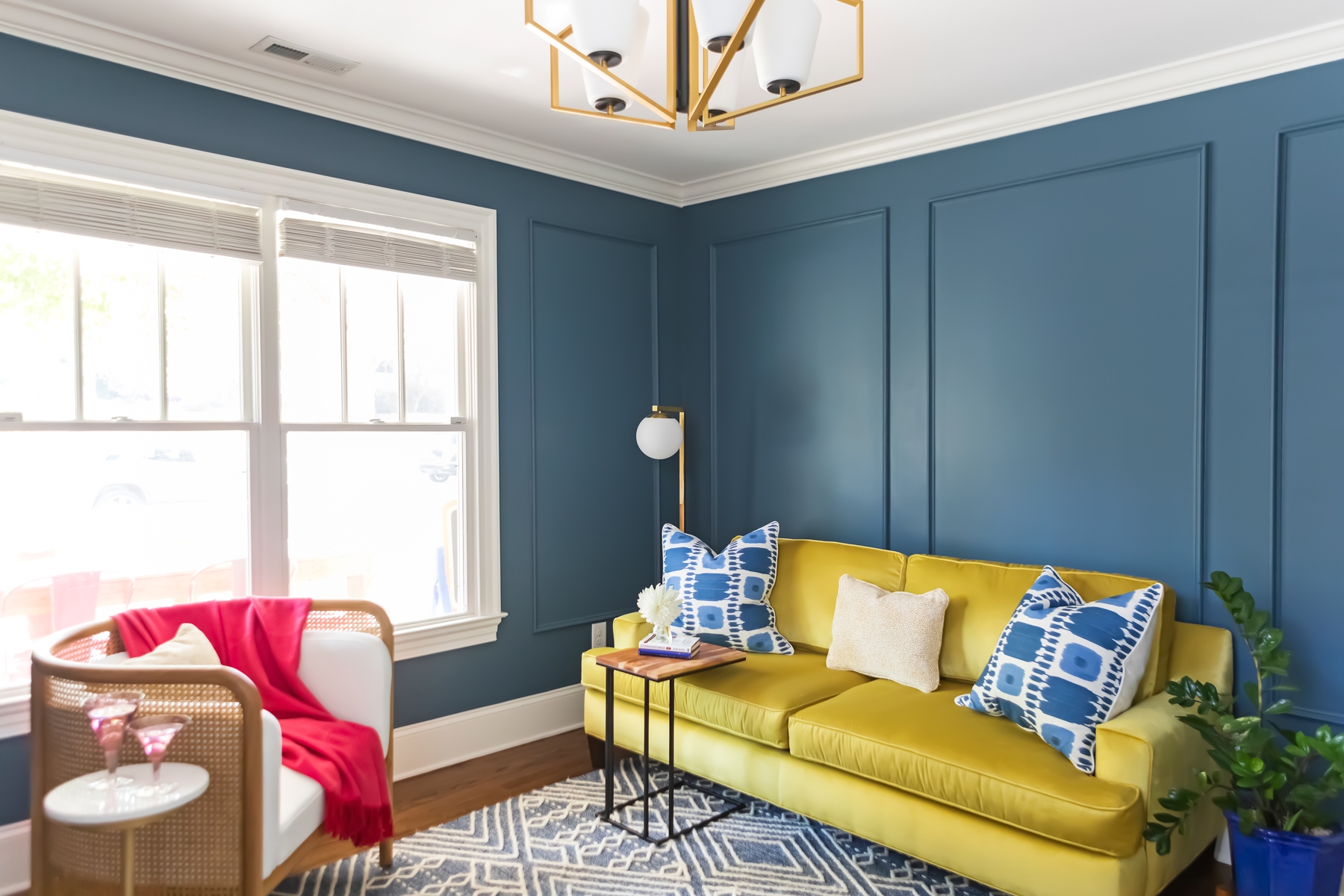 For this Raleigh project, we combined different textures and styles to create a showstopping space.
The room's beautiful gray-blue paint color and wall moldings elevate the architecture. The space serves as an occasional guest room, so our client wanted to add a pull-out sofa. We suggested a bright gold velvet as the textile choice for the sofa since golden and blue tones are a classic color combination.
To contrast the richness and softness of the velvet, we recommended adding an accent chair with caning details. The space features various patterns, but they don't overpower the  overall look. The rug, chandelier, throw pillows, chair caning, and wall moldings incorporate geometric patterns that bring depth and texture to the space.
The color palette used in this room evokes happiness, which is how one would want guests to feel in their home.
Photos: Catherine Nguyen Photography