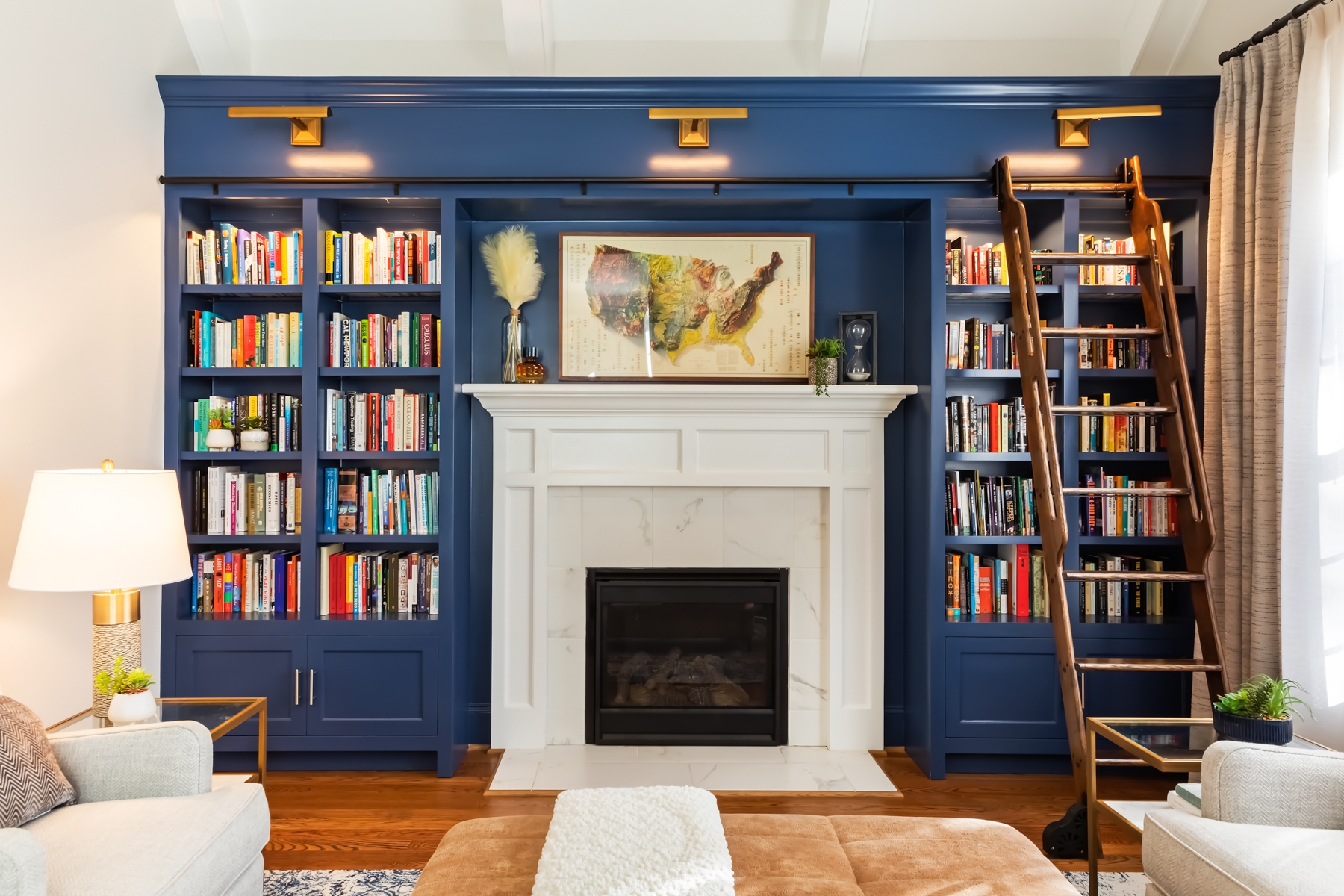 This cozy and functional home library is an ideal space to unwind and lose yourself in a different world. It features custom floor-to-ceiling wood bookcases painted in a serene blue hue, complete with a rolling library ladder. Although the top shelf is accessible from the floor, we retained the ladder as a classic element to enhance the library's overall appeal.
To ensure maximum comfort, we selected an upholstered chair with the perfect pitch for lounging and an ottoman to put your feet up. The space is adorned with a beautiful patterned rug, custom window treatments, and velvety pillows, all of which add layers of texture and richness to the overall ambiance.
We had the great pleasure of assisting our Chapel Hill clients in creating this library from concept to completion. The process involved developing the concept based on the inspiration visuals provided by the clients, working with a local woodworking shop and electrician to specify project details, and being engaged during the execution phase to address any issues that may arise during an interior design project.
Photos: Catherine Nguyen Photography