Hello and welcome to LK Design,
Thank you for taking the time to discuss your project with LK Design and for considering our design services. I enjoyed our conversation and learning more about your project.
As we discussed earlier, here's an outline of what would happen next:
1.First step: Meeting.
We schedule a meeting to evaluate the direction and scope of the project. During this meeting, we will assess the architecture of the space, discuss your desired outcomes in terms of space function and look/feel, and review the investment range. While this is not a design meeting per se, we will talk about the aesthetic direction of your project. By the end of the meeting, you will have a solid understanding of the project's direction and our design process.
•In preparation for this appointment, we ask our clients to send us the "before" photos, or floor plans, and some of the inspiration images. This helps us prepare for our meeting and use our time wisely and efficiently.
•You will receive a written project proposal that contains a brief note on the project direction, terms, and conditions, as well as your suggested investment separated by space/item
2. Second step: Design Phase.
We start refining a detailed plan for your approval. We select furnishings and fixtures and create a visual presentation for you. It includes furniture and textile suggestions, window treatments, flooring, lighting, art, and other materials. Then we meet, and the plan is presented to you. This is a very, very exciting meeting, and I enjoy presenting design details to our clients!
3. Third step:
Purchasing & Project Management.
As part of our engagement with our clients, we order furniture pieces and other products, track them, and inspect them once they arrive. Delivery is scheduled at this time. We also help to coordinate all trade work, such as wallpaper installation, electrical, painting, lighting, etc.
•Transformation happens at this stage, and it's very exciting!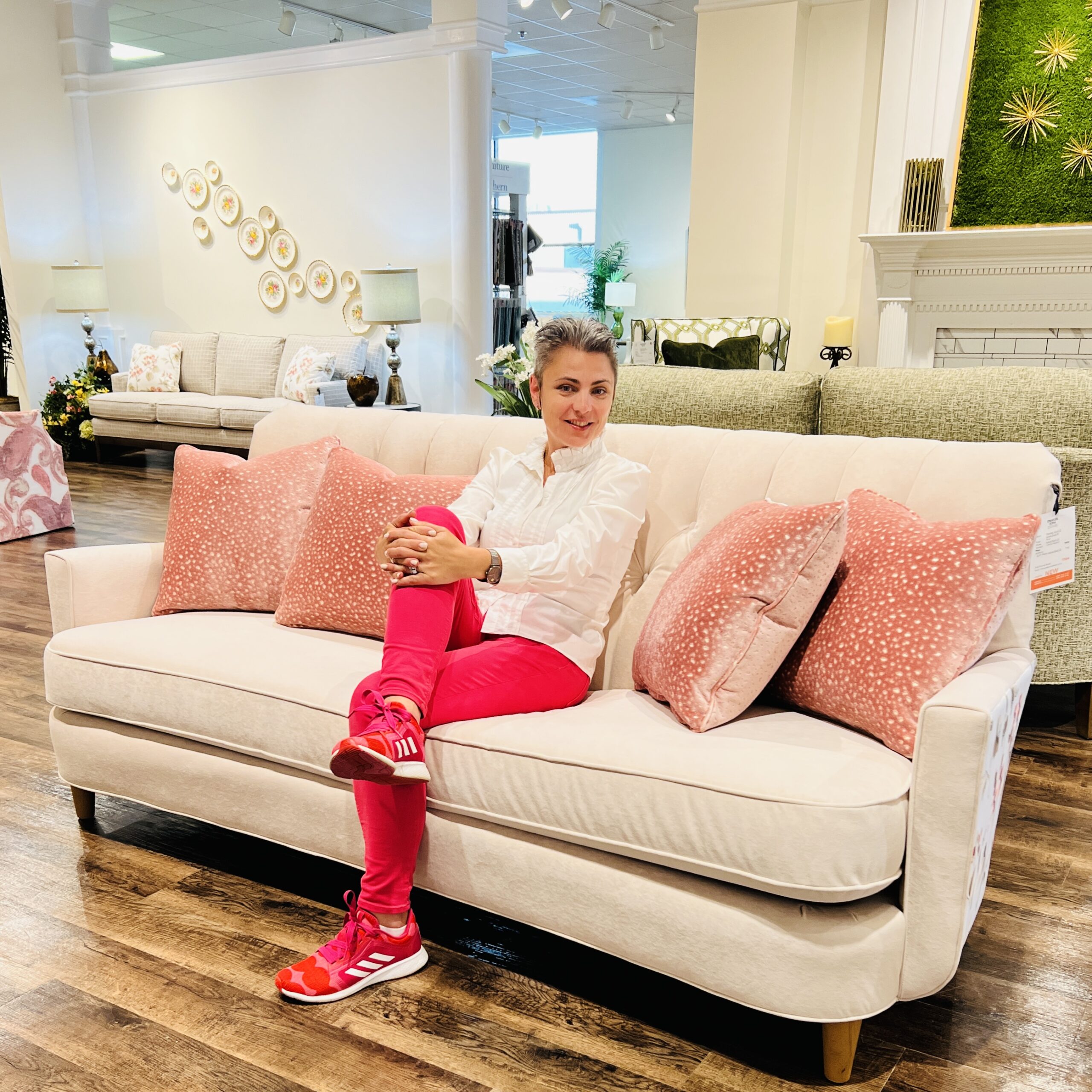 That summarizes our process in a nutshell. If you have any further questions, please do not hesitate to reach out to us.
Thank you again for considering LK Design for your new home design project. We strive to build strong relationships with our clients and deliver beautiful results.
Sincerely,
Laura
LK Design is a full-service interior design firm based in Durham, North Carolina.
Serving Raleigh, Durham, Chapel Hill, Cary, and the surrounding areas.